Press
Variety Cites Dead Heroines; Steven Yeun Talks Glenn With ET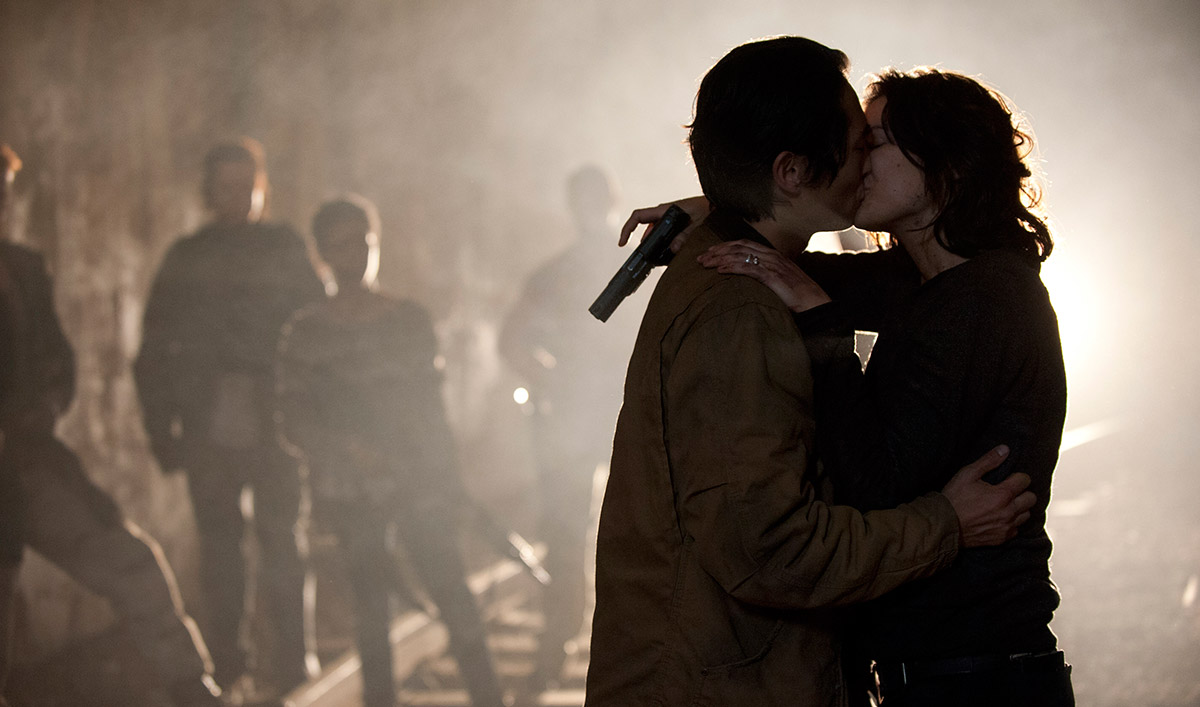 This week, Variety remarks on The Walking Dead's heroines, while Steven Yeun discusses Glenn's death with Entertainment Tonight. Plus, Cooper Andrews (Jerry) teases Season 8 to ComicBook.com. Read on for more:
• Variety cites The Walking Dead as an example of TV shows with "heroines who can handle a roundhouse kick or brandish a katana while still landing piercing dialogue and saving the day while picking up a paramour or two."
• Steven Yeun, talking to Entertainment Tonight about Glenn's death, says, "I'm grateful that the character got to leave on such a high note. It's really cool."
• According to ComicBook.com, Cooper Andrews teases Season 8, saying, "It's going to war. There's gonna definitely be a shift in how things play out. It's also cool working with different people that you didn't get to work with before and it's like, 'Oh! This is how we're gonna do it now!'"
• The Daily Mail reports that The Walking Dead was the top show this season when it came to social interactions on Facebook and Twitter, according to Nielsen's Social Content Ratings.
• Previewing Season 8, Tom Payne (Jesus) tells ComicBook.com the cast just filmed an "iconic" sequence "which has never happened before in the show and I'm really excited to see it myself and for the audiences to see it."
• Movie Pilot, referring to Travis' death on Fear the Walking Dead, speculates that Rick may not be long for this world, "especially now that [Robert] Kirkman has shown us that he's not afraid to kill off the main character."
Binge Season 7 now on amc.com and AMC apps for mobile, XBox One, Apple TV, Roku and Chromecast.
To stay up-to-date on all the latest news about The Walking Dead, sign up for the weekly Dead Alert.
Read More