Press
Scott Gimple Talks With ComicBook; Playbill's Corey Hawkins Q&A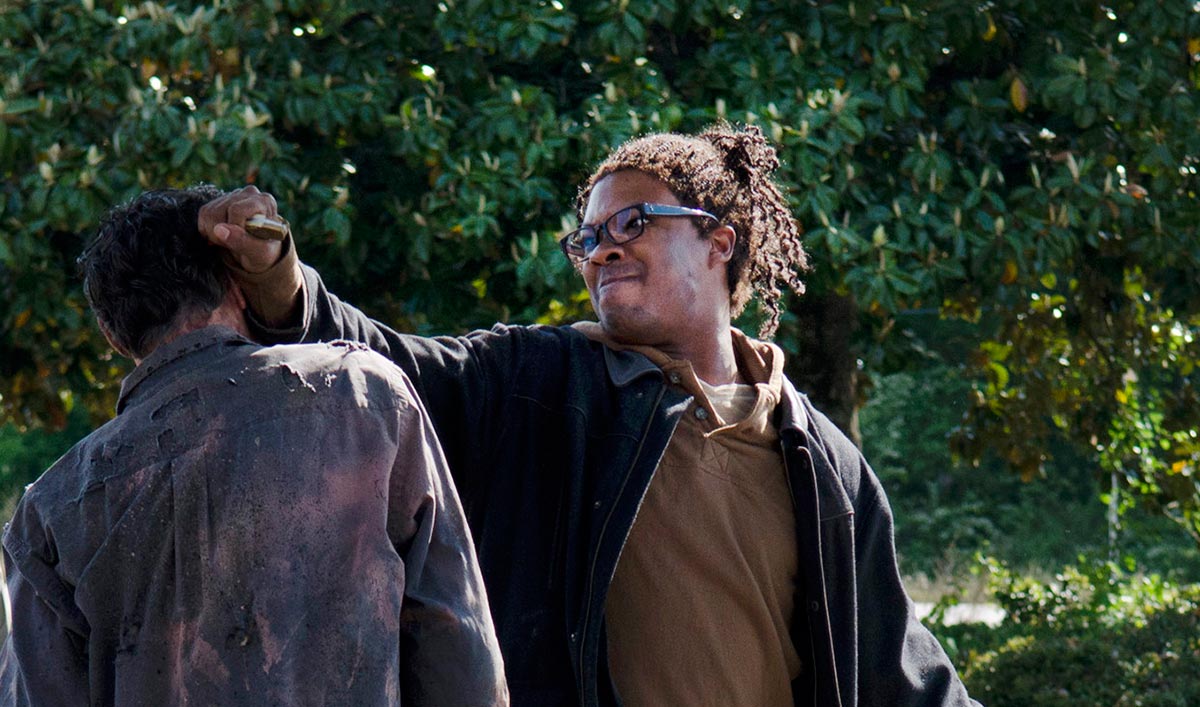 This week, Scott Gimple talks Rick vs. Negan with ComicBook.com, while Playbill interviews Corey Hawkins, the actor who portrays Heath. Plus, Greg Nicotero releases a video of a zombie. Read on for more:
• Scott Gimple tells ComicBook.com that "the things that Rick has done you can hold up against the things that Negan has done and it's not a vast gulf between those two but the way that they operate is very different."
• Speaking with Playbill.com, Corey Hawkins says the characters he's played are "chess players and I think that's true of any character I've played—whether it's Tybalt in Romeo and Juliet or it's Heath on The Walking Dead in his sort of dilemma that he's trying to decide life and death and is it worth taking someone's life?"
• ComicBook.com checks out a video released by Greg Nicotero, of a "zombie stumbling through the woods from the production of his latest episode."
• Chatting with The Buffalo News about Father Gabriel, Seth Gilliam says, "I'd rather not be running around with a gun – there are plenty of other people running around with guns. He's an interesting character with opportunities to do different things."
• According to Movie Pilot, Robin Lord Taylor, asked if he would return to The Walking Dead, replies, "Absolutely. If I did come back, I would obviously be a walker. It would be kind of difficult because they slit my throat, bashed my brains in and burned the building down."
• ComicBook.com spotlights a fan-made video that "packs footage from several seasons of The Walking Dead into an emotional and intense summary of Season 7's events."
Binge Season 7 now on amc.com and AMC apps for mobile, XBox One, Apple TV, Roku and Chromecast.
To stay up-to-date on all the latest news about The Walking Dead, sign up for the weekly Dead Alert.
Read More