Press
LA Times Interviews Michael Cudlitz; Greg Nicotero With ComingSoon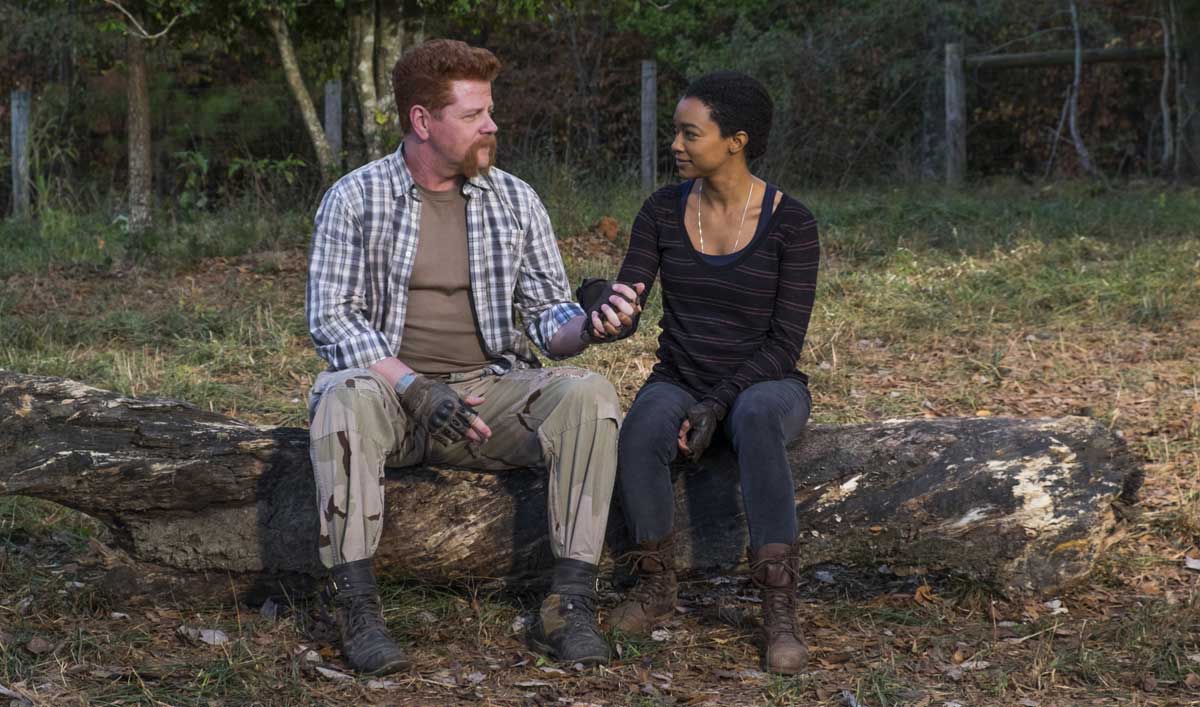 This week, the Los Angeles Times interviews Michael Cudlitz about Abraham, while Greg Nicotero chats with ComingSoon.net. Plus, Danai Gurira reveals that Steven Yeun got a Backstreet Boys send-off. Read on for more:
• Michael Cudlitz talks to L.A. Times about Abraham dying: "Having known the graphic novels, having known the lifespan of Abraham in the graphic novels, I knew that my life in the graphic novels had comparatively come to an end. I knew I was close to where my character passed in the novel, so I was not surprised when I got the phone call."
• Greg Nicotero, chatting with ComingSoon.net about The Walking Dead, says that "to be able to be involved in something long form like this has completely changed the way I design make-up FX, the way I approach production and it has given me an incredible understanding of how critical character and story is."
• Danai Gurira reveals that Steven Yeun got a special Backstreet Boys send-off because "it was so painful to imagine him not being there. He's so the heart of our show and us as a family, TWD Family," Cinema Blend reports.
• Addressing speculation with Australia's The Daily Telegraph that Glenn could return to the show in a flashback, Steven Yeun says, "I will leave it open to what makes sense. I wouldn't want anybody to force anything but if it makes sense, then I am totally down."
• According to ComicBook.com, Scott Wilson believes Maggie will be a good mom, saying, "She's tough. She's tough and she's smart and she cares. I think that's a good combination."
• ComicBook.com highlights a fan-made video that "showcases the evolution of Rick Grimes as he narrates some of the horrific and devastating events which have shaped him into the man we know heading into the eighth season of The Walking Dead."
• Southern Living lists "the most popular Georgia locations for TWD selfies," including the spot where Rick rode into Atlanta on horseback.
• ComicBook.com spotlights a new set of action figures — Shiva, Rick, Michonne and King Ezekiel — that were unveiled "accompanied by a commercial themed to the 80s."
• Flickering Myth reports that Funko has created a Pop! Television vinyl figure of T-Dog.
Catch up on Full Episodes of The Walking Dead on amc.com and AMC apps for mobile, XBox One, Apple TV, Roku and Chromecast.
To stay up-to-date on all the latest news about The Walking Dead, sign up for the weekly Dead Alert.
Read More