Press
ComicBook Interviews Ross Marquand; CarterMatt Lauds Reedus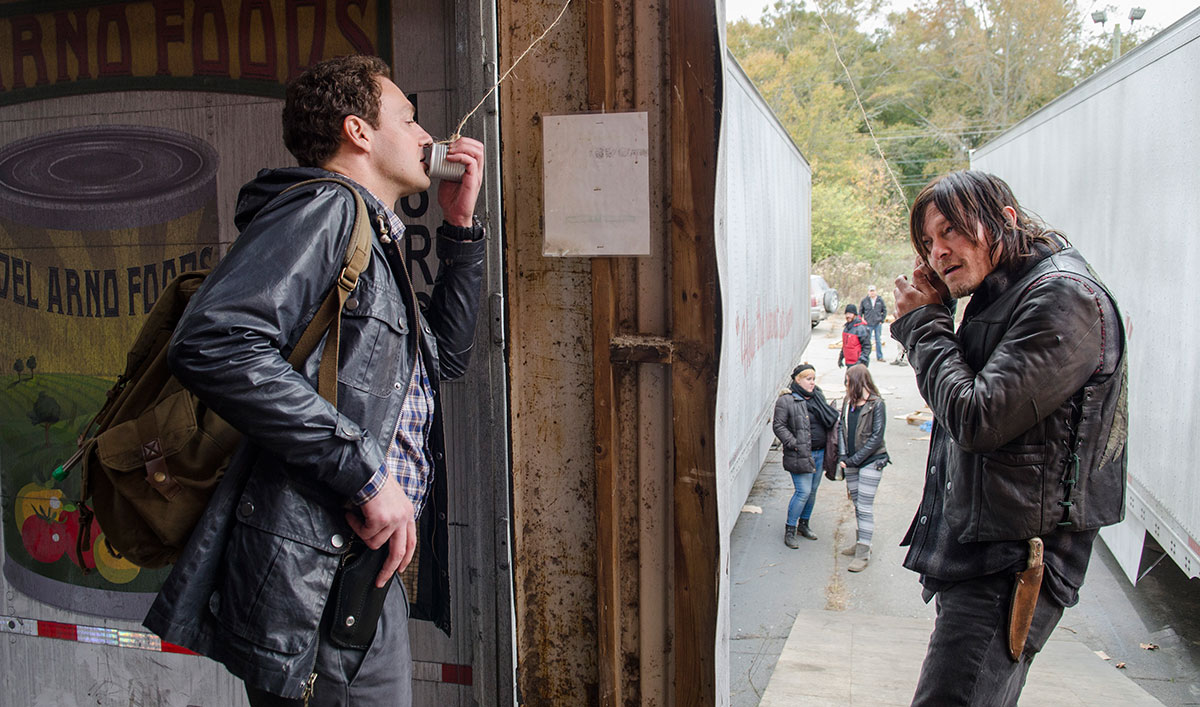 This week, Ross Marquand discusses Season 8 with ComicBook.com, while CarterMatt lauds Norman Reedus. Plus, Steven Yeun opens up about Glenn. Read on for more:
• Ross Marquand talks up Season 8 to ComicBook.com, saying, "I think with what we're capturing so far I think it's going to be the best season so far of the show. I think it's so, so well crafted."
• CarterMatt lauds Norman Reedus for a performance in Season 7's "The Cell" that "pushed Daryl Dixon to his physical and mental limits, and Reedus found a way to express that subtly without altering the character we've come to know and love."
• Steven Yeun, according to ComicBook.com, says, "I don't know if there's ever been a character like Glenn before in any facet, in the way he walks and the way he talks, … to have died and to have in death such a lasting impact. I think it's like awesome."
• ComicBook.com interviews Simon Ogg, who calls the Season 8 Premiere (also the show's 100th episode) "a big, big show. I mean I really didn't think about the one hundred thing so much as it's, where it says it's all out war, you definitely get that. Oh yeah. It's all out war."
• CarterMatt praises Andrew Lincoln, who "put a tremendous amount of effort into this performance from start to finish this season, showcasing pain, suffering, hope, and determination through sixteen episodes."
• Karl Makinen talks to ComicBook.com about his character, Richard, getting killed by Morgan, saying, "I think that they wanted to do that to really show the transition of Morgan. Ya know, that's a big moment for him because he switches back to killing mode, which I'm excited about in Season 8."
• Newsarama takes an in-depth look at new Rick, Michonne and Daryl action figures and applauds that "the level of sculpt at this scale is tremendous."
Binge Season 7 now on amc.com and AMC apps for mobile, XBox One, Apple TV, Roku and Chromecast.
To stay up-to-date on all the latest news about The Walking Dead, sign up for the weekly Dead Alert.
Read More