Press
TV Overmind Lauds Dead's Twitter; ComicBook Features New Negan Figure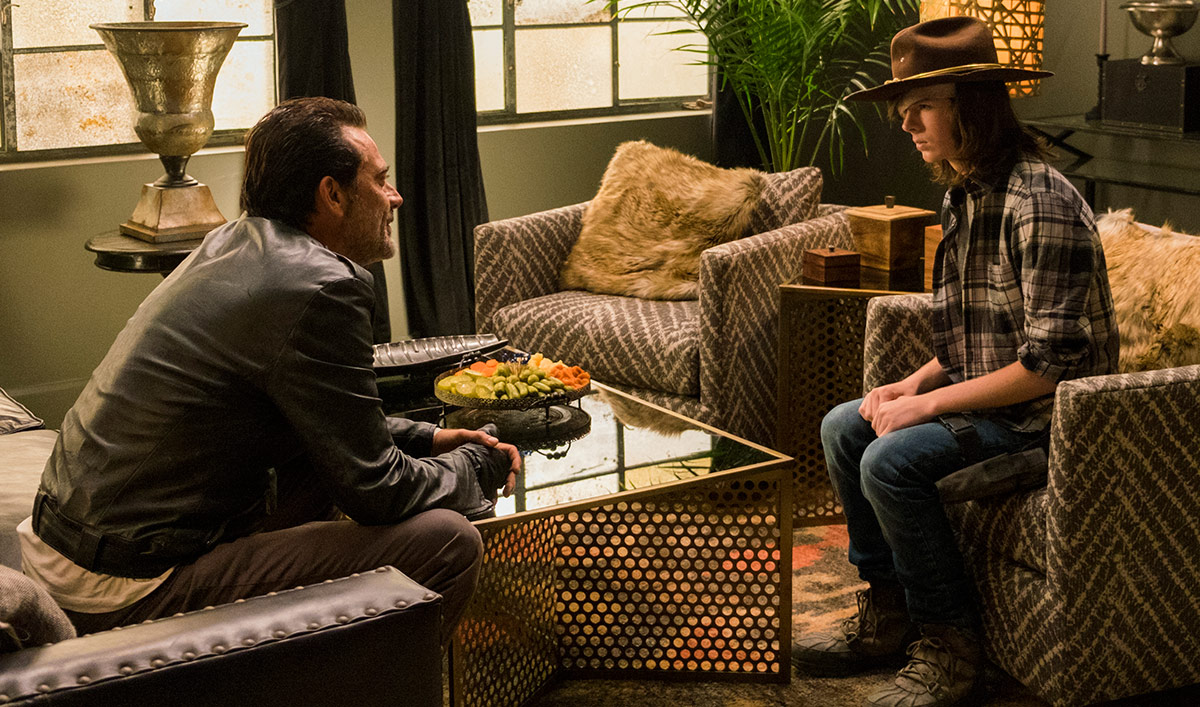 This week, TV Overmind advises following the show on Twitter, while ComicBook.com reports there are new figures of Negan and Carl. Plus, Robert Kirkman reveals why Phillip is the Governor's first name. Read on for more:
• TV Overmind recommends following the show on Twitter (@WalkingDead_AMC) because it "offers dyed in the wool fans a sweet array of Tweets that include photos, news, teasers and exciting bits and pieces of everything Walking Dead."
• ComicBook.com showcases Funko's Dorbz figures of Negan and Carl, noting that "Carl's chase variant features the character's eye patch, while Negan's chase figure shows the character in a 'bloody' alternative."
• ComicBook.com learns from Robert Kirkman that the Governor's name is Phillip because there was "a kid named Phillip who picked on me in the second grade or third grade, I can't remember, and so I have often times used the name Phillip for a–holes because Phillip is the name of an a–hole for me."
• According to We Got This Covered, Michael Cudlitz reveals what he thinks Abraham's final thoughts were: "He sees when Negan is describing what he has to do now, that someone has to pay for this, he knows that he wants it to be him because he wants to protect everybody else. That's just in his nature. Once he is chosen, I think he is at peace."
• Adweek reports that The Walking Dead "once again bested all broadcast shows with an 8.0 rating in the demo this season."
• ComicBook.com celebrates Melissa McBride's birthday by "running through a few of Carol's most epic moments within the world of The Walking Dead."
• Screen Rant points out that viewers can visit Woodbury, which "may not be real, but the location in which it was filmed is. Welcome to Senoia, Georgia, where the population is still very much alive."
• ComicBook.com reports that The Walking Dead is now available in "a fully animated version" that features the artwork of original artist Tony Moore and the voice of Phil LaMarr.
• ComicBook.com spotlights the package art for the Season 7 Blu-ray/DVD, which will be available later this year and "will be loaded with special features."
Binge Season 7 now on amc.com and AMC apps for mobile, Xbox One, Apple TV, Roku and Chromecast.
To stay up-to-date on all the latest news about The Walking Dead, sign up for the weekly Dead Alert.
Read More