Press
Season 8 Premiere Scoop at EW; Gale Anne Hurd Talks to Interview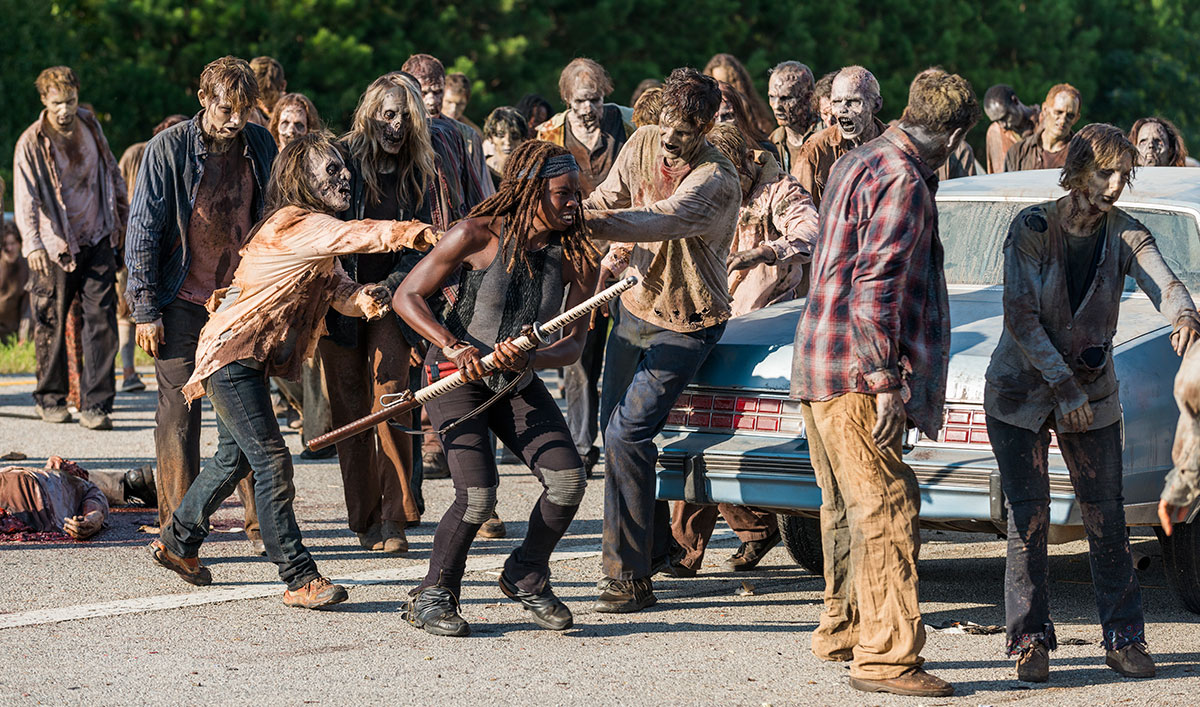 This week, Entertainment Weekly gets the Season 8 premiere scoop from Co-Executive Producer Denise Huth, while Gale Anne Hurd is interviewed in Interview by Yvette Nicole Brown. Plus, TV Overmind is a fan of Bear McCreary's theme song. Read on for more:
• Teasing the Season 8 premiere, Denise Huth promises Entertainment Weekly, "It's a ton of action. It's super exciting. I think it will be really, really satisfying."
• Speaking with Yvette Nicole Brown in Interview, Executive Producer Gale Anne Hurd says she and Denise Huth "look at all the behind-the-scenes material, all of the recaps, and all of the promos for next week's episodes. There's a lot to do, but I enjoy nothing more than being on set because that's where the magic happens."
• TV Overmind declares The Walking Dead is the current TV show with the best intro theme song: "When Bear McCreary set out to compose the opening theme for AMC's The Walking Dead, he wanted to create a dystopic melody using instruments that would still be functional after a Zombie Apocalypse."
• According to ComicBook.com, the viewers have spoken and the "winner of The Walking Dead's best villain contest: Shane Walsh."
• ComicBook.com spotlights the 16 actresses who have played Judith, a child who's "outlived the other kids in the apocalypse like Lizzie, Mika, Sam and Ron impressively."
• "In the spirit of passing some time until The Walking Dead returns, let's take a look at some of the best memes which have been cooked up in the off-season," ComicBook.com says.
Binge Season 7 now on amc.com and AMC apps for mobile, Xbox One, Apple TV, Roku and Chromecast.
To stay up-to-date on all the latest news about The Walking Dead, sign up for the weekly Dead Alert.
Read More