Press
EW Shares Season 8 Details; ComicBook on Nicotero Directing 100th Episode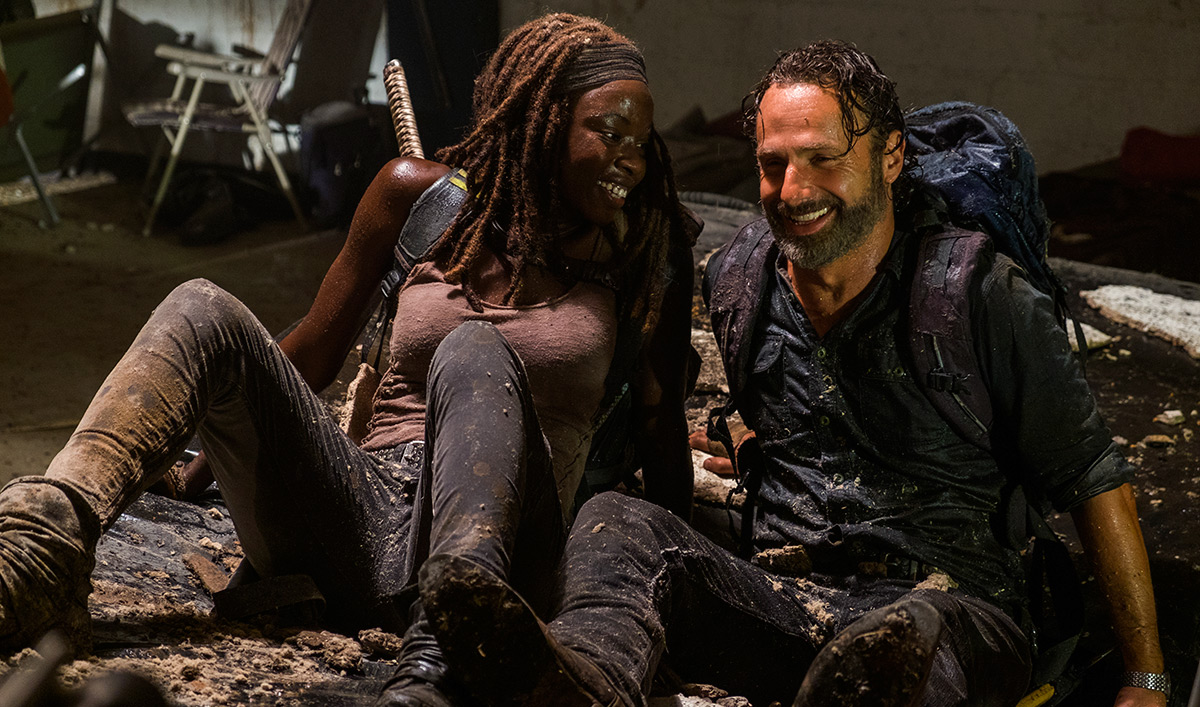 This week, Scott Gimple shares the Season 8 scoop with Entertainment Weekly, while ComicBook.com reports that Greg Nicotero will direct Season 8's Premiere. Plus, Jon Bernthal talks to IGN about Shane's arc. Read on for more:
• Scott Gimple tells Entertainment Weekly that Season 8's structure will be "a bit more kinetic, a bit more breakneck — shifting away from entire stories in one episode, and sort of fractured over several episodes, with little pieces of each story coming together."
• ComicBook.com reports that Greg Nicotero will direct the Season 8 premiere, which is also the show's 100th episode.
• Jon Bernthal speaks with IGN about playing Shane, saying, "I loved knowing that he was going to die. I loved knowing that he was going to lose his mind."
• According to the Calgary Sun, Steven Yeun says he's glad Glenn had an epic death: "I would have felt an incompleteness in my journey as an actor through the course of Glenn if it had gone to somebody else."
• Looking ahead, Screen Rant interviews Steven Ogg, who says of Simon, "We see him shoot his gun at the end of Season 7, but it will be interesting to see what role he's gonna play in an all out war."
• Yahoo checks out "how the decaying walkers have got worse over time" on The Walking Dead.
• Ahead of Season 8 production, ComicBook.com spotlights a post on Gale Anne Hurd's Twitter feed of her with Norman Reedus and the show's property master that's labeled, "Getting the family back together again is truly the very best."
• In a feature about lucky actors who landed two hit shows at once, Digital Trends notes that Steven Ogg has "made quite an impression" on The Walking Dead, is a voice and motion capture artist for Grand Theft Auto V and had a minor role on HBO's Westworld.
Binge Season 7 now on amc.com and AMC apps for mobile, Xbox One, Apple TV, Roku and Chromecast.
To stay up-to-date on all the latest news about The Walking Dead, sign up for the weekly Dead Alert.
Read More