Press
ComicBook on Dead's MTV Win; Michael Rooker Talks to Paste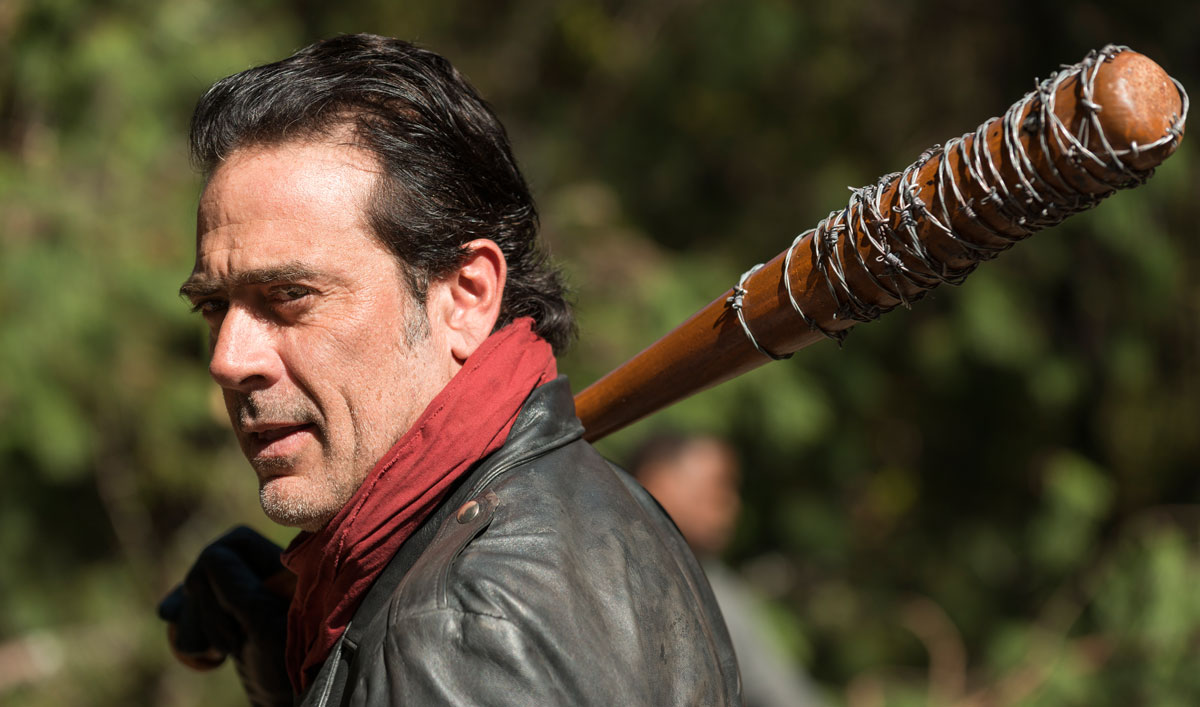 This week, ComicBook.com reports on Jeffrey Dean Morgan's win at the MTV Movie and TV Awards, while Michael Rooker talks Merle with Paste. Plus, a clinical psychologist psychoanalyzes Negan. Read on for more:
• ComicBook.com reports that Jeffrey Dean Morgan won the MTV Movie and TV Award for Best Villain for playing Negan, noting that "Morgan's character has easily been the most talked about."
• Michael Rooker tells Paste, "I was ecstatic when The Walking Dead came along. Merle Dixon was so perfectly adapted for me."
• Dictators like Negan "are driven by this narcissistic motivation. They're very vindictive, and there's this grandiosity about them," says a clinical psychologist interviewed by MTV.
• ComicBook.com proposes "a couple of ways Rick Grimes (and the rest of the world) might forgive Eugene."
• Canada's Regina Leader-Post interviews Michael Cudlitz, who says of Abraham's death, "The needs of the many outweigh the needs of the few, and I think he embodied the spirit of the soldier to the very end."
• ComicBook.com wonders about two missing Saviors from Season 6, Episode 6, "Always Accountable," positing "Having met several Saviors and not seeing these characters, the question remains: where are Cam and Wade?"
• Movie Pilot spotlights a deleted Season 2 scene where viewers discover that "Rick's group did return to the Vatos' facility after the venture to the CDC didn't work out."
• Heroic Hollywood features a new photo of King Ezekiel shared by Khary Payton on Twitter, saying that "the photo only features Ezekiel's shadow, though Payton's caption with the image is certainly in line with the character's style of dialogue delivery."
Binge Season 7 now on amc.com and AMC apps for mobile, Xbox One, Apple TV, Roku and Chromecast.
To stay up-to-date on all the latest news about The Walking Dead, sign up for the weekly Dead Alert.
Read More