Video
The Cast and Creators on All the Horrors, Humor and Heart of The Walking Dead Season 7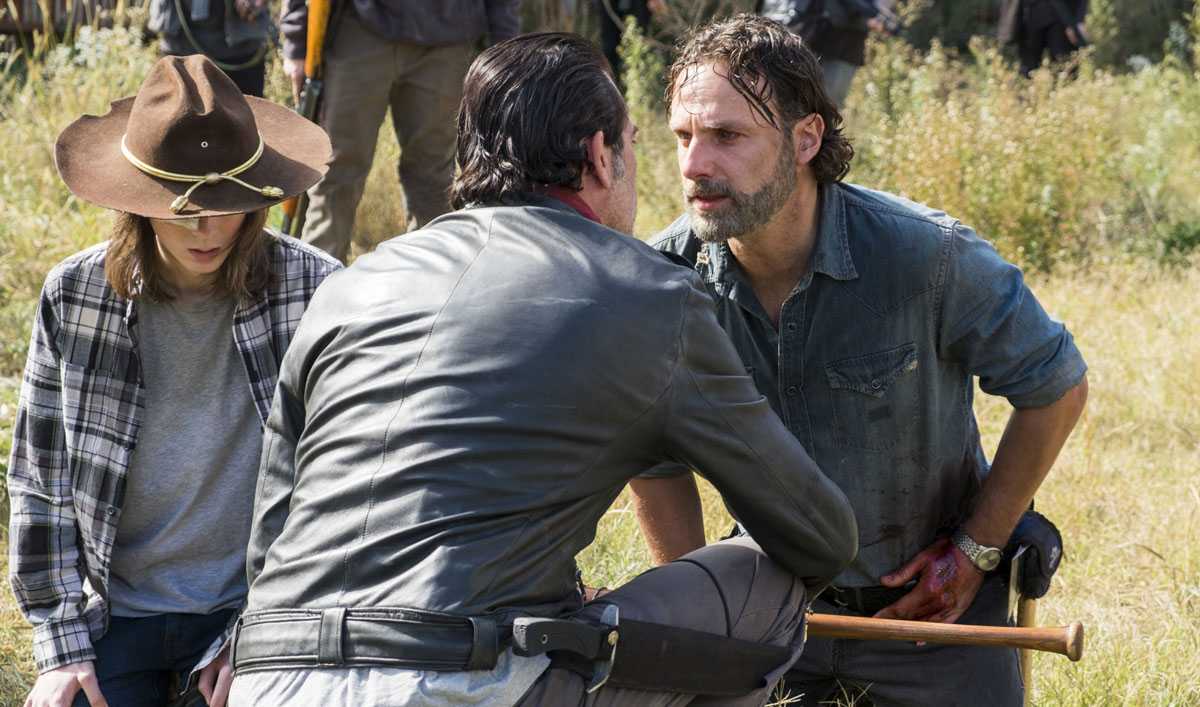 Heartache. Betrayal. New worlds. A tiger. The Walking Dead Season 7 was a rollercoaster of emotions with twists from start to finish.
Along the way, the survivors reached the lowest points of their post-apocalyptic lives.
After the Season 7 Finale, they're ready to resist and rebuild to ensure a future.
"They are together and they're ready to do the impossible, together," says Showrunner Scott M. Gimple as he reflects back on the season in a new video interview.
Watch the Season 7 Wrap-Up Video
"The great thing about the beginning of Season 7 is that it set up the stakes," says Executive Producer Gale Anne Hurd. "We realized how low our characters had sunk."
Despite the heavy obstacles and the emotional scars throughout the journey, Rick has found a reason to fight.
"He didn't have the power or the strength to pull himself off the canvas floor on his own. It took his family," explains Andrew Lincoln.
As Alexandria band together with Hilltop and the Kingdom to rise up against a common enemy, Jeffrey Dean Morgan promises an all-out war is in the cards: "And let me tell you something, it's going to be something to behold."
Click here to watch the full video and watch the cast and creators reflect on being broken, reunited and unleashing their inner warriors throughout Season 7.
Watch the latest episode now on Xbox One, Apple TV, Roku, AMC mobile apps and amc.com.
To receive exclusive behind-the-scenes videos for each episode, sign up for the weekly Dead Alert.
Read More