Press
Scott Gimple Teases Season 8 to TVLine; Andrew Lincoln Speaks With ComicBook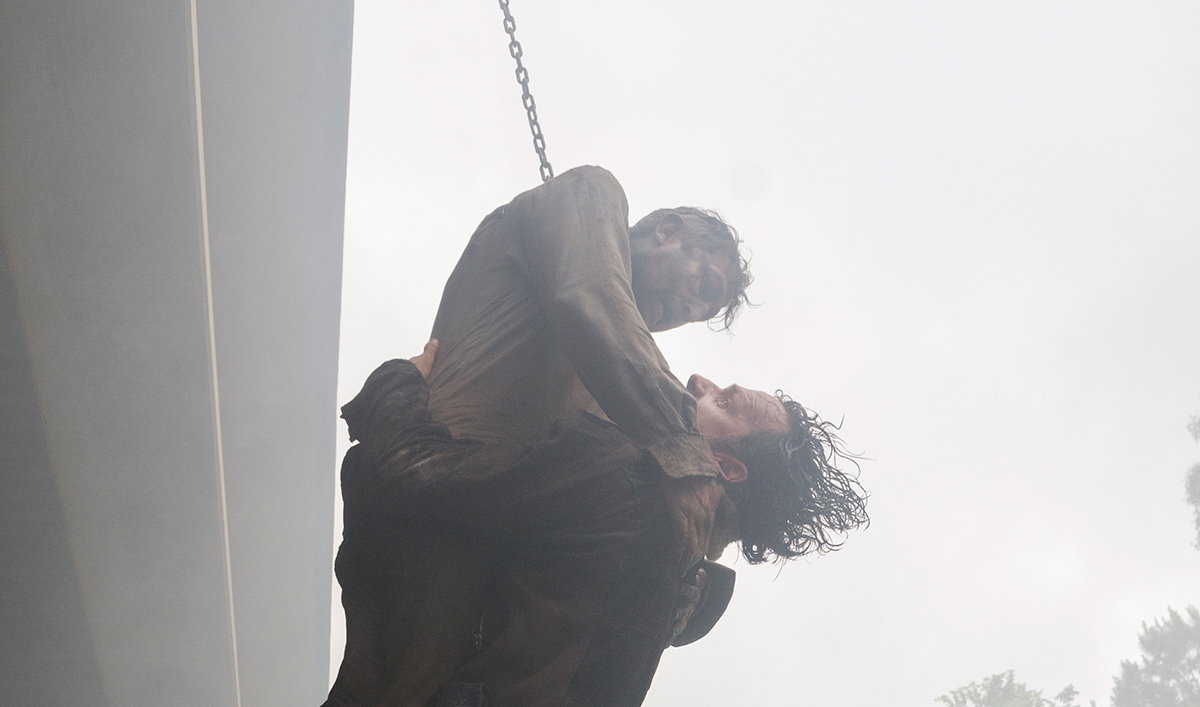 This week, Scott Gimple teases Season 8 to TVLine, while Andrew Lincoln discusses Rick vs. Negan with ComicBook.com. Plus, Michael Cudlitz opines about Eugene's actions. Read on for more:
• Scott Gimple tells TVLine that Rick, in Season 8, "will suffer any loss, even his own self to give his people and other people the life that they should live, where the world belongs to all of them and not just one person. A real life."
• Looking ahead to the looming battle between Rick and Negan, Andrew Lincoln says to ComicBook.com, "I think it's going to be a lot more fun Season 8, pitted against him with a bit more push back."
• Commenting on Eugene's recent actions, Michael Cudlitz says, "If Abraham was able to step back and look at it, he would say he's not surprised at all and he would expect it and he's being completely true to character," according to ComicBook.com.
• Michael Cudlitz explains that, in dying, Abraham "was more a soldier than you could ever be because he was doing what he was doing for the benefit of the group," reports ComicBook.com.
• Wetpaint notes that Season 7 was "chock-full of references to classic Hollywood films, a comic book cover, and even a painting of royalty!"
• Screen Rant shares Chandler Riggs's reaction after reading the script for the Season 8 premiere: "just finished reading 801 of twd and oooo man it's good."
• Popsugar declares, "We've seen survivors get walkers off their backs in a number of different ways, from straightforward to ultra flashy (Rick and Michonne slicing through a hoard with a wire affixed to two speeding cars, anyone?), but there's one surefire way to make sure a walker stays dead: destroy its brain."
• According to Action Figure Insider, Funko will release a new group of mini figures that "includes some of the most memorable characters, who are no longer with us, including Shane, Lori, Andrea and many more!"
Binge Season 7 now on amc.com and AMC apps for mobile, Xbox One, Apple TV, Roku and Chromecast.
To stay up-to-date on all the latest news about The Walking Dead, sign up for the weekly Dead Alert.
Read More