Video
Inside The Walking Dead Season 7 Finale: How Betrayal and Sacrifice Led to the "Awesome" Battle in Alexandria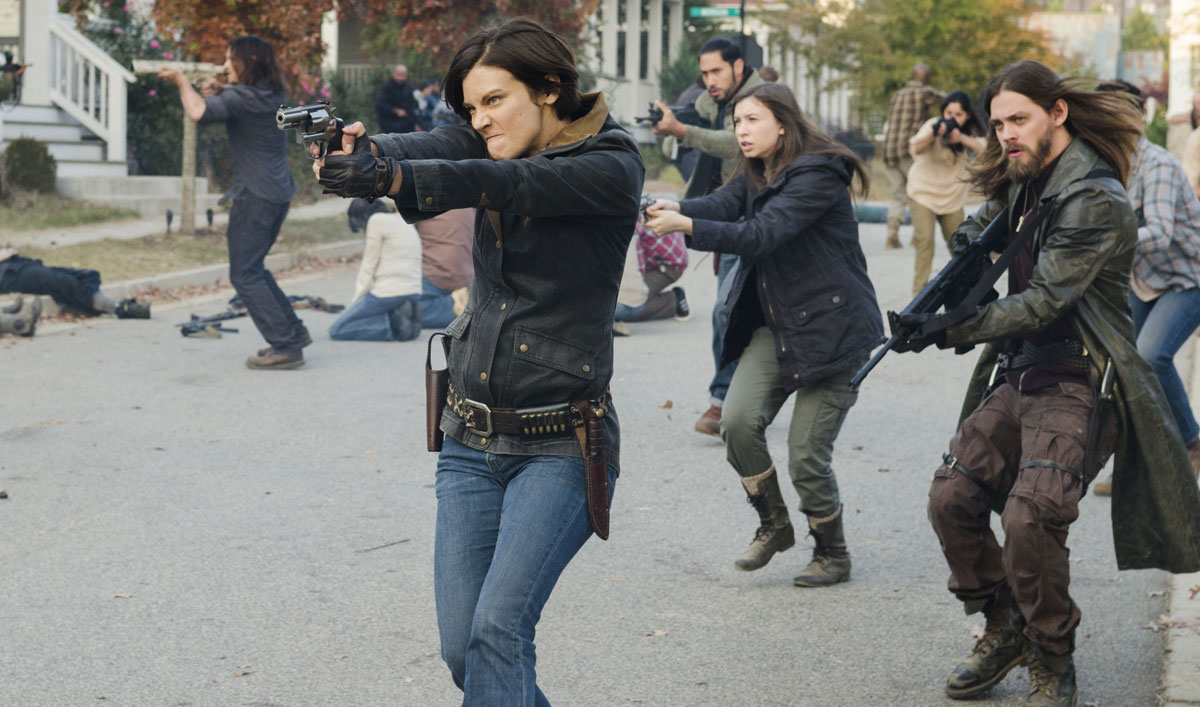 Victory requires sacrifice.
As Rick and Negan's machinations come to a head during a fearsome battle in Alexandria, one survivor's ultimate sacrifice plays a huge role in the outcome — but so does betrayal.
In a new behind-the-scenes video, the cast and creators break down the backstabbing and tragedy that led to the showdown in The Walking Dead Season 7 Finale.
Go Inside the Season 7 Finale With the Cast and Creators
Just when the Alexandrians think they've gained the upper hand, Jadis and the Scavengers reveal they've also made a deal with Negan.
"That betrayal completely throws everything off balance," says Executive Producer Gale Anne Hurd. "Now, the tide has turned back to Negan."
"It's a huge blow," Co-Executive Producer Denise Huth adds. "They have given no indication that they would be anything other than loyal."
Thanks to Sasha, all hope isn't lost: She gives up her life to ensure the Alexandrians still continue their fight.
"I can still be a solider in this war," says Sonequa Martin-Green of her character's critical choice.
Although she wanted to be the one to take Negan out, "she's taking the shot by making the choice to weaponize herself," says Executive Producer Greg Nicotero.
Click here to watch the full video and hear the cast and creators break down the Season 7 Finale.
Watch the latest episode now on Xbox One, Apple TV, Roku, AMC mobile apps and amc.com.
To receive exclusive behind-the-scenes videos for each episode, sign up for the weekly Dead Alert.
Read More