Video
How the Cast and Crew Made the Survivors Apocalyptic Superheroes in The Walking Dead Season 7 Finale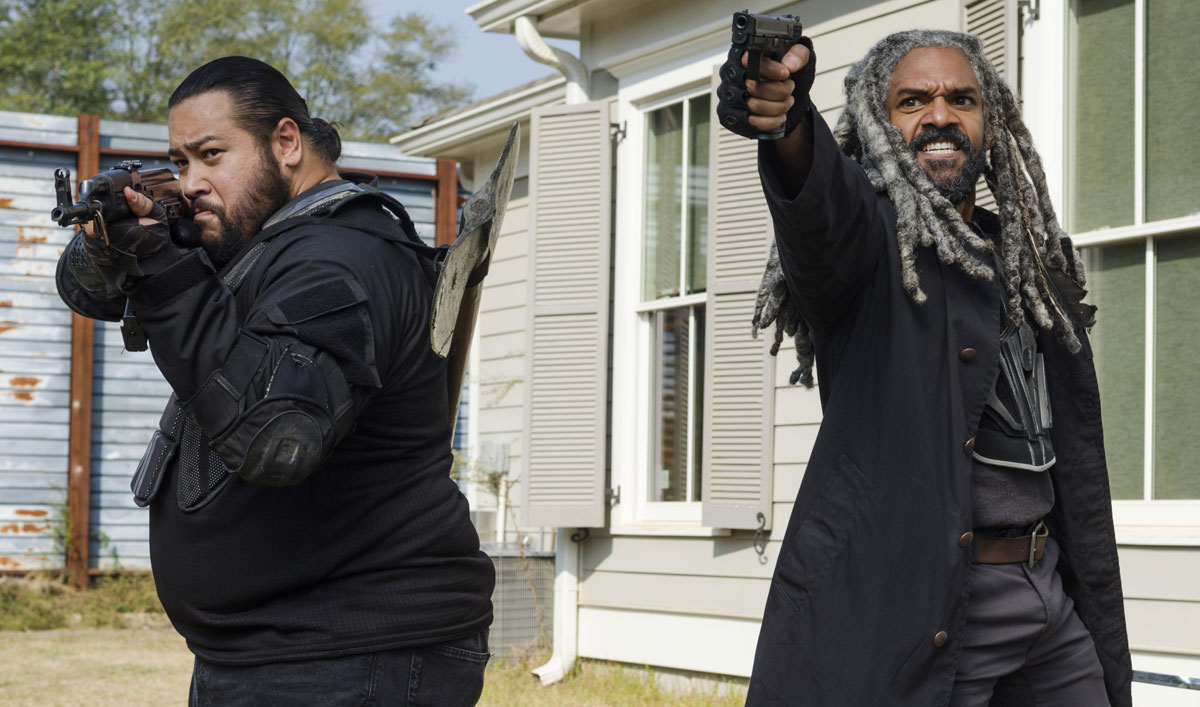 The final battle of Season 7 has been a long time coming.
When it does, the survivors make the most of it and become apocalyptic superheroes.
In a new video on the making of the Season 7 Finale, the cast and crew explain how machinery, manpower, horses and VFX all came together to create the epic showdown that fans have been waiting for.
Go Behind the Scenes of the Season 7 Finale With the Cast and Crew
After being betrayed by the Scavengers, the survivors look anything but heroic.
But just as Negan's about to bring Lucille down on Carl, Maggie and Ezekiel lead their armies in with guns blazing and help the Alexandrians stand their ground.
"It's a lot of pieces to keep in place that are moving about the chessboard," explains Stunt Coordinator Monty Simons.
It also helps that one of the chess pieces is King Ezekiel's beloved tiger, Shiva.
"Everyone here is waiting to release the Shiva," says Chary Payton (Ezekiel).
For Shiva's grand entrance, the crew laid a VFX tiger over a stuntman wearing a stretchy blue suit and digitally blocked out what wasn't needed.
"This is a scene out of the comic," VFX Supervisor Victor Scalise explains. "Greg [Nicotero] had the shot planned exactly how he wanted it."
Click here to watch the full video and go behind the scenes of how all these moving parts were pulled together for a wild fight.
Watch the latest episode now on Xbox One, Apple TV, Roku, AMC mobile apps and amc.com.
To receive exclusive videos on the making of each episode, sign up for the weekly Dead Alert.
Read More