Press
Andrew Lincoln Previews Season 8 to EW; TVLine Reports on New Series Regulars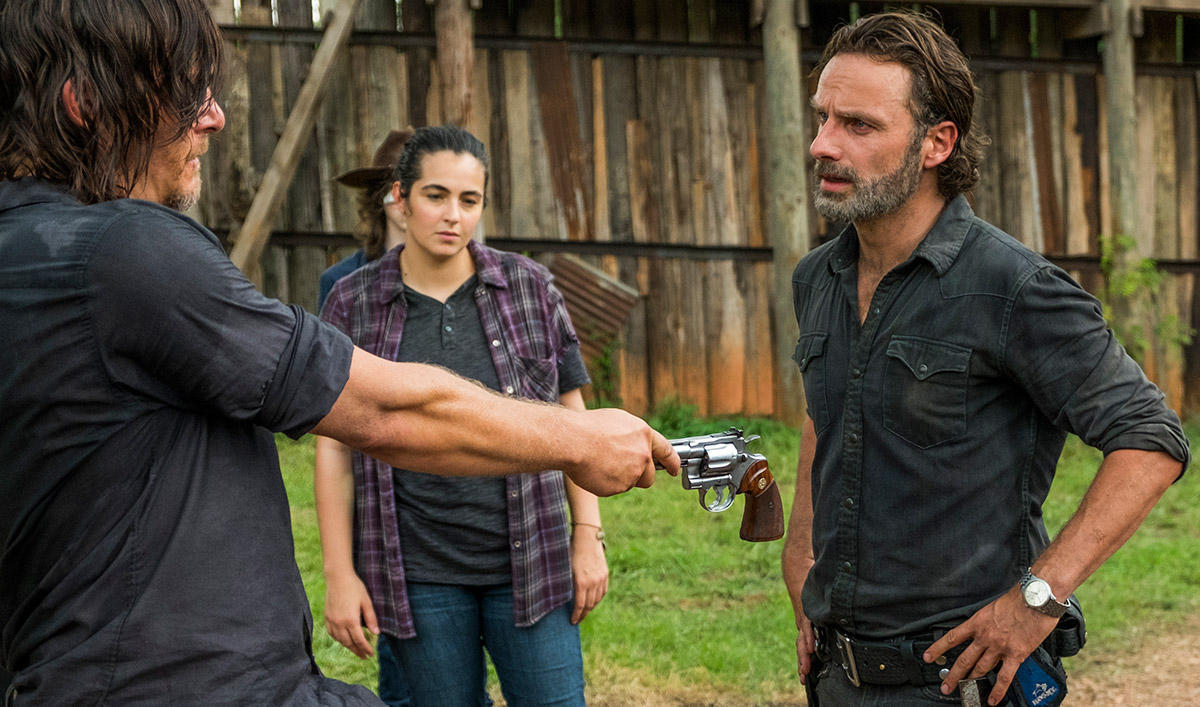 This week, Andrew Lincoln previews Season 8 to Entertainment Weekly, while TVLine reports three actors have been promoted to series regulars ahead of the new season. Plus, Digital Spy notes that Norman Reedus is ready to return to The Walking Dead set. Read on for more:
• Previewing Season 8, Andrew Lincoln tells Entertainment Weekly, "It's been a lot of placing the chess pieces and positioning and introducing key players in this landscape. And I think now we get to start really playing the game. The game is afoot, as they say."
• According to TVLine, Steven Ogg (Simon), Katelyn Nacon (Enid) and Pollyanna McIntosh (Jadis) will be promoted to series regulars for Season 8.
• In the same vein, Andrew Lincoln reveals to ComicBook.com, "I'm more excited about this season than ever and this is not — I'm not blowing smoke up anybody — this is so real. I am ready to go. I can't wait."
• Digital Spy reports that Norman Reedus has shared a photo on Instagram of himself and Andrew Lincoln "during filming on Season 7 (not 8), with the caption: 'Ready to get back at it!'"
• ComicBook.com decides to "explore the possibilities of some characters returning to the AMC series after weeks, months, or years of absence. Some of the characters would be welcome additions to Rick's group while others could pose a threat."
• SheKnows counts the reasons it's hard to hate Negan, lamenting "there's more love to go around for The Walking Dead's bad boy these days than we care to admit."
• ComicBook.com takes into account various "factors, fan receptions, and season long payoffs culminating into the final hours to rank each of The Walking Dead's Season Finales."
• ComicBook.com reports that an artist/actor named Barak Hardley paints Easter eggs of people, both real and fictional, "that impacted our world over last 12 months," including one this year of "the resourceful" Glenn.
Binge Season 7 now on amc.com and AMC apps for mobile, Xbox One, Apple TV, Roku and Chromecast.
To stay up-to-date on all the latest news about The Walking Dead, sign up for the weekly Dead Alert.
Read More