Video
Sneak Peek of The Walking Dead Season 7, Episode 15: Will Maggie and Gregory Form a United Front?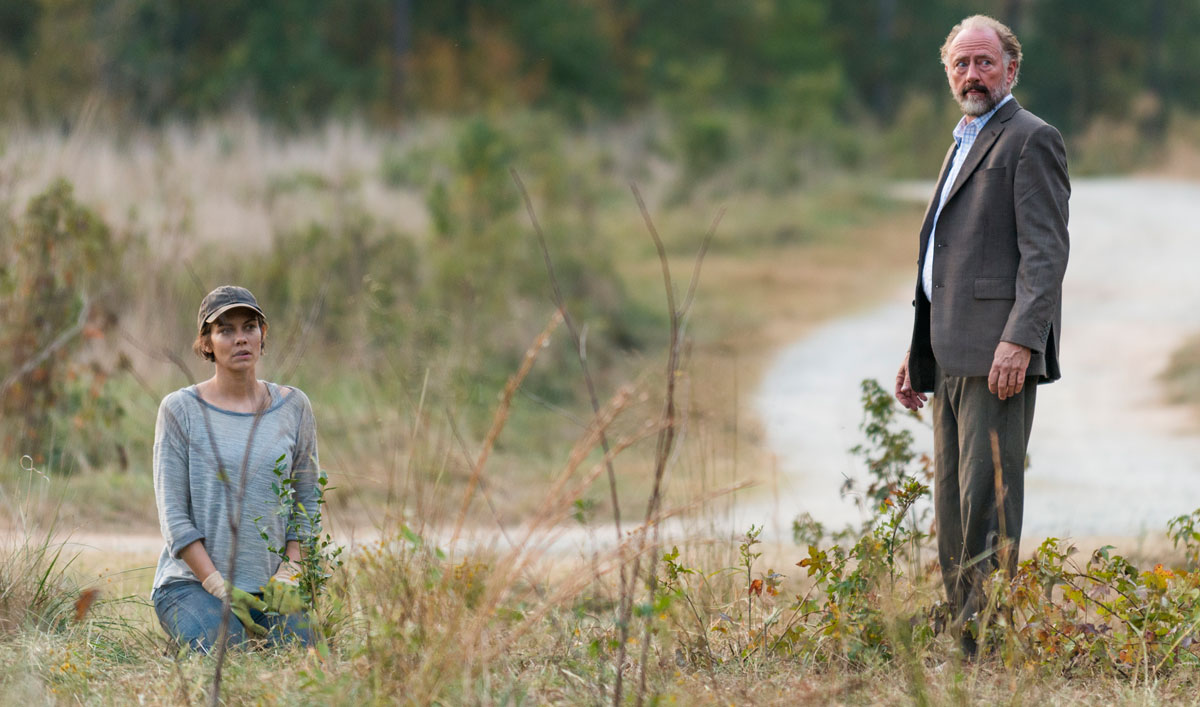 Maggie has shown off her leadership skills ever since she got to the Hilltop.
In fact, she's the leader Hilltop needs — and the one Gregory has always wanted to be. In this exclusive clip from Season 7, Episode 15, Gregory finds Maggie to propose they try and work together.
Watch a Sneak Peek of Season 7, Episode 15
All Maggie wants is a fully united and strong Hilltop that can hold its own against the Saviors. Gregory, on the other hand, has more opaque, and likely selfish, aims. He's already tried to turn her over to the Saviors once, so working together may prove to be difficult — or even impossible.
Either way, Maggie will need to watch her back.
Click here to watch a clip from Sunday's all-new episode and get a look at what's coming up in the penultimate episode of Season 7.
The Walking Dead airs Sundays at 9/8c on AMC.
Watch the latest episode now on Xbox One, Apple TV, Roku, AMC mobile apps and amc.com.
To receive exclusive sneak peeks from each episode, sign up for the weekly Dead Alert.
Read More