Video
Inside The Walking Dead Season 7, Episode 15 — Cast and Creators on the Good Guys, Bad Guys, and All the Shades Between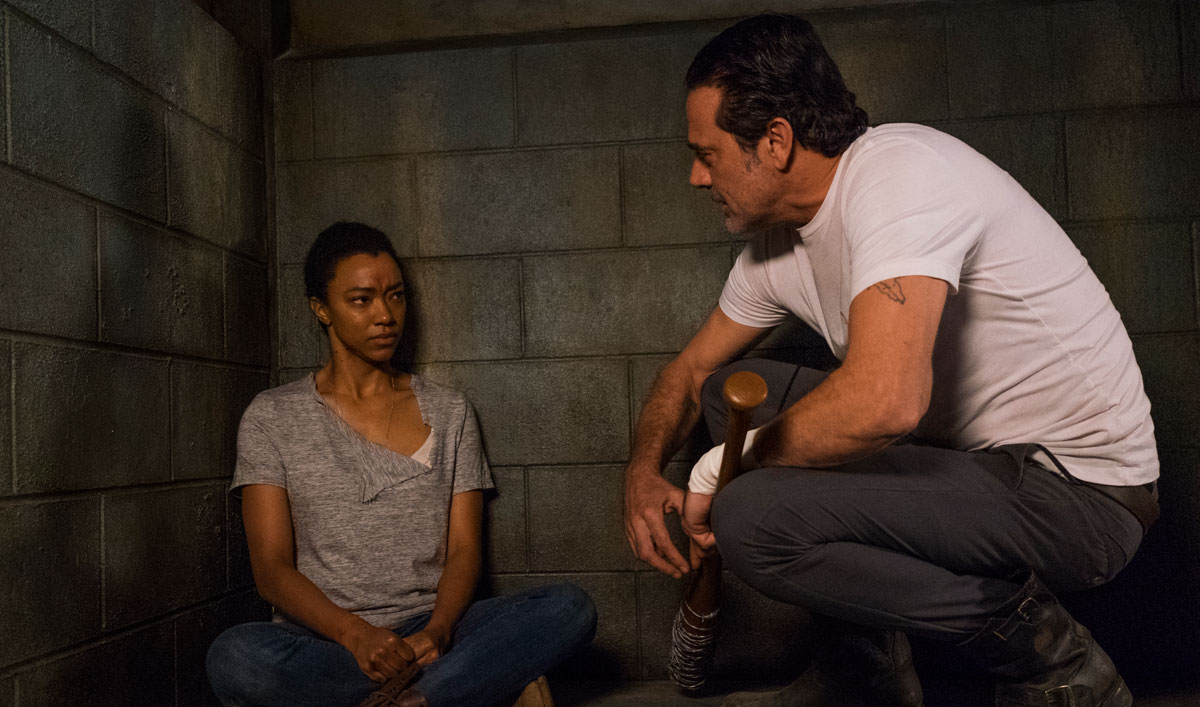 While Rick and the Alexandrians are raiding Oceanside, Negan saves Sasha from being raped.
As these events unfold in The Walking Dead Season 7, Episode 15, the line which Co-Executive Producer Denise Huth calls the "fluid gray area of who's the good guy and who's the bad guy," becomes a little more fluid.
In a new behind-the-scenes video, the cast and creators examine the actions of both the survivors and Negan.
Go Inside Season 7, Episode 15 With the Cast and Creators
"As much as Negan is a villain, he does have his own set of morals," says Jeffrey Dean Morgan.
Negan kills one of his men for crossing a line and forcing himself on Sasha, but the Alexandrians are making a questionable moral choice of their own in their preemptive strike on Oceanside.
"It's a turning point for the group. We're crossing a line here now," says Ross Marquand (Aaron).
Click here to watch the full video and hear from the cast and creators on the growing gray area between the good and bad guys on The Walking Dead.
The Walking Dead Season 7 Finale airs this Sunday at 9/8c on AMC.
Watch the latest episode now on Xbox One, Apple TV, Roku, AMC mobile apps and amc.com.
To receive exclusive behind-the-scenes videos for each episode, sign up for the weekly Dead Alert.
Read More