Video
How the Crew Turned a Street Sign Into a Walker-Killing Spear in The Walking Dead Season 7, Episode 13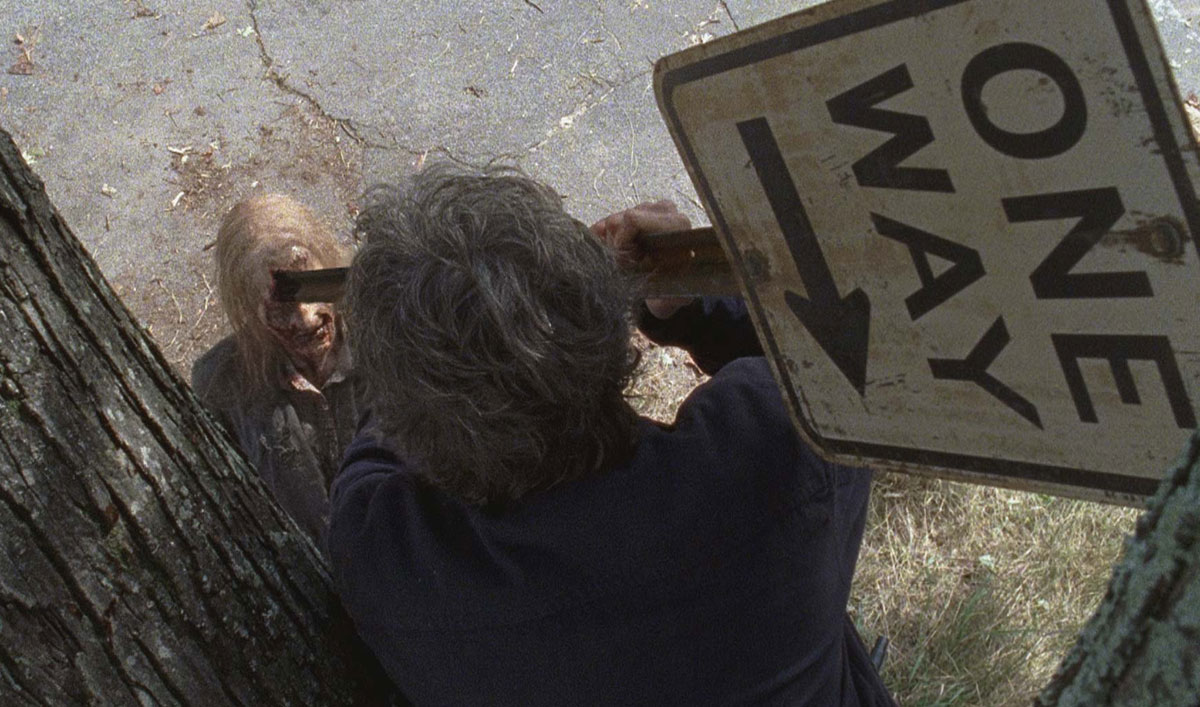 Carol's on a mission to get to the Kingdom. The only problem is the undead obstacles standing in her way.
She may not be armed to the teeth, but she doesn't need to be. For a warrior like Carol, anything within reach can be used to kill a walker.
In a new video detailing the making of Season 7, Episode 13, "Bury Me Here," the cast and crew show how they turned an ordinary street sign into a walker-killing spear.
Go Behind the Scenes of Season 7, Episode 13 With the Cast and Crew
Carol has always been resourceful and quick on her feet, and that comes in handy when she climbs up a tree and uses a street sign to take out walkers.
From a production standpoint, putting the sequence together involved attaching a tennis ball to a retractable stick to establish a point of contact. This allowed for "the trickiness of the slow kill to become more manageable," explains VFX Supervisor Victor Scalise.
The scene required coordination from humans and walkers alike. "The way that Melissa [McBride] held that spear, the way that the walkers approached that spear, and the way that she pushed and they reacted… all of that has got to be very smooth," says Alrick Riley, who directed the episode.
The results? Several slain walkers within seconds.
Click here to watch the full video and go behind the scenes as Carol does what she does best.
The Walking Dead airs Sundays at 9/8c on AMC.
Watch the latest episode now on Xbox One, Apple TV, Roku, AMC mobile apps and amc.com.
To receive exclusive videos on the making of each episode, sign up for the weekly Dead Alert.
Read More