Video
How the Crew Ignited Sasha and Rosita's Car in The Walking Dead Season 7, Episode 14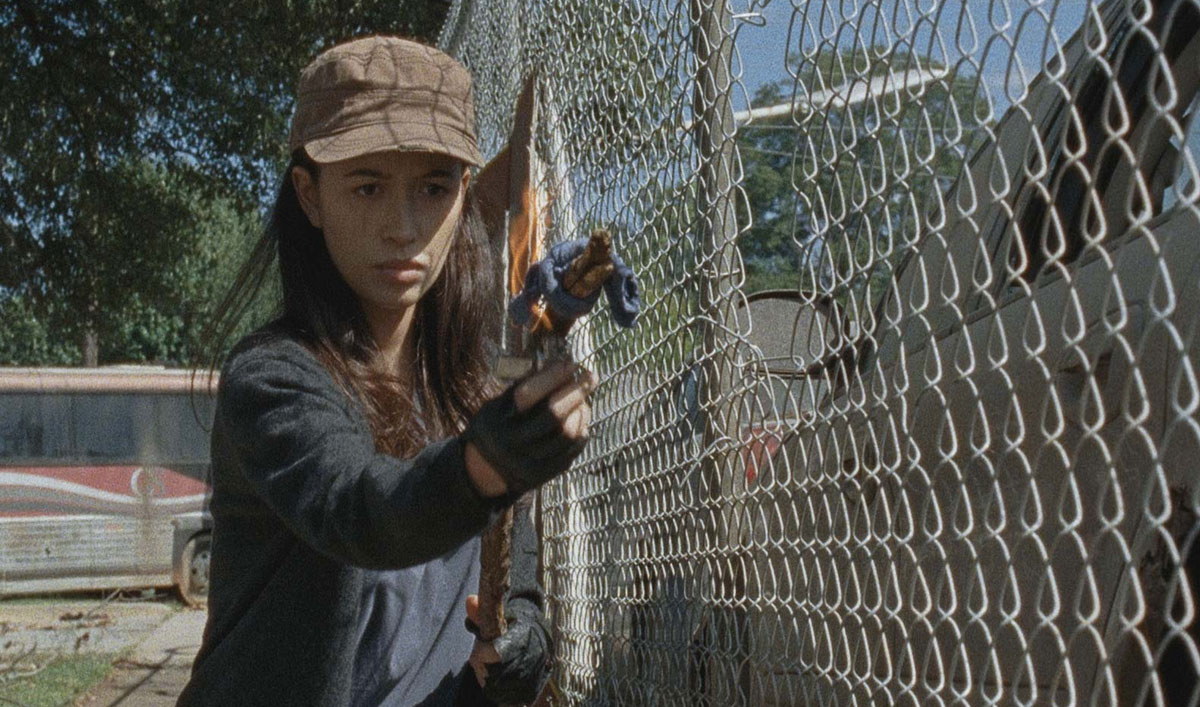 In the real world, you see fire and you run. On the set of The Walking Dead, it means the fun's just getting started for the cast and crew.
In a new video detailing the making of Season 7, Episode 14, "The Other Side," the cast and crew show how they got rid of the walkers standing in the way of Sasha and Rosita's journey to the Sanctuary.
Go Behind the Scenes of Season 7, Episode 14 With the Cast and Crew
Setting the car aflame to distract the group of walkers required Christian Serratos to handle actual fire in the scene, but the actress was just fine with it. "It's like giant kid playtime," says Serratos.
As for the smoking walkers, Velcro patches were lit and attached to stunt actors to give off a smoldering effect.
Once the walkers are distracted, Sasha and Rosita aren't in the clear just yet. Escaping the parking lot required using a hot-wired car to hit any walkers in their way. From a production standpoint, that meant simulating what the crew calls "hip-checking" so that the walkers could be hit and flipped over the car.
"It's a lot of action!" says Sonequa Martin-Green. "We've got to get to the Sanctuary to do what we've got to do."
Click here to watch the full video and go behind the scenes with two of the bad-ass women of The Walking Dead who don't mess around.
The Walking Dead airs Sundays at 9/8c on AMC.
Watch the latest episode now on Xbox One, Apple TV, Roku, AMC mobile apps and amc.com.
To receive exclusive videos on the making of each episode, sign up for the weekly Dead Alert.
Read More