Video
How the Cast and Crew Created the World's Deadliest Carnival for The Walking Dead Season 7, Episode 12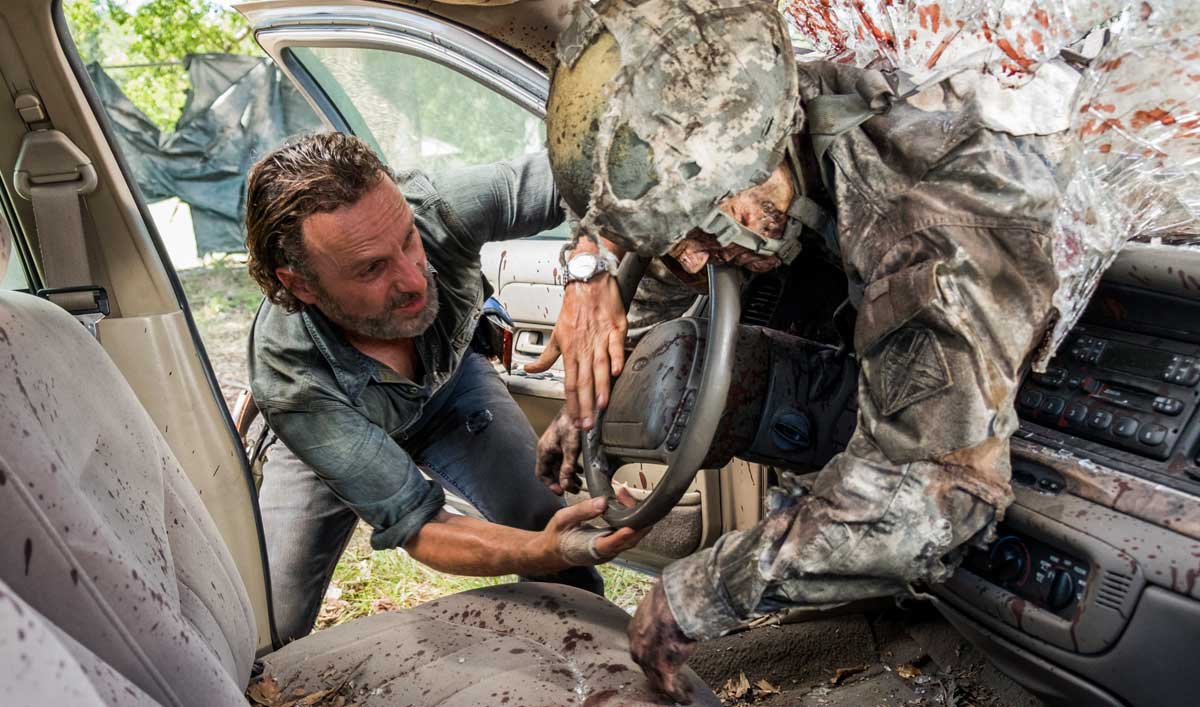 Walkers, machine guns, dangerous Ferris wheels… it's all in a day's work on the set of The Walking Dead.
When Rick and Michonne find a carnival overrun with armed walkers, there's no times for rides, just a series of death-defying stunts and battles. In a new video detailing the making of Season 7, Episode 12, "Say Yes," the cast and crew show how they created those stunts and had a good time doing it.
Go Behind the Scenes of Season 7, Episode 12 With the Cast and Crew
"This is really the one point in the season where there's room for a little bit of fun, a little bit of humor," says Co-Executive Producer Matt Negrete, writer of Episode 12.
He wasn't the only one laughing. Rick had quite a tough time pulling a walker — which was part actor and part dummy — from a car windshield.
"Anything that is at Rick's expense is funny," according to Andrew Lincoln.
To top it all off, the duo falls through a roof and encounters a walker firing a machine gun, but somehow Danai Gurira describes it all as "fun kills… good day!"
Click here to watch the full video and see how the cast and crew created the carnival full of walkers. Plus, how Michonne shish kebab-ed a bunch of them.
The Walking Dead airs Sundays at 9/8c on AMC.
Watch the latest episode now on Xbox One, Apple TV, Roku, AMC mobile apps and amc.com.
To receive exclusive videos on the making of each episode, sign up for the weekly Dead Alert.
Read More