Video
Go Inside the Moment Ezekiel, Carol and Morgan Choose to Break the Peace in The Walking Dead Season 7, Episode 13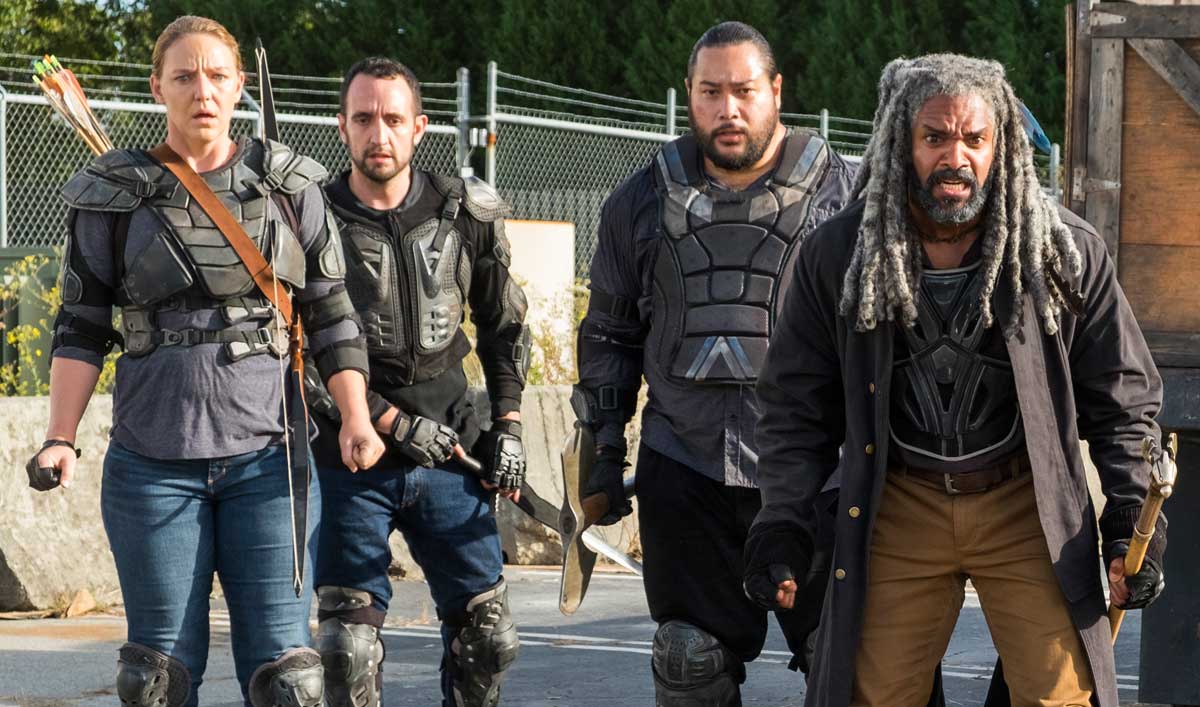 Ezekiel has always done everything he can to shield his people from the horrors the Saviors have inflicted on Alexandria.
Without the constant threat of death, it's no wonder he's been hesitant to join Rick's fight against Negan. Likewise, Carol and Morgan are reluctant to join their old friend's war, having both come to the Kingdom to escape violence. As Co-Executive Producer Denise Huth puts it in a new behind-the-scenes video, "these characters have all created their own reality."
Their realities are shattered in The Walking Dead Season 7, Episode 13 "Bury Me Here," as Carol, Morgan and Ezekiel receive shocking wake-up calls in the fallout of Richard's machinations.
Go Inside Season 7, Episode 13 With the Cast and Creators
Richard who, like Rick and Daryl, recognizes the gravity of the threat posed by the Saviors develops an elaborate plan "to force Ezekiel into war," explains Executive Producer Greg Nicotero.
The plan works, but not before it gets Benjamin killed and turns Morgan back to violence.
"It's almost like he's holding back the beast," says Lennie James of the darkness that overtakes his character as he kills Richard.
In turn, a newly unstable Morgan tells Carol what happened to Glenn and Abraham, shattering her blissful ignorance.
"By the end of this episode… you have Carol marching into the Kingdom. She knows she's going to have to be a warrior," says Showrunner Scott M. Gimple.
Click here to watch the full video and hear from the cast and creators on why Ezekiel, Carol and Morgan can no longer hide from reality.
The Walking Dead airs Sundays at 9/8c on AMC.
Watch the latest episode now on Xbox One, Apple TV, Roku, AMC mobile apps and amc.com.
To receive exclusive behind-the-scenes videos for each episode, sign up for the weekly Dead Alert.
Read More