Video
Go Inside the Moment Daryl Confronts His Guilt Over Glenn in The Walking Dead Season 7, Episode 14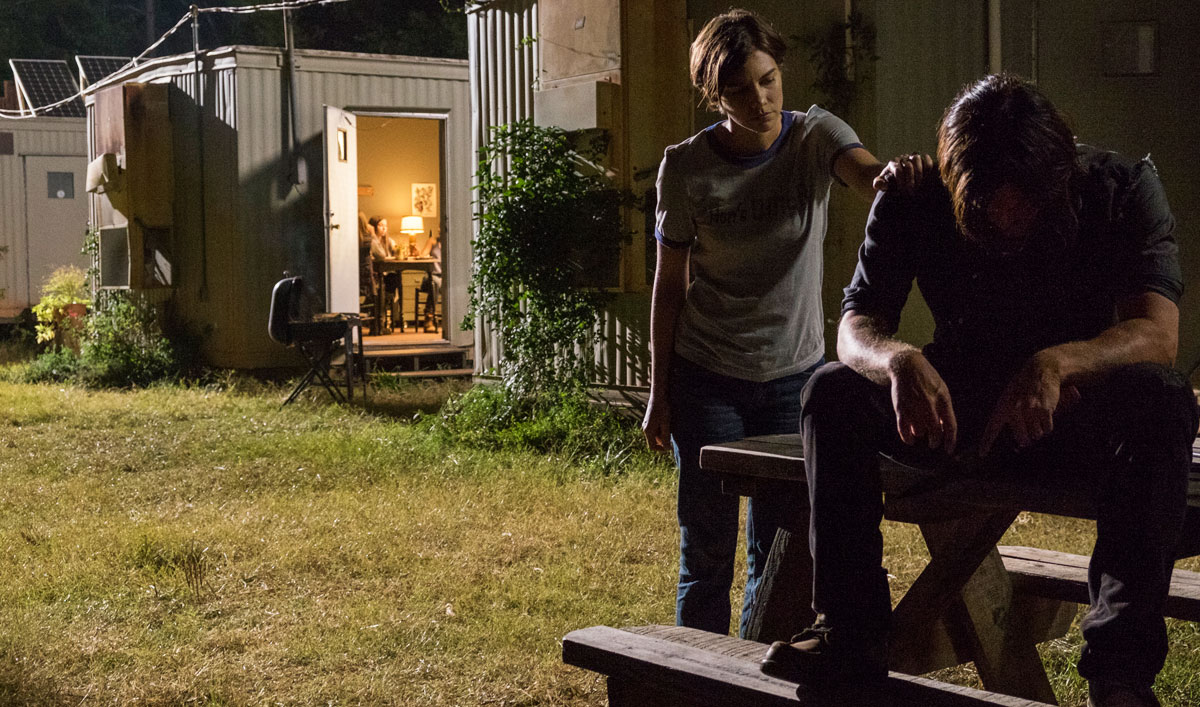 None of the survivors could have predicted the horrors that would come when Negan and the Saviors surrounded them in the woods.
Though trauma and grief have affected each survivor in their own way, Daryl has been carrying an unusually heavy weight on his shoulders. As Executive Producer Greg Nicotero explains in a new behind-the-scenes video, "Daryl has been living with the guilt that his actions in the first episode resulted in the death of Glenn."
When Daryl and Maggie have a private moment together in The Walking Dead Season 7, Episode 14 "The Other Side," he's finally forced to confront that his guilt head on.
Go Inside Season 7, Episode 14 With the Cast and Creators
After all, it was Daryl's outburst that prompted Negan to claim a second victim from the lineup.
"I don't think Maggie would blame Daryl, but Daryl blames Daryl," Norman Reedus explains.
Overcome by regret, Daryl has been trying his best to avoid Maggie, but he can't escape her when they have to hide out from the Saviors together. Maggie recognizes his pain and absolves him of it, and "that allows him to go forward and join in this battle," say Executive Producer Gale Anne Hurd.
Click here to watch the full video and hear from the cast and creators on why Maggie doesn't blame Daryl. Plus, learn why Rosita and Sasha form an unlikely alliance to take out Negan themselves.
The Walking Dead airs Sundays at 9/8c on AMC.
Watch the latest episode now on Xbox One, Apple TV, Roku, AMC mobile apps and amc.com.
To receive exclusive behind-the-scenes videos for each episode, sign up for the weekly Dead Alert.
Read More