Video
Eugene Gives Sasha a Way Out in a Talked About Scene From The Walking Dead Season 7, Episode 15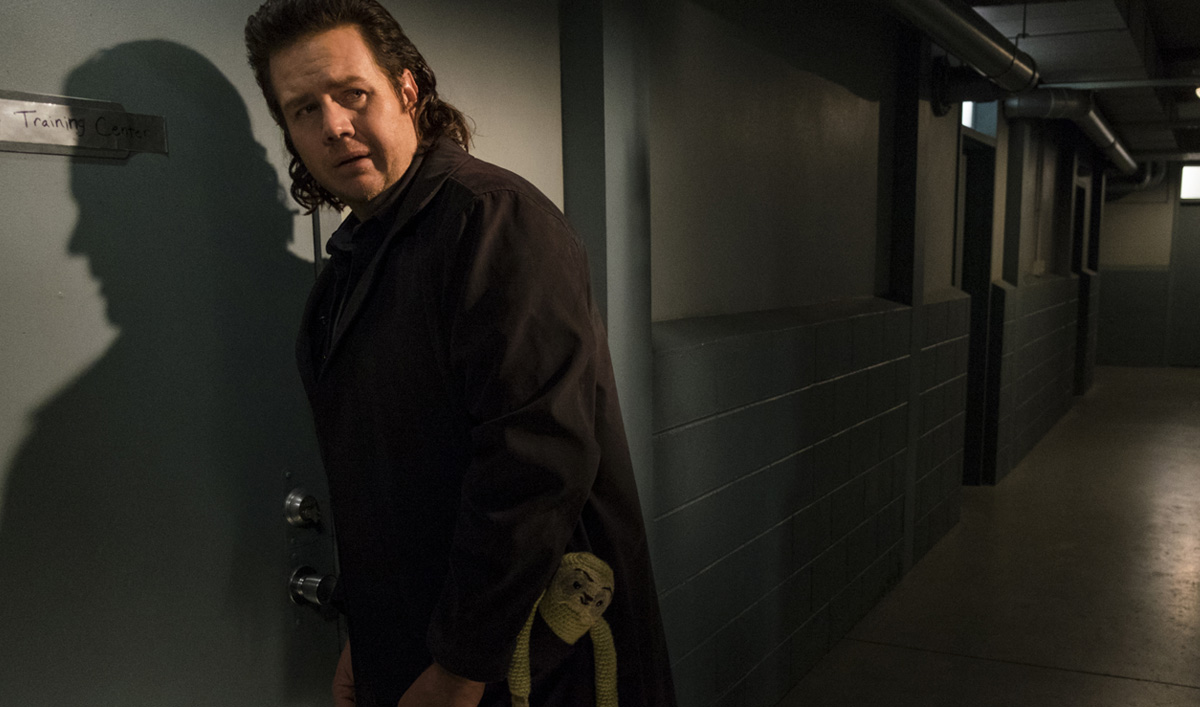 Sasha and Rosita's mission to kill Negan has gone south in a hurry.
Rosita is outside the fence, Eugene is working with Negan and Sasha is a prisoner at the Sanctuary. Even with the odds against her, Sasha doesn't plan to take the easy way out.
Though she's currently incapacitated, Sasha is still determined to finish the mission to take out Negan and in this talked about scene from Season 7, Episode 15, it turns out Eugene might be the key.
Watch the Talked About Scene From Season 7, Episode 15
She's requested Eugene bring her a weapon, something she can use to take her own life like a knife or razor blade. Better to die than join Negan, she reasons.
But little does Eugene know that Sasha doesn't intend to use the weapon on herself.
Click here to watch the full scene and see if Eugene is willing to help and whether Sasha will be able to complete her mission.
The Walking Dead Season 7 Finale airs this Sunday at 9/8c on AMC.
Watch the latest episode now on Xbox One, Apple TV, Roku, AMC mobile apps and amc.com.

To receive talked about scenes for each episode and more exclusive videos each week, sign up for the weekly Dead Alert.
Read More