Video
Crash Rick and Michonne's "Honeymoon" From The Walking Dead Season 7, Episode 12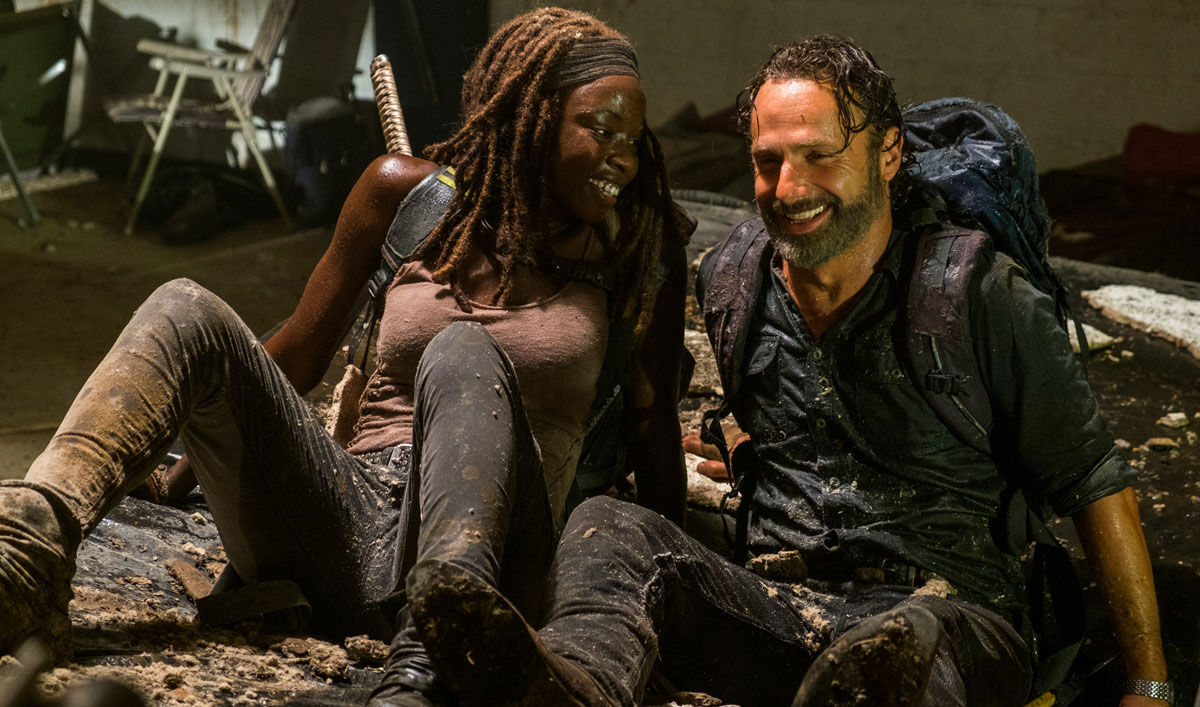 Rick and Michonne have grown closer and closer, but there's a giant roadblock standing in the way of this couple living in domestic bliss: Negan and the Saviors.
There's a fight coming and they know their time together could end at any moment, so Rick and Michonne are making the most of their time while simultaneously gearing up for war. In fact, in a new behind-the-scenes video, the cast and creators explain how their venture to find guns is like their honeymoon.
Go Inside Season 7, Episode 12 With the Cast and Creators
The desperate search for weapons means going farther afield and spending days without any company besides each other. For Rick, that's good news. "It's like a dream time for him," says Andrew Lincoln.
Alone for the first time and temporarily free from the responsibility of protecting the group, there's a new dynamic at play for Richonne. "You get to see these two people make each other laugh and make each blush," says Danai Gurira.
"This is a brief reprieve from leadership, from responsibility," says Executive Producer Gale Anne Hurd. And although Rick knows blood will be shed sooner or later, "he's not quite ready to get there yet," she adds.
During their journey, the duo comes across a carnival overrun by walkers armed to the teeth. It's the big score they've been looking for. As they kill the walkers to gather the arsenal and Rick is almost overtaken by a horde, they're both reminded that one of them might not make it through the coming war.
The battleground-like remains of the carnival is "showing the stakes of the battle that they hope to get involved in," says Showrunner Scott M. Gimple.
Click here to watch the full video and see how the couple is making the best of their time on the road. Plus, how Michonne reacts when Rick is seemingly attacked at the carnival.
The Walking Dead airs Sundays at 9/8c on AMC.
Watch the latest episode now on Xbox One, Apple TV, Roku, AMC mobile apps and amc.com.
To receive exclusive behind-the-scenes videos for each episode, sign up for the weekly Dead Alert.
Read More