Q&A
The Walking Dead Q&A — Gale Anne Hurd (Executive Producer)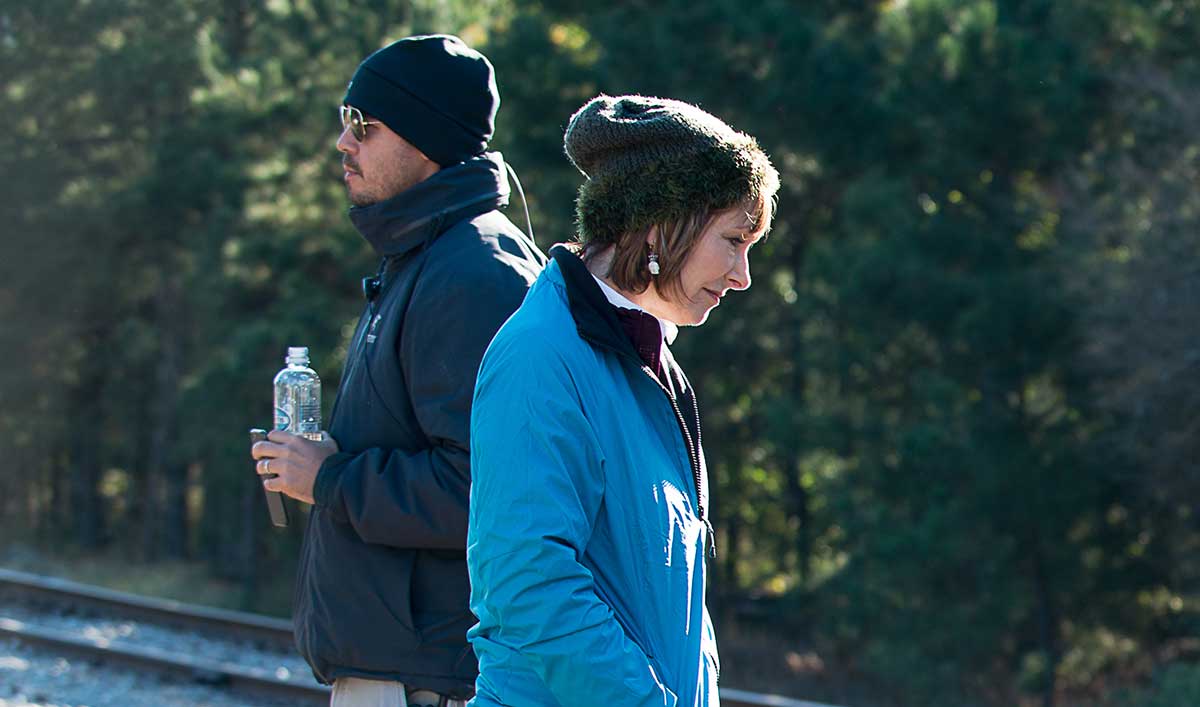 The Walking Dead Executive Producer Gale Anne Hurd talks about the importance of Daryl and Rick's reunion and what the survivors will need in order to fight back in the next half of the season.
Q: The survivors are planning to "Rise Up" in the second half of Season 7. Do you think they're ready to go war against Negan?
A: Absolutely. The survivors not only want to rise up, [but] they're going to take it to Negan. They need a few things. They need to enlist compatriots who are going to go to war with them and they also need weapons because, sadly, they don't have enough of either. I think we're going to see them solve that problem — or at least attempt to.
Q: Denise Huth mentioned how great it was on set for the characters to be back together in the Mid-Season Finale. Are you excited for the survivors to be reunited and fighting back?
A: I think everyone is excited. All of us on set, as well as viewers at home, could not be more excited that they're not going to stand there and take it anymore. The losses have been so great and they have been split up, but one of my favorite moments in the history of The Walking Dead TV series was the hug between Rick and Daryl. To me, that was the start of them moving forward.
Q: In the latest teasers for the coming episodes, Rick aims to recruit Ezekiel and Gregory in his fight. Who is the tougher leader to convince?
A: Ezekiel's a fantastic leader. He's someone who will take a great deal of time and effort considering what Rick is asking. Gregory, on the other hand, is a coward. He's not really a leader. All he wants to do is defend his position, and I think anything that puts his life or his leadership at risk sounds like a really bad idea to him. So, I'd have to go with Gregory.
Q: Fans have been intrigued by the Kingdom, the Sanctuary and the other new communities of Season 7. Should they expect more exciting locations in the coming episodes?
A: Absolutely. I think that in coming episodes, we will continue to expand the world; we'll get to know those locales and the people in them much better, and we'll round out this world as our characters are rising up to take down Negan.
Q: Some of the comic's most provocative characters have been added during Season 7. Is it challenging to adapt beloved, or hated, characters like Ezekiel and Negan?
A: There's a challenge in everything that we do on The Walking Dead. Part of the challenge is that readers of the comic book have very specific ideas of their favorite characters and their most hated villains. We could not have found someone better than Jeffrey Dean Morgan to bring Negan to life. He inhabits the role — he's got the charm, he's got the violence, and he really does seem to be in love with Lucille which is a little twisted. Khary Payton bringing Ezekiel to life is [also] fantastic. Jeffrey Dean Morgan is an actor we've seen in so many things, whereas Khary Payton has been a voice actor in a lot of things. He's almost fresh to the series, but he has that command, authority and sense of gentleness. Of course, everyone was very excited to see if we were going to be able to bring Shiva to life, so with a combination of KNB EFX and animatronics as well as CGI, I think that Shiva lives.
Q: With the changes Negan's rule has forced in the characters, who do you think has undergone the biggest transformation?
A: I think it has to be Rick, who has undergone the greatest change because of Negan's rule. We get to see him brought low again — even lower than when he decided to become a farmer. That didn't really last very long, and I think he was doing it to try to be an even better father to Carl, but now he realizes that his move against Negan was very ill-considered. He didn't have all the information and he was overconfident. We get to see whether or not he can take back the mantle of leadership. Everyone has been changed… Daryl, who feels an incredible responsibility for Glenn's death, won't give in to Negan and he won't say, "I'm Negan." Ultimately, he and Rick are reunited, which I think bodes very well for their future and not so well for Negan's.
Q: Without giving anything away, what do you think fans will love most about the next part of Season 7?
A: To see our gang back together again and willing to develop a plan to defeat Negan. It was as painful for viewers as it was for the characters on the show to be under Negan's thumb, and to see them rise up is exactly what we've been waiting for.
Read an interview with Executive Producer Tom Luse.

Watch full episodes of The Walking Dead on Apple TV, Roku, AMC mobile apps and amc.com
To get more exclusive interviews with the cast, sign up for the weekly Dead Alert.
Read More