Video
Scott M. Gimple's Primer on the New Worlds of The Walking Dead Season 7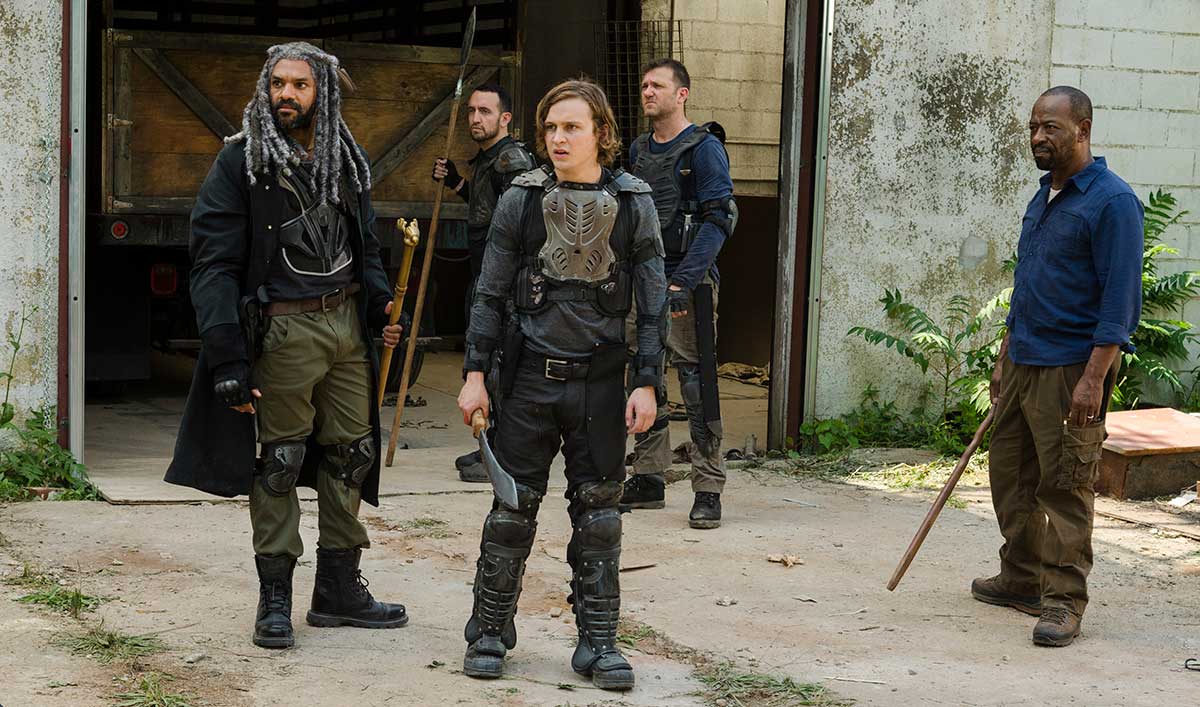 When Jesus told the survivors their world was about to get a whole lot bigger, he may have undersold things.
In a new video about the ever-expanding world of Season 7, Executive Producer Scott M. Gimple provides a refresher course on the different groups in Negan's orbit. "The Saviors are the spoke to all these different communities," says Gimple of Alexandria, Hilltop, the Kingdom and Oceanside. "And people either react or are affected by them."
Watch the Primer on the New Worlds of Season 7
Will the survivors band together with the larger world and build a united states against Negan? That really depends on the community leaders and their strengths and weaknesses, as much as anything. "The different leaders of the communities have very different styles," says Gimple, comparing Gregory of Hilltop, Natania of Oceanside and King Ezekiel of the Kingdom.
While the other groups also live with, around or away from the Saviors, Rick still must ultimately lead the charge to defeat Negan. "Of all the groups, Rick's is the only one that demonstrated the kind of strength that could be a threat to the Saviors."
View an Illustrated Guide to the World of The Walking Dead
The Walking Dead returns Sunday at 9/8c. Get a look ahead at the final episodes of Season 7.
To stay up-to-date on all the latest news, sign up for the weekly Dead Alert newsletter.
Read More