Video
Inside the The Walking Dead Mid-Season Premiere — The Cast and Crew on Rick's Change of Heart Toward New Communities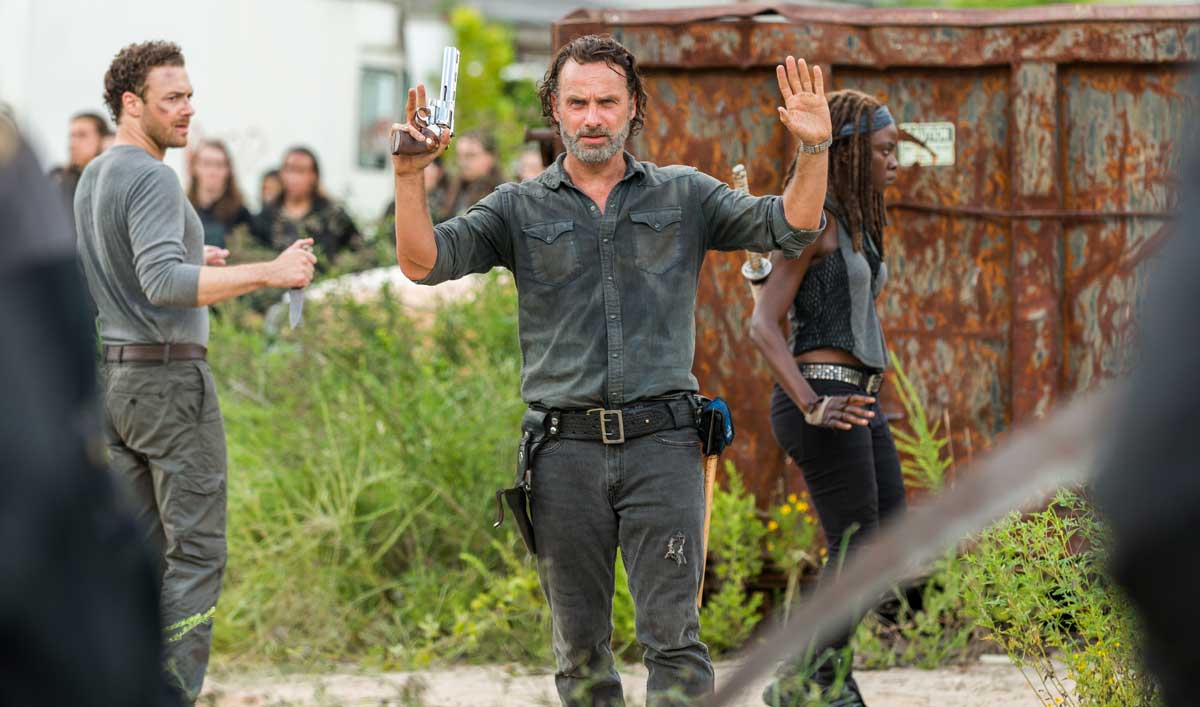 Since the apocalypse began, Rick has learned the hard way to not trust other groups he encounters.
"When you meet anybody outside in the world, it generally spells trouble," says Executive Producer Greg Nicotero.
But, Rick needs all the help he can get to defeat Negan, which is exactly why he smiles when he's surrounded by an unfamiliar — not to mention potentially dangerous — group in the Season 7 Mid-Season Premiere.
In a new behind-the-scenes video, the cast and crew explain this change of heart towards new settlements, plus why it will be no small task to convince King Ezekiel and the Kingdom to also join the fight.
Go Inside the Mid-Season Premiere With the Cast and Creators
"The Saviors have not rode up and come in and pillaged the community the way we've seen in Alexandria and Hilltop," explains Co-Executive Producer Denise Huth, "Ezekiel is very strong and he's very smart."
Without tangible fear of the Saviors, "there's a certain amount of isolation they've had from the events that have occurred," agrees Showrunner Scott M. Gimple.
Click here to watch the full video and see what excites Rick about the new communities. Plus, get the full breakdown on why King Ezekiel is hesitant to stir the pot and join the fight against the Saviors.
The Walking Dead airs Sundays at 9/8c on AMC.
Watch the latest episode now on Xbox One, Apple TV, Roku, AMC mobile apps and amc.com (no login required).
To receive exclusive behind-the-scenes videos for each episode, sign up for the weekly Dead Alert.
Read More