Video
Inside "New Best Friends" — The Cast and Creators on Why Daryl Lies to Protect Carol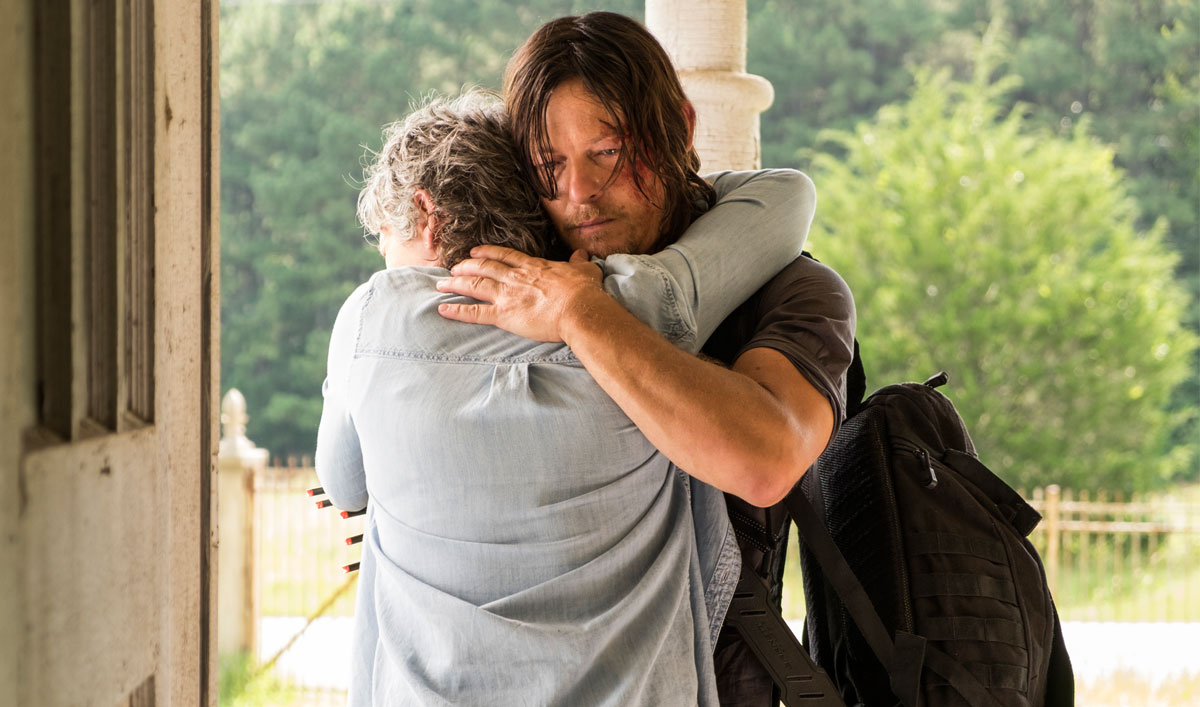 Daryl is itching for a fight.
He's "ready to just blow up everyone. He's ready to just fight anyone," according to Norman Reedus. But there is one cost he's not willing to bare: Carol's safety.
When Daryl learns of Richard's plan to lure the Saviors into open war during The Walking Dead Season 7, Episode 10 "New Best Friends," Daryl will do whatever it takes to stop it when he finds out Carol is the bait.
"There is nothing that will incense Daryl more than putting Carol at risk," explains Executive Producer Gale Anne Hurd.
In a new behind-the-scenes video, the cast and creators explain the significance of Daryl's decision to abort Richard's plan, as well as his long-awaited reunion with Carol.
Go Inside "New Best Friends" With the Cast and Creators
"In this episode, we're starting to see things fraying a bit between people who want to handle the situation one way and other people who want to handle it another way," says Showrunner Scott M. Gimple.
After Daryl forbids Richard from hurting Carol, he finds her and learns her reason for leaving the group.
However, her physical well-being isn't the only way Daryl must shield her. Since Carol is blissfully ignorant of what Negan did to Abraham and Glenn, Daryl has no choice but to "tell her what she needs to hear," Norman Reedus explains. "He lies to her because she's going to want to fight," and that's the last thing Carol wants to do.
Click here to watch the full video and learn more about the different ways Daryl protects Carol. Plus, see how a new group — the Scavengers — provides an opportunity for Rick… so long as he proves himself worthy.
The Walking Dead airs Sundays at 9/8c on AMC.
Watch the latest episode now on Xbox One, Apple TV, Roku, AMC mobile apps and amc.com.
To receive exclusive behind-the-scenes videos for each episode, sign up for the weekly Dead Alert.
Read More