Video
Inside The Walking Dead Season 7, Episode 11 — The Cast and Creators on Why Eugene Is Sucking Up to Negan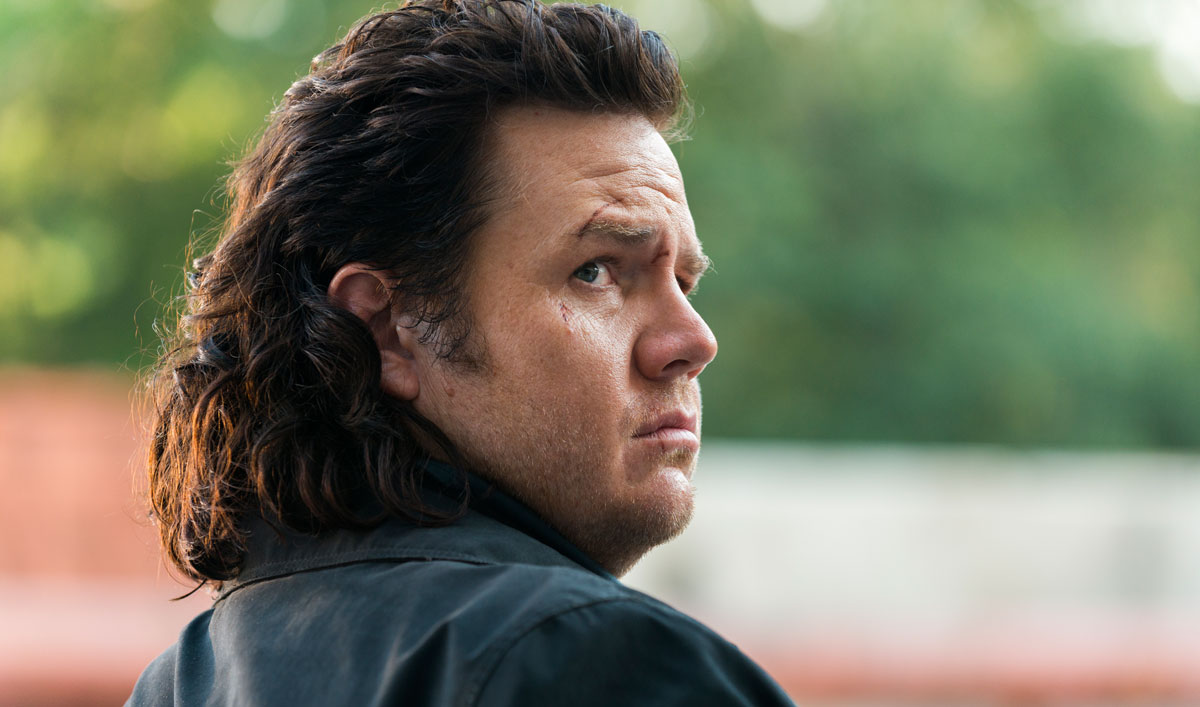 He may have lied to the survivors about being an actual scientist, but there's no doubt that Eugene is, in fact, a smarty pants.
Making bullets from scratch is just one of his valuable skills and when Eugene copped to being able to do so, Negan quickly realized his value.
Now, Eugene's been taken out of Alexandria and brought to the Sanctuary where he's being treated like royalty. In a new behind-the-scenes video, the cast and creators explain how Eugene is adapting to his new home.
Go Inside Season 7, Episode 11 With the Cast and Creators
It doesn't take long before Eugene gets a feel for how things work at the Sanctuary, where the language spoken is "aggression," according to Josh McDermitt.
After Negan praises him for his smarts, it looks like Eugene's starting to fit right in — but is he playing a role or switching sides?
"Eugene fully recognizes that if I can be valuable to this man, I will never have to be scared again," says Co-Executive Producer Denise Huth.
"The thing that Negan can promise him is safety," agrees Showrunner Scott M. Gimple.
Click here to watch the full video and see for yourself how Eugene is adapting to his new surroundings. Plus, learn why Dwight is in big trouble with Negan ever since Daryl went missing.
The Walking Dead airs Sundays at 9/8c on AMC.
Watch the latest episode now on Xbox One, Apple TV, Roku, AMC mobile apps and amc.com.
To receive exclusive behind-the-scenes videos for each episode, sign up for the weekly Dead Alert.
Read More