Press
Danai Gurira, Andrew Lincoln Talk to EW; ComicBook on Negan As Vader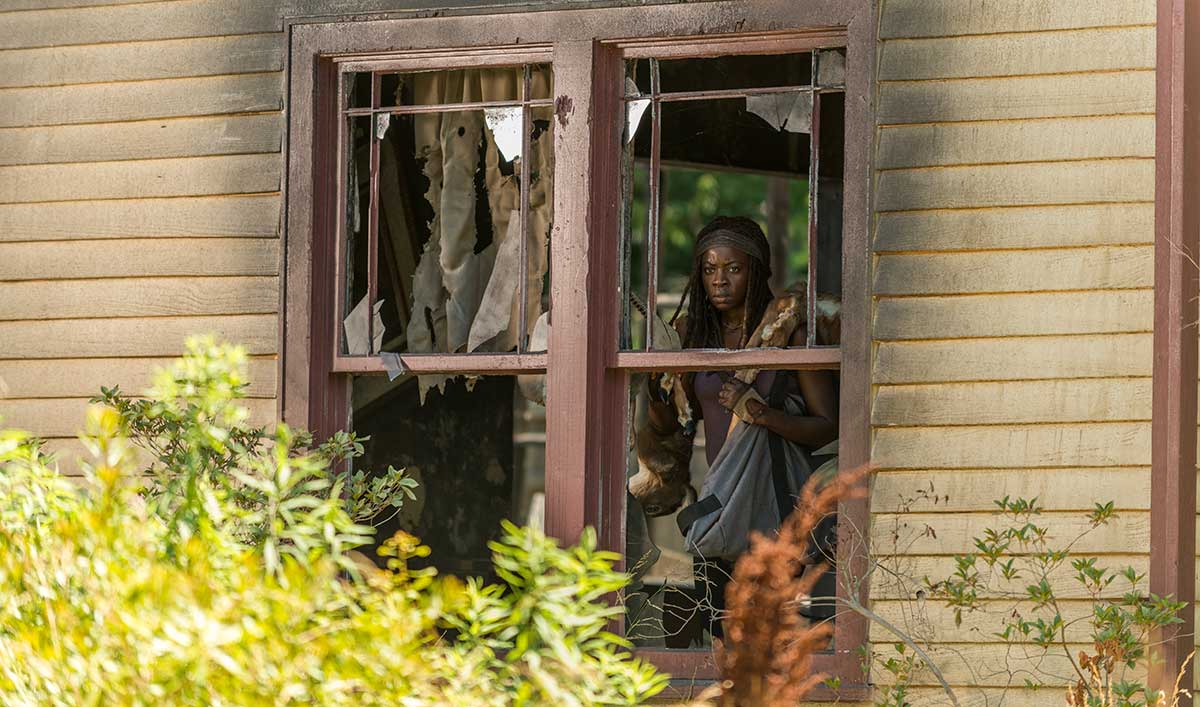 This week, Danai Gurira and Andrew Lincoln talk to Entertainment Weekly, while ComicBook.com posts a photo of Darth Vader as Negan. Plus, Cinema Blend spotlights Tom Luse comparing The Walking Dead to Star Wars. Read on for more:
• Danai Gurira tells Entertainment Weekly about everyone reuniting, how it "was very emotional to reconnect and have that bond and be reunited and stepping into a new time."
• Discussing the show with Entertainment Weekly, Andrew Lincoln says, "I stand by everybody telling this story, particularly the writers and everybody directing it. I think it's a very brave, bold, and also challenging story that we're attempting."
• ComicBook.com notes how Greg Nicotero posted a photo where "Darth Vader is standing in for Negan, backed by an army of Stormtroopers, Lucille in hand, with a couple of Resistance pilots on their knees awaiting his order on who will die."
• Cinema Blend spotlights Tom Luse's comments to amc.com that Season 7's second half is "the Rebel Alliance fighting back against the Empire."
• Greg Nicotero reveals to Entertainment Weekly that the result of the heartbreak and brutality in Season 7's first half "will be seeing a stronger Rick Grimes, a stronger bond, and a more focused and dedicated group."
• ComicBook.com highlights a new photo of Khary Payton as King Ezekiel "with his jungle cat from the set of The Walking Dead."
• "We knew it was only a matter of time before Rick encountered King Ezekiel, and in this new promo for February's return of The Walking Dead, the two leaders come face-to-face for the first time…," ComicBookMovie.com writes.
• Crave checks out "the memes that celebrate and skewer our favorite show about zombies, saintly sheriffs, and bikers wielding barbed wire bats. Here are 14 of the most opinionated — each in their own right a home run."
• Bloody Disgusting reports that Funko's new Mystery Minis line includes The Walking Dead characters "who are unfortunately no longer with us," like Abraham, Glenn, Dale, Shane, Lizzie, Lori and Merle.
• Elizabeth Ludlow says, "I did receive my fair share of negativity for killing Olivia but it was expected. She was an extremely loved character so I had an expectation of negativity when I read the script for that day," ComicBook.com reports.
• Maggie and Glenn feature as one of MoviePilot's tragic TV couples: "With a baby on the way and a pretty happy life ahead of them, Maggie and Glenn said their goodbyes in the most awful way — while Negan bashed Glenn's brain in."
Binge Season 7 now on XBox One, Apple TV, Roku, AMC Mobile Apps and amc.com.
To stay up-to-date on all the latest news about The Walking Dead, sign up for the weekly Dead Alert.
Read More