Video
As Rick Prepares for War, the Cast and Crew Give a Look at the Fight Ahead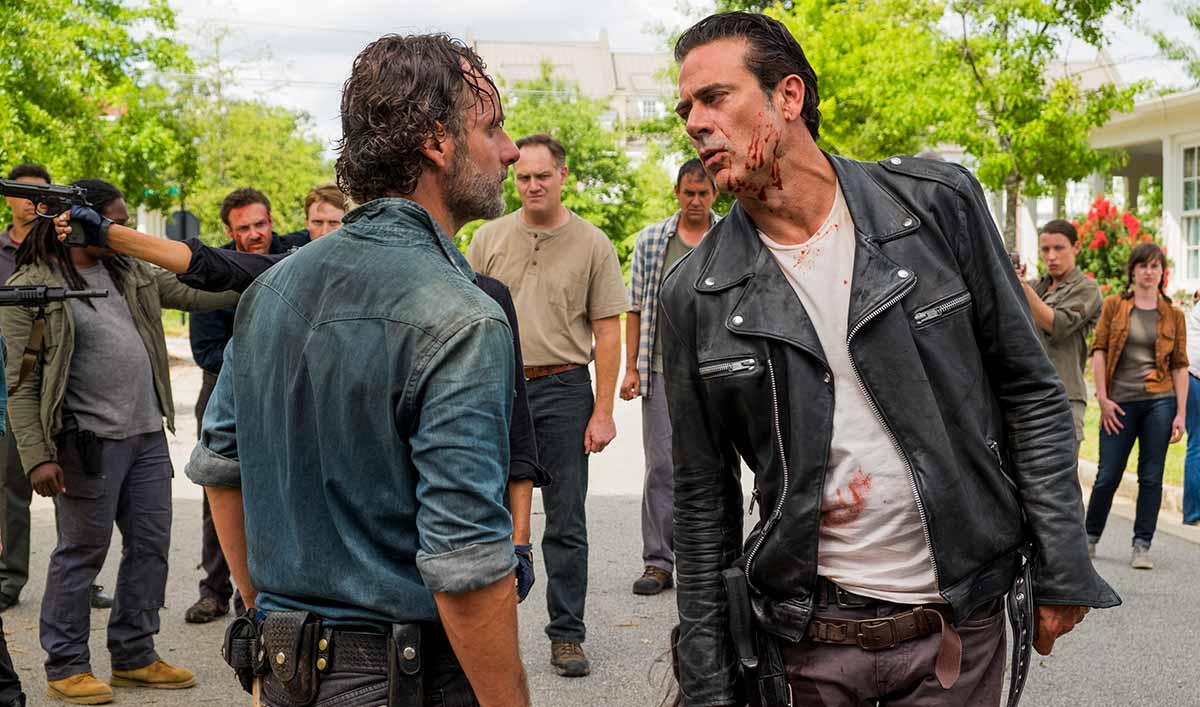 If there's any doubt that Rick is ready to fight back when The Walking Dead returns on Sunday, February 12 at 9/8c, those doubts can now be put to rest.
In a new video looking at what's to come when Season 7 returns, the cast and producers preview what Andrew Lincoln calls "the beginning of the resistance" against Negan.
While the group's first encounter with Negan may have convinced Rick to kneel, Danai Gurira knows that's "not how the group is built, to actually cater to this type of oppressive tyranny."
"They weren't in a place to fight. They are now," adds Showrunner Scott M. Gimple.
Watch a Look Ahead at the Second Half of Season 7
But getting ready for war won't be easy. For starters, even if Rick is poised to rise up and take his world back, "Negan is still there with a big smile on his face, waiting," says Jeffrey Dean Morgan.
There are logistical obstacles as well. "They still don't have the weapons. They don't have the man power," says Executive Producer Gale Anne Hurd, "…but they've got the will."
No matter the difficulties, the fight is here. "We're getting to a breaking point," says Jeffrey Dean Morgan. Click here to watch the full video and get a look at the coming battle.
The Walking Dead returns Sunday, February 12 at 9/8c. Binge Season 7 Now on Xbox One, Apple TV, Roku, AMC Mobile Apps and amc.com

To stay up-to-date on all the latest news about The Walking Dead, sign up for the weekly Dead Alert newsletter.
Read More