Q&A
The Walking Dead Q&A —Tom Luse (Executive Producer)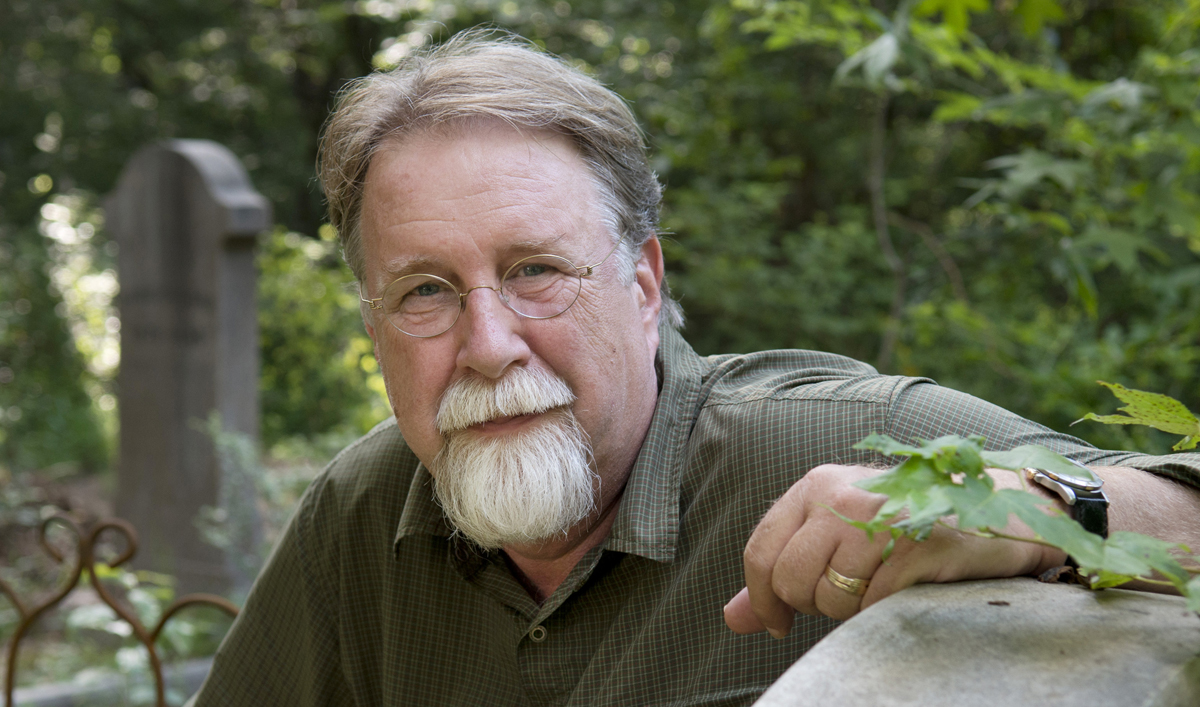 The Walking Dead Executive Producer Tom Luse talks about expanding the apocalyptic world to the Sanctuary and Kingdom, keeping spoilers a secret, and comparing Rick's group to the Rebel Alliance.
Q: This season, fans have seen the full might of Negan and been introduced to King Ezekiel. From a producer's standpoint, what does introducing these huge characters and storylines entail?
A: For this season on The Walking Dead, one of the most exciting things we got to deal with was not just new characters and what they bring to our show, but the worlds around them. For example, for Negan, the Sanctuary is his lair. Scott Gimple, our showrunner, worked with [Production Designer] Grace Walker and I to make sure we created a complete worldview. The Sanctuary is an old factory and we built it from the ground up. We built the entire exterior, an interior world and we put elements in the factory that reflect the way the Saviors live. It's kind of a master and serf relationship where the Saviors are the warriors and then they have workers who basically support their lifestyle. They go out and "protect" the world, but they have workers who take care of everything for them. The workers live on the factory floor and have their own system of currency based on points and then Negan and his group of elites basically live off their labor and see themselves as warrior kings. To create this world on a visual level is incredibly exciting for our artistic team.
The same is true for the Kingdom, which is one of our most exciting sets. We were lucky to find an amazing place that we could convert into the Kingdom and King Ezekiel's domain. We use the comic often as a road map and we were very fortunate that we found a theater that was almost exactly like the theater in the comic. That's actually a practical place that we modified to fit the Kingdom story. This world is much more egalitarian. People work together, they grow their own food and everybody is involved in protecting the Kingdom. These are exciting worlds to create. If you remember, last year, Jesus said there was a whole world out there. It's an exciting time.
Q: After seven seasons with Rick, what was it like to watch him kneel to Negan?
A: For all of us, that was an incredible hard episode. Steven [Yeun] and I go back to the first episode [of the show] and I remember his first day on set very clearly. Michael [Cudlitz] is as good as gold of a person there is. From a personal standpoint, these are huge losses. These are wonderful human beings and friends, and to have them taken away from us on both a story level – because they're great characters to write for – and then lose them personally was really hard. Rick's nature is never to bow, but he knew that if he did not bow, people would continue to be killed until he did. He definitely was doing this not because he thought this was the right thing to do, but because it was the only thing he could do. Negan clearly said and then demonstrated that he would continue to kill everyone, so Rick felt like he had no choice.
Q: Andrew Lincoln has said the end of the Mid-Season Finale was a "let's go to war," rallying cry. Are you excited for the survivors to fight back?
A: No doubt! This is the Rebel Alliance fighting back against the Empire. We all want that coming together of all these great characters, for them to see each other and realize that they as a group are strong because of the love and respect they show to each other. They know what that means and that gives them strength as well. It was a terrific moment. Every cast member was thrilled to do that scene and work together. This show is a hard show to do. We shoot in the heat of Georgia, in rough conditions and we have more bugs per capita than any other place. It's crazy and our cast has always been there for each together.
Q: What does the tagline "Rise Up" mean to you?
A: I think "Rise Up" has a nice grassroots connotation to it. It doesn't just mean get up off the ground. It means all of us have to get up off the ground and work together. The great thing about The Walking Dead is it's not just Rick, it's not just Carol, it's not just Daryl… there are so many strong people in our group. It's the togetherness connotation as much as it is the strength connotation that makes it special.
Q: There were a lot of shocking moments during the first half of Season 7. What's been the hardest part about spoilers?
A: It's hard on our crew and our cast. We pretty much put a blackout on all visitors to the set just so there could be no spoilers for what happens in 701. We know it was killing the audience, but spoilers are called spoilers for a reason. They ruin it for people. We're very family-oriented on the set of The Walking Dead and we encourage people to meet a spouse for lunch and those kinds of things, but we had to forgo all of that this season… Knowing what we knew was a weight to carry and we just couldn't say to anybody who died – and believe me, they asked a lot!
Q: What's been your best memory about production for Season 7 so far?
A: It's been such a huge year. I think the most memorable moment was when we were looking for the Kingdom. We were really struggling and we found a place at Tyler Perry Studios that we thought was pretty good. Tyler himself came and took us around and showed us the theater I described earlier and the rest of the property. It was amazingly and frighteningly wonderful. It was frightening because it was such a dream, how perfect this place was. The theater was exactly like the comic. The grounds were a perfect canvas. The whole thing was great and Tyler was such a pleasure to work with. It was just one of those wonderful things that happen in the film industry where all the stars align to perfection. The Kingdom was created in a day. For all of us, that was a pretty amazing thing.
Q: We know you can't say much, but what else can fans look forward to come February?
A: The last half of Season 7 has a lot of excitement. We continue to explore new worlds and there are some surprises. There is strength that our group finds in surprising places and I think that's pretty amazing.
Read an interview with Denise Huth, Co-Executive Producer.
Watch full episodes of The Walking Dead on Xbox One, Apple TV, Roku, AMC mobile apps and amc.com
To get more exclusive interviews with the cast, sign up for the weekly Dead Alert newsletter.
Read More