Behind the Scenes
The Comic Origins of the New Characters and Worlds in The Walking Dead Season 7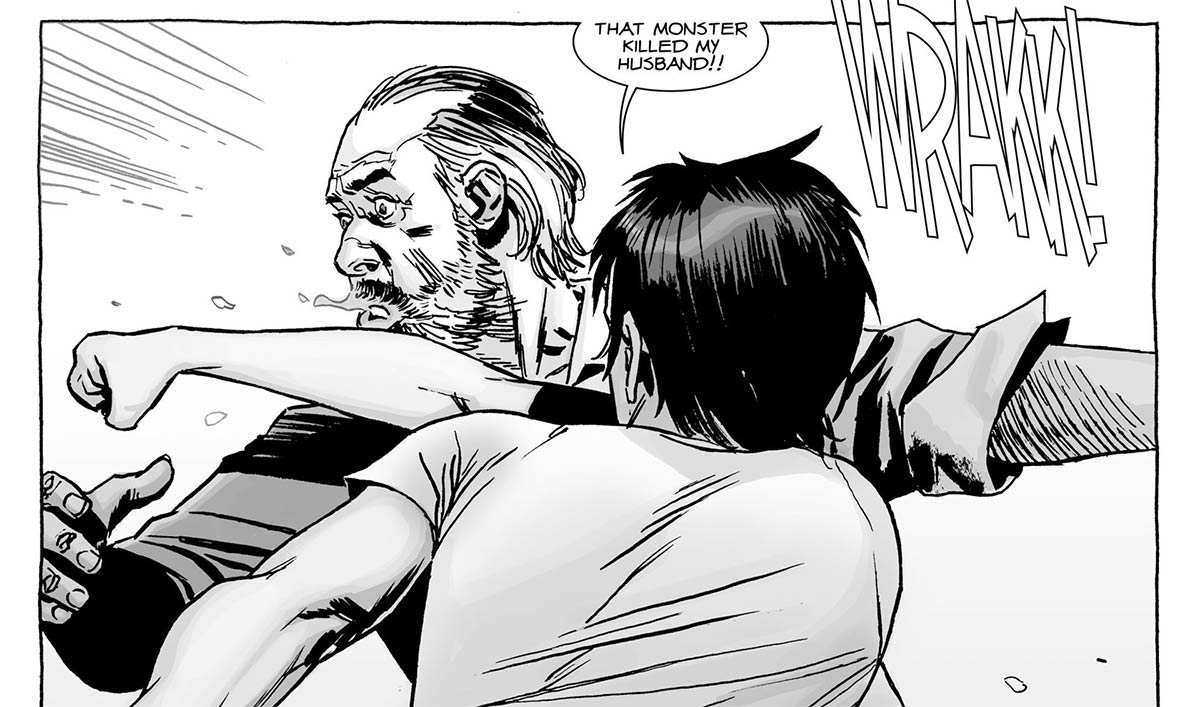 The producers of The Walking Dead manage to stay true to Robert Kirkman's comic while adding twists, characters and worlds of their own to keep fans of the comics guessing. Never has this been more true than in Season 7.
Those who aren't devotees of the inked version of The Walking Dead may have missed the comic origins of some of Season 7's most shocking moments and compelling new characters and locales. Take a look below at how the new world of Season 7 mirrors that of the comic…
Binge Season 7 now on Xbox One, Apple TV, Roku, AMC Mobile Apps and amc.com.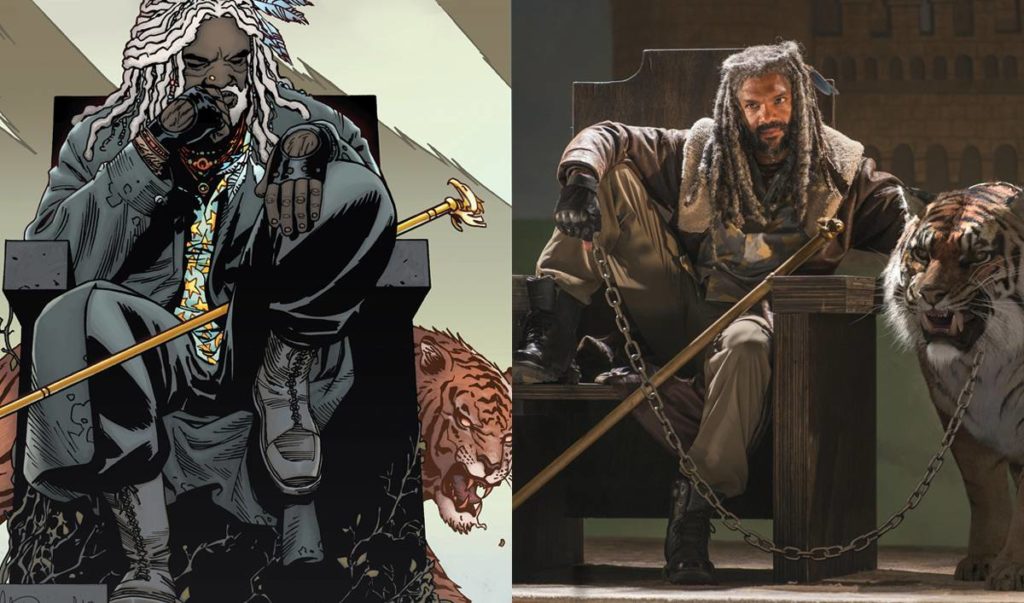 1. An Audience With Ezekiel
Ezekiel's dramatic introduction is pulled straight off the page. He sits in his throne, tiger at his side, ruling the Kingdom. The show stays true to Shiva's backstory as a zoo tiger who formed a close bond with Ezekiel when he saved her life.
WATCH: The Four Month-Long Process of Making Shiva.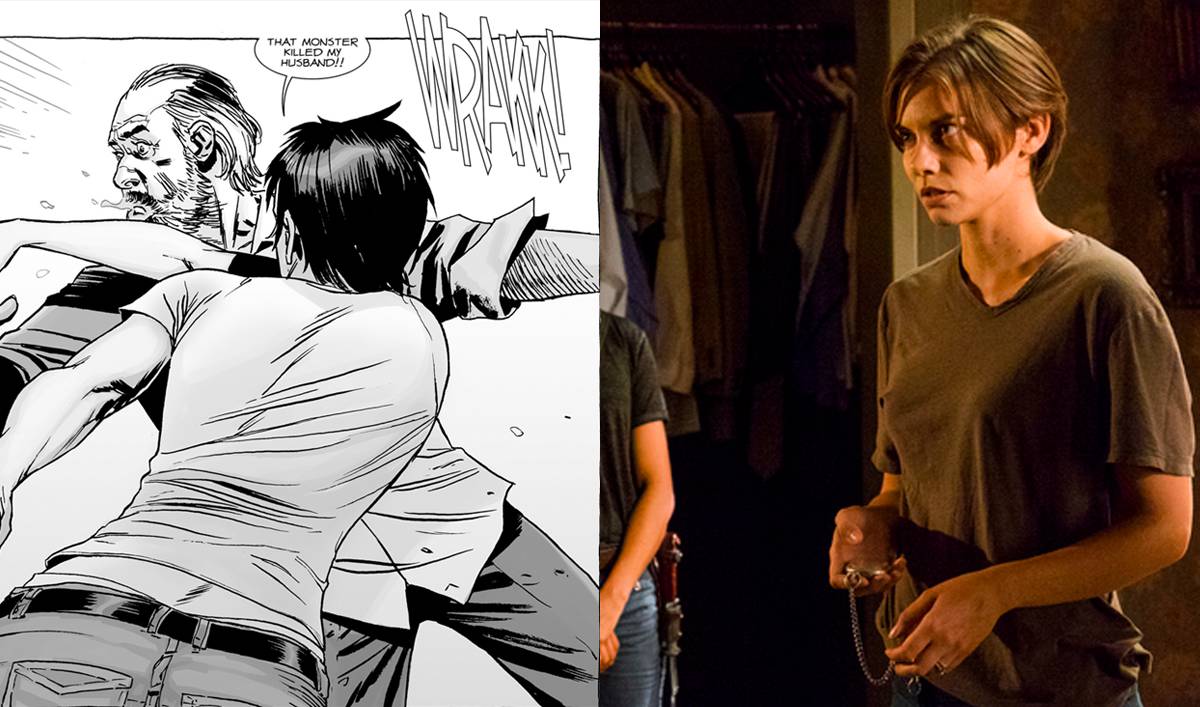 2. Maggie Turns Hilltop Upside Down 
Maggie slugging Gregory remains one of the most satisfying moments from Season 7 and it happened both on the page and the screen. While her motivations vary — in the comic he says Negan is reasonable, in the show he steals Glenn's watch — you can't blame her in either case.
WATCH: Maggie Shows Gregory Who's Boss.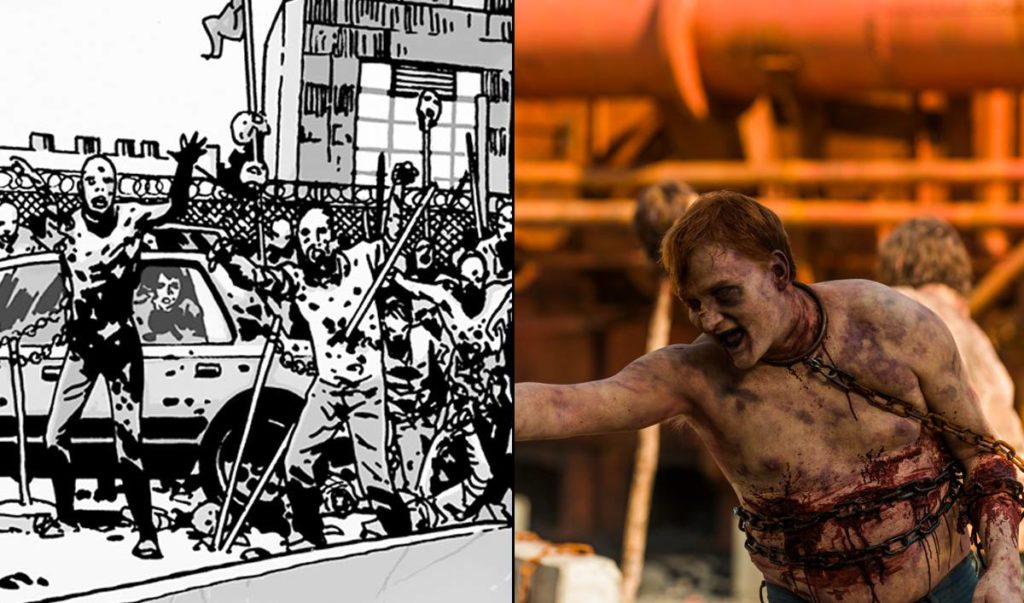 3. The Sanctuary's Walker Fence
The vision for the Sanctuary's undead barricade came straight from the comics, complete with impaled heads and a horde of chained walkers. The dead ingeniously serve to deter enemies from attacking the Sanctuary by limiting the entrances, while also masking the fortress from walkers.
WATCH: Get an Up-Close Look at the Sanctuary.
To stay up-to-date on all the latest news about The Walking Dead, sign up for the weekly Dead Alert newsletter.
Read More