Behind the Scenes
The Comic Origins of Negan in The Walking Dead Season 7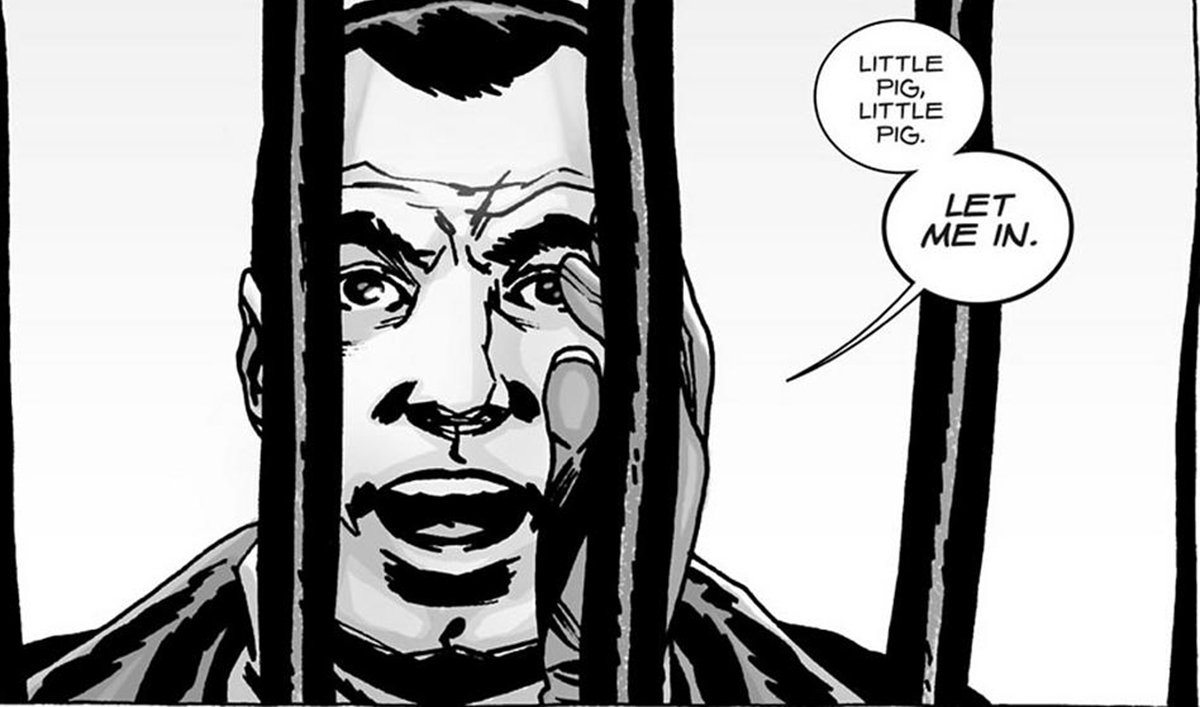 Robert Kirkman's comic has introduced its fair share of terrifying villains to The Walking Dead, but none quite like Negan. The show's seventh season introduced us to Negan's world, and the show's creators wanted to honor The Walking Dead's loyal fan base by paying careful tribute to the source material.
If you haven't read the comics, you may have missed the graphic origins of some of Season 7's most iconic moments. Take a look below at how the show brought Negan to life…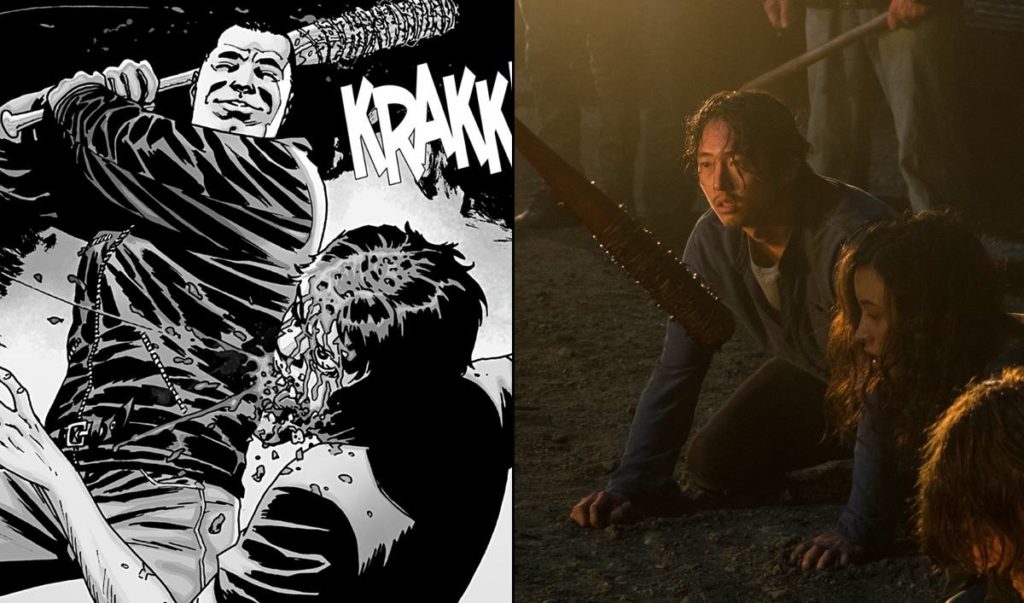 1. Negan Comes Out Swinging
In the comics, Glenn also falls victim to Negan's batting practice. On the page, Negan initially declines killing Glenn under the guise of not wanting to seem racist, so he defers to his signature selection method of "eeny, meeny, miny, moe" and his bat, Lucille, lands on Glenn after all. The show added the shocking blow of Abraham's death, whose comic book death was given to Denise on the show. However, one similarity in both universes is Negan's poor comedic timing with his "Lucille is thirsty. She's a vampire bat" line.
WATCH: Go Inside Negan's Twisted Game With Jeffrey Dean Morgan.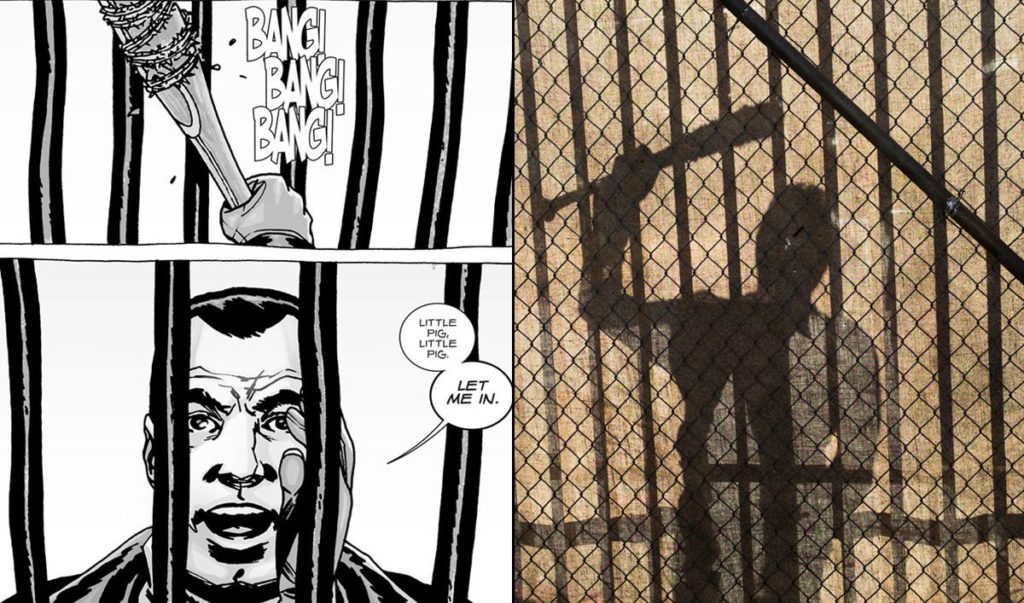 2. Negan at the Gates
Negan's entrance to Alexandria is a loving homage to Kirkman's comic, complete with three ominous knocks against the gate with Lucille. Negan's call of "Little pig, little pig. Let me in," is taken straight from the page and shows that, indeed, a big, bad wolf has arrived.
WATCH: Go Inside Negan's Visit to Alexandria With Jeffrey Dean Morgan.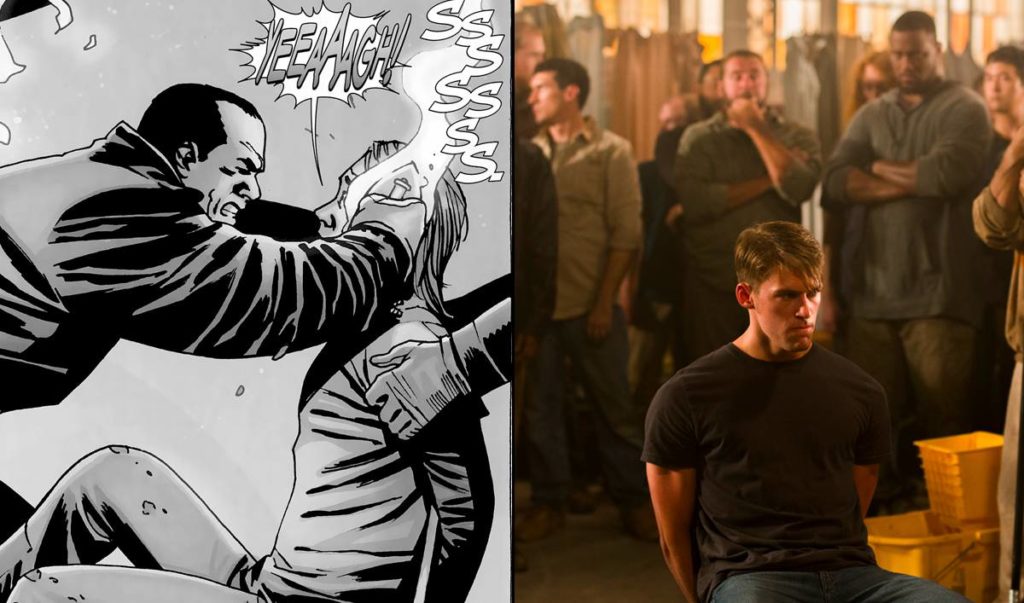 3. Negan Does Some Ironing
The show demonstrates its dedication to detail by illustrating exactly what happens when you don't follow the laws of the Sanctuary. After Mark, a Savior, shirked his work duties to be with Amber, one of Negan's wives, Negan burns Mark's face with a searing iron. As Carl and the Saviors watch, there's a clear lesson to be learned: Don't mess with Negan — or his girl.
WATCH: Go Behind the Scenes to See How the Crew Made the Hot Iron Scene Extra Excruciating.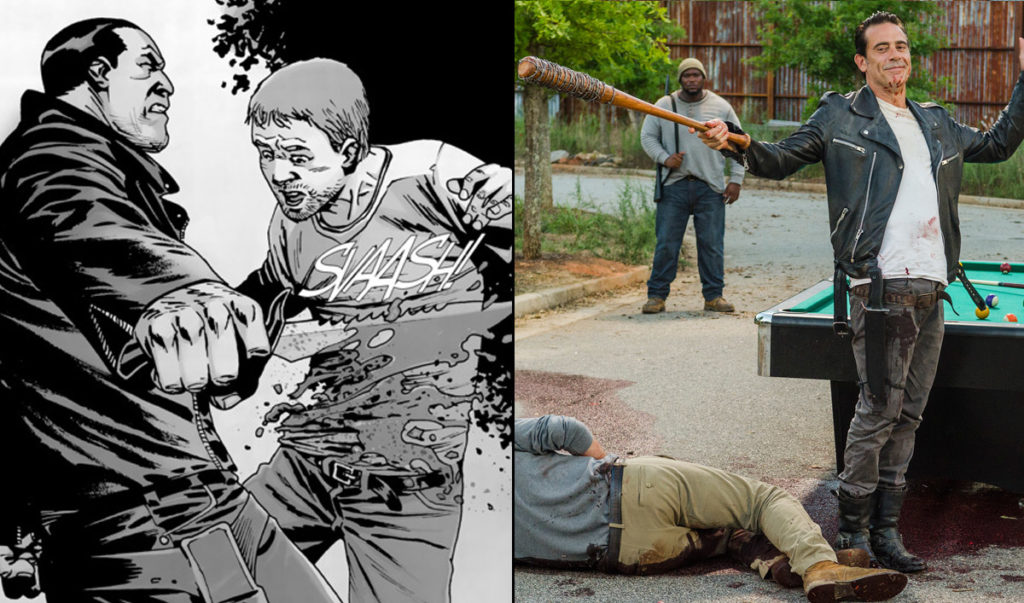 4. Spencer Nominates Himself to Be the New Leader of Alexandria
"You did have guts. I've never been so wrong before in my life," reads Negan's speech bubble, as he disembowels Spencer on the streets of Alexandria. The scene, ripped straight from the comics, preserves the surprising violence Negan is known for.
WATCH: Go Inside Spencer's Grab for Power With Jeffrey Dean Morgan.
Binge Season 7 now on Apple TV, Roku, AMC Mobile Apps and amc.com.
To stay up-to-date on all the latest news about The Walking Dead, sign up for the weekly Dead Alert newsletter.
Read More