Press
NY Times on Memorable Mid-Season Finale; Vogue "Spoils" Season 7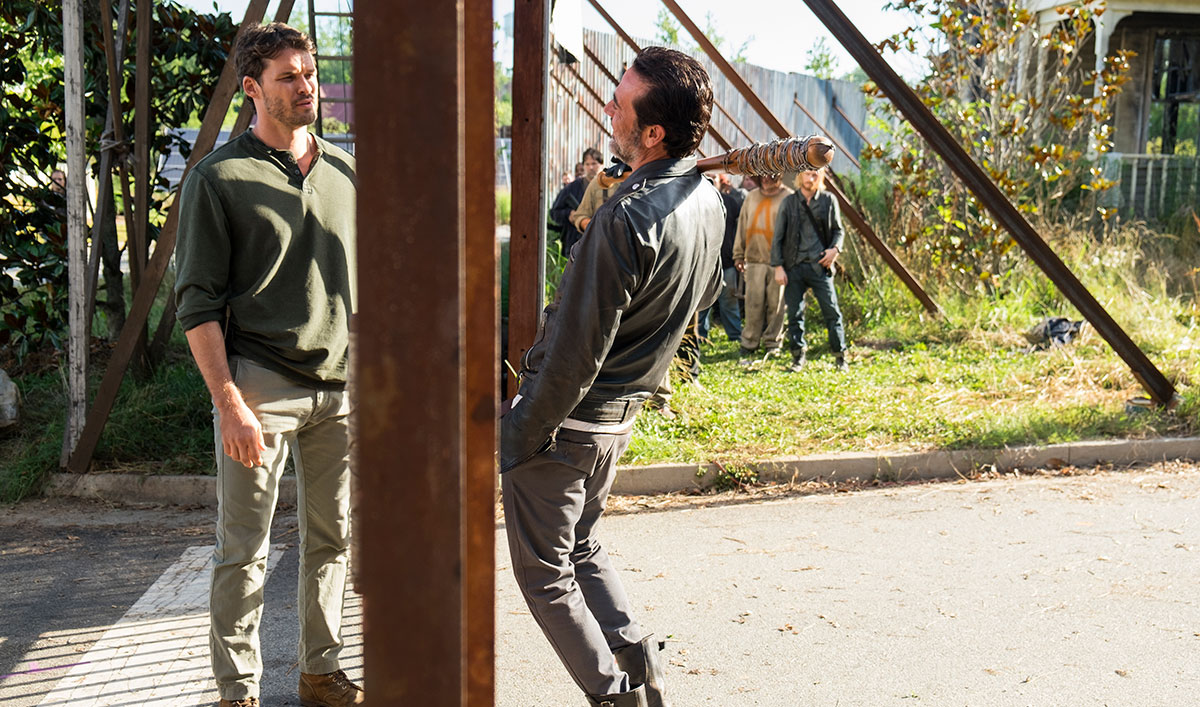 This week, The New York Times calls the Mid-season Finale one of the year's most memorable TV episodes, while Vogue spoils Season 7 (so far). Plus, ComicBook.com lists the show's five best moments in 2016. Read on for more:
• The New York Times list of the year's most memorable TV episodes says one way of looking at the Season 7 premiere is that it "gave the most realistic, uncompromising rendering in the show's seven years of how people would actually think and behave in a zombie apocalypse."
• Vogue spills the major spoilers of 2016, including how "Negan killed Glenn and Abraham with a mean-looking barbed-wire bat named Lucille" in the Season 7 premiere.
• ComicBook.com checks out The Walking Dead's "most astonishing, heartbreaking, and terrifying moments" in 2016.
• According to The New York Times, The Walking Dead is "most popular in rural areas, particularly southern Texas and eastern Kentucky."
• Screener chooses the year's most epic TV moments, including Negan's introduction in "Last Day on Earth": "When he arrived it took almost no time at all — if you forgive the break between seasons — before he killed two beloved faces, ushering in a new era of The Walking Dead."
• ComicBook.com spotlights a Reddit user who calculated each character's kill count, revealing "who the most deadly character in Season 7 has been."
• Speaking with Blastr, Chad L. Coleman describes Tyreese as "an everyday man, and there's no superhero-ness to him. He's very human and that humanity sits up front…"
• ComicBook.com features a video that sets Negan's best lines to "a laugh track. You know, for that nice, warm, sitcom feel."
To stay up-to-date on all the latest news about The Walking Dead, sign up for the weekly Dead Alert newsletter.
Read More