Photos
First-Look Photos From the Second Half of Season 7 Show the Early Stages of the Fight Against Negan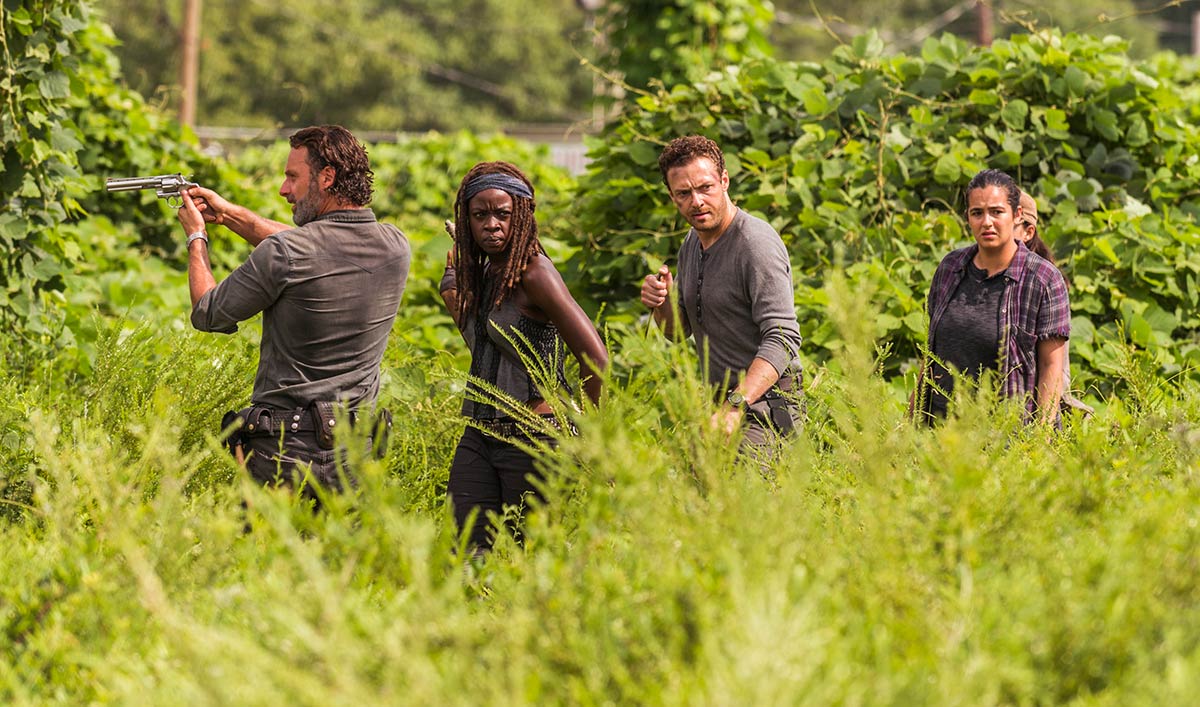 Today AMC released first-look photos from the second half of The Walking Dead Season 7. The new photos give a hint at what happens now that Rick has promised to rise up and fight back against Negan. Check out the new photos here.
The first half of Season 7 saw the survivors broken by Negan, forced to fall under his will and brutally convinced to live under his rules. The second half of the season will focus on preparing for war and gathering supplies and numbers to take Negan down once and for all.
Click here to watch the first half of Season 7.
Rick's group will find out yet again that the world isn't what they thought it was. It's much bigger than anything they've seen so far. While they have a singular purpose — to defeat Negan — it won't come easy. More importantly, victory will require more than Alexandria. They need the numbers of the Kingdom and the Hilltop, but, similar to how Rick felt, Ezekiel and Gregory do not want bloodshed. To convince them otherwise will take more than speeches. The lengths Rick and the group will have to go to in order to find weapons, food and new fighters is nothing short of remarkable.
The group will encounter new survivors in incredible places and treachery from people they trust. Rick is confident as he will see his group and many others band together with the common goal of taking down Negan. But no amount of planning will prepare the group for all-out war with Negan and his army.
Click here to see all the photos and get your first look at the battle to defeat the Saviors.
Binge Season 7 now on Apple TV, Roku, AMC Mobile Apps and amc.com.
To stay up-to-date on all the latest news about The Walking Dead, sign up for the weekly Dead Alert newsletter.
Read More