Press
Andrew Lincoln Talks Season 7 With EW; TVLine Features New Photo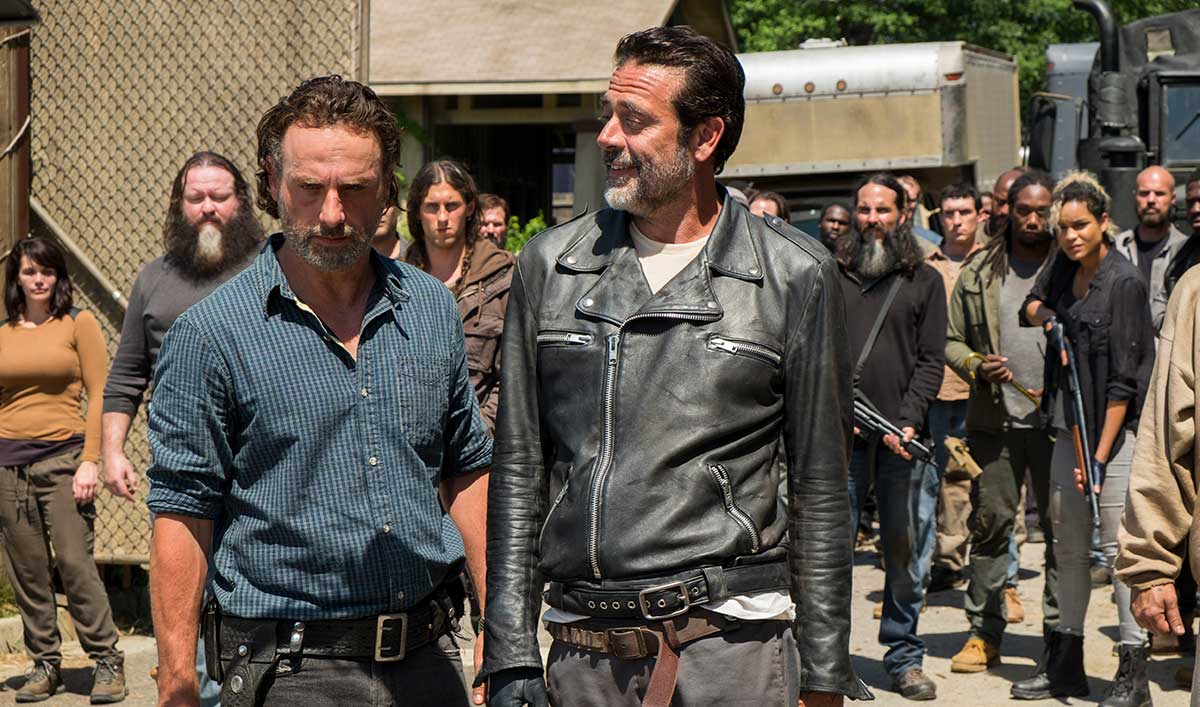 This week, Andrew Lincoln discusses Season 7 with Entertainment Weekly, while TVLine features a new photo. Plus, PaleyFest will open with a The Walking Dead panel. Read on for more:
• Andrew Lincoln, discussing the rest of Season 7 with Entertainment Weekly, reveals, "It's probably the opposite of what you just witnessed. Certainly from Rick's point of view. You see a man in action again with some of the members of his closest family."
• An exclusive Season 7 photo at TVLine displays that "what our heroes are likely to find even more difficult than defeating the formidable Saviors will be convincing the most lily-livered of their potential allies — in other words, Gregory — to march into battle alongside them."
• TVLine reports that PaleyFest "kicks off in bloody good fashion with AMC's zombie hit The Walking Dead" on Mar. 17.
• ComicBook.com reports on the release of 14 new Season 7 photos, which "don't show any of the characters at all. They strictly focus on random objects, places, and walkers that will fit into the new episodes." Vanity Fair decides, "Let's take a look at the most revealing selection in an attempt to figure out what it all means."
• Paste says the show's title sequence is one of the all-time best: "Set to composer Bear McCready's haunting Southern-inspired string score, everything decays—even The Walking Dead's main logo, which has steadily become more worn and faded with each passing season."
• One of 2016's best TV episodes was "The Well," according to Blastr, because it "was a character piece that was thoughtful, funny and flat out interesting. There was hope in the heart of this narrative and it reminded the audience about what really keeps us coming back for more — the characters and their journeys."
• Bloody Disgusting spotlights a new Aaron action figure from McFarlane Toys: "The figure, featuring a digital scan of Ross Marquand, comes with a listening device with headphones, a Remington Model Seven Compact Rifle, a license plate, and a pistol."
• Noting that "there's a lot of great music on AMC's The Walking Dead," Mic isolates what it considers the five best songs used in the show.
To stay up-to-date on all the latest news about The Walking Dead, sign up for the weekly Dead Alert newsletter.
Read More