Games, Polls & Quizzes
The Walking Dead: No Man's Land Now Features an Exclusive Character Designed by Talking Dead Host Chris Hardwick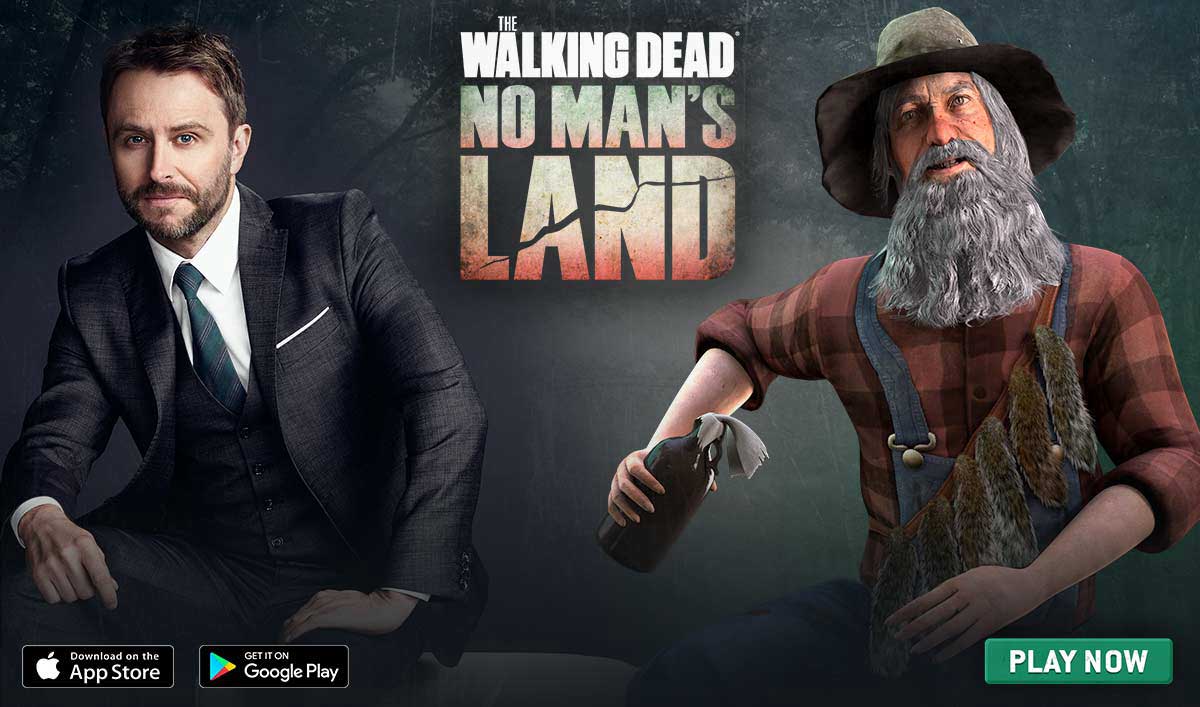 There's a new survivor on the block in The Walking Dead: No Man's Land and he comes to you directly from the mind of Talking Dead's Chris Hardwick. The character, Rufus, is available worldwide free of charge for a limited time.
Rufus, inspired by Hardwick's great-grandfather, is a solitary man who lives alone in the mountains. Rufus gets excited every time he gets new visitors to his mountain farm — too bad that most of them are dead. Rufus also has a moonshine distillery in his mountain cabin, and jars of moonshine make a handy bottle bomb to greet his walker visitors.
Download The Walking Dead: No Man's Land
"The Hardwick family tree has a long line of Tennessee hillbillies. They're an indispensable member of any apocalypse party; crafty and resourceful. They know how to live off the land and don't take any shit! Working with Next Games to bring a more offbeat character to The Walking Dead game was an absolute dream, and in the process I got to give a tip of the straw hat to my great-grandfather, Rufus Ellison Hardwick, who used the washer and dryer my grandparents had given him as a moonshine still (100% true)," says Chris Hardwick.
Throughout The Walking Dead Season 7, fans of the show will be able to unlock exclusive weekly levels in the official mobile game featuring scenarios drawn directly from the most recent episode. New content unlocks on Mondays at 9AM ET.
Click here to download The Walking Dead: No Man's Land and play as Rufus.
The Walking Dead Mid-Season Finale airs Sunday at 9/8c on AMC. Watch the latest episode now on Apple TV, Roku, AMC mobile apps and amc.com.
To stay up-to-date on all the latest news about The Walking Dead, sign up for the weekly Dead Alert newsletter.
Read More