Video
Making of "Swear" — See How the Cast and Crew Brought the Sand Walkers to Life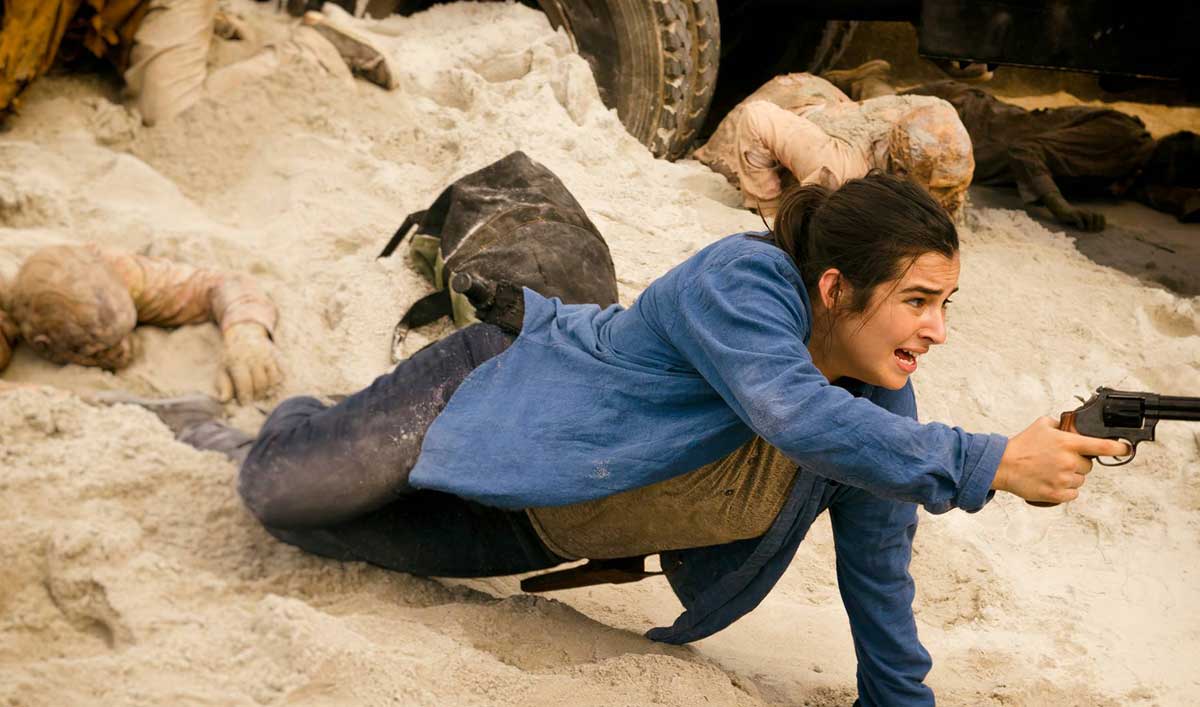 Greg Nicotero and the special effects team always have something up their sleeves when it comes to reinventing the walker.
In a new video on the making of Episode 6, the cast and crew detail the grueling physical work that went into creating the sand pit walkers and Tara's fall from the bridge.
Go Behind the Scenes of "Swear" With the Cast and Crew
Though the mountain of sand was digitally enhanced to look even bigger on the screen, rolling around on set was no easy feat. "The sand is a complete nightmare. It's in every crevice," Alanna Masterson (Tara) admits.
As for the actors who brought the sand walkers to life, Stunt Coordinator Monty Simons explains it was "an extensive hiring process" since the actors had to be comfortable breathing through a tube and dealing with the unbearable heat while buried.
The crew also wanted to capture Tara's expression as she's thrown off the bridge by the walkers, and that required not using a stunt woman so that Masterson herself could fall off a recreated portion of the bridge. "I think I sold it!" Masterson says.
Click here to watch the full video and learn how Episode 6 came to life.
The Walking Dead airs Sundays at 9/8c on AMC. Watch the latest episode now on Apple TV, Roku, AMC mobile apps and amc.com.
To receive exclusive videos on the making of each episode, sign up for the weekly Dead Alert newsletter.
Read More