Video
Inside "Hearts Still Beating" — Andrew Lincoln and Danai Gurira on the Survivors' Rallying Cry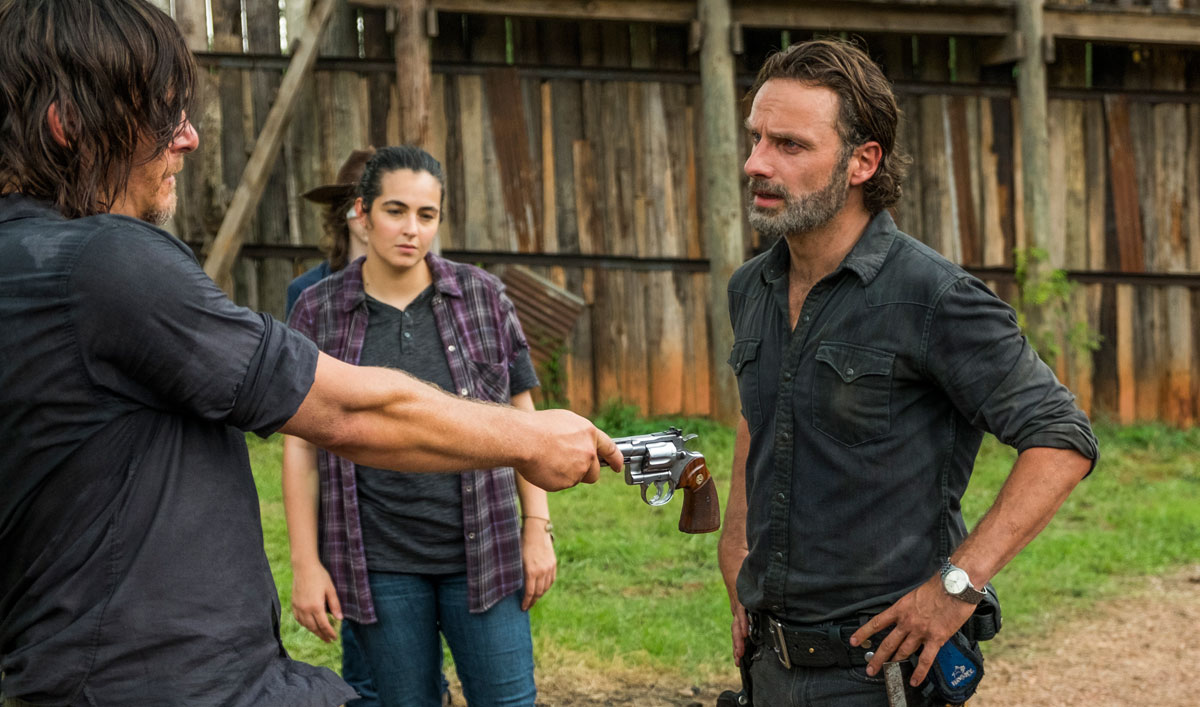 Rick has tried his hardest to play by Negan's rules, even when it means risking his own life.
He's done so, as Andrew Lincoln puts it in a new behind-the-scenes video, "in spite of some of his closest and most beloved family members disagreeing with what he's doing."
Go Inside "Hearts Still Beating" With the Cast and Creators
"For him to just keep doing this because lives will be lost shows an enormous amount of strength of character," explains Lincoln.
But that's over, according to Lincoln and Danai Gurira.  Though Rick has been playing fair, Negan keeps spilling blood.
When Rick and Michonne reconcile in the basement cell, "that's the call to arms," Gurira says. "It's also a rallying…" adds Andrew Lincoln, "…Let's go to war!"
Click here to watch the full video and get the full breakdown of a major pivot in the fight against Negan.
The Walking Dead returns Sunday, February 12, at 9/8c on AMC. Watch the latest episode now on Apple TV, Roku, AMC mobile apps and amc.com.
To receive exclusive behind-the-scenes videos for each episode, sign up for The Walking Dead newsletter.
Read More