Press
Dead Wins EW Midseason Finale Award; TV Guide on Dead's Best Crying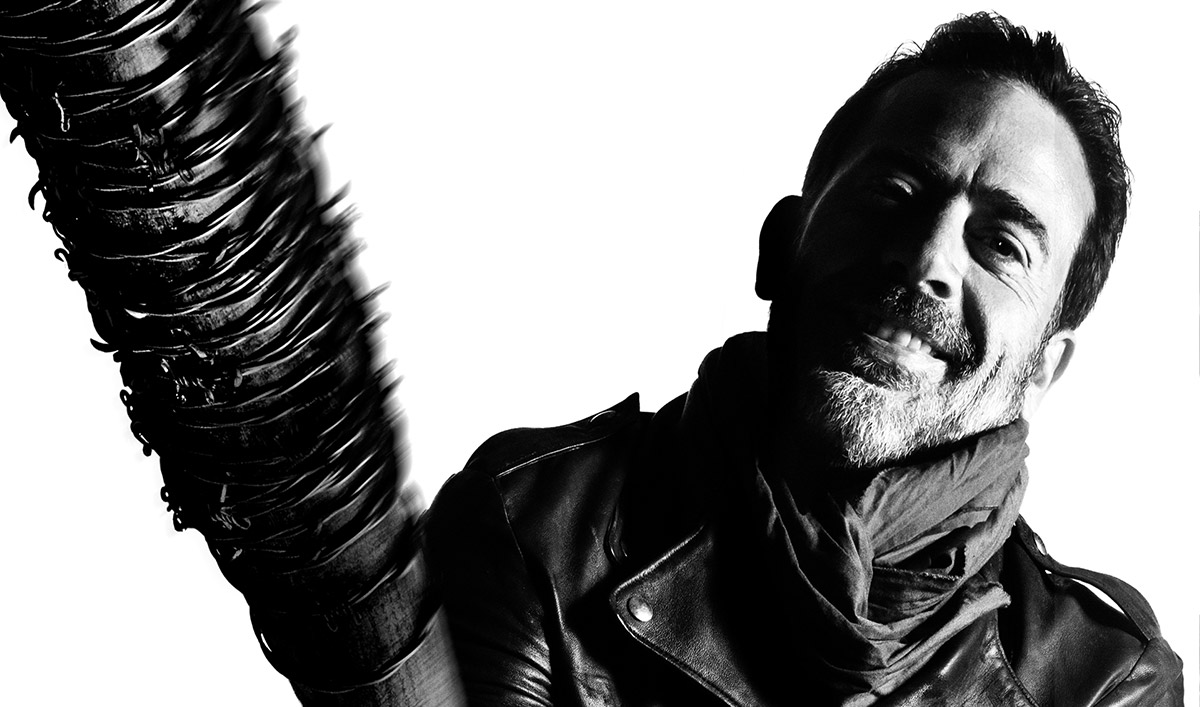 This week, The Walking Dead wins one of Entertainment Weekly's midseason finale awards, while TV Guide checks out the show's best crying. Plus, Andrew Lincoln talks to EW about Rick's arc. Read on for more:
• Entertainment Weekly gives The Walking Dead a midseason finale award for Best Hug: "Few bromances have stood the test of time and zombies quite like that between Rick and Daryl, so their reunion following a full half-season apart in these trying Negan times was a heartwarming weeper."
• "We've seen so many people cry on this show that we can say with certainty who's best at it. This isn't a ranked list, but there is a No. 1. Character and performance have each been taken into account," TV Guide says of The Walking Dead's best weeper.
• Talking to Entertainment Weekly about Rick's Season 7 arc, Andrew Lincoln previews, "To have unity, just the beginnings of the flame being ignited again, was enough to get me excited for the back eight."
• TVLine's best TV quotes this year includes Glenn "using his last breath to reassure his wife" by saying, "Maggie, I'll find you."
• Another of TVLine's best quotes includes Maggie admonishing Gregory by saying, "This is our home now, so you'll learn to start to call me by my name. Not Marsha, not dear, not honey — Maggie. Maggie Rhee."
• The Hollywood Reporter ranks The Walking Dead's finales, "from the very first year's CDC explosion all the way through the midseason seven finale."
• TV Guide presents every single death this year, calculating that "one hundred and seventy-four walkers and 52 humans died during the 16 episodes of The Walking Dead that aired in 2016. That's an average body count of slightly over 14 per episode."
• ComicBook.com has more death, spotlighting a video of "every person who has bit the dust between Season 1 and 6."
• Rick and Michonne win Yahoo TV's award for Best New Couple, commenting, "Fans may not have seen 'Richonne' coming, but it made so much sense once it did."
• Screener names the TV couples that finally got together in 2016, including Michonne and Rick: "They've always had an easy partnership and a fierce protective love for one another — and they would both happily die for Carl (Chandler Riggs) — making them an easy couple to ship."
• Jeffrey Dean Morgan also wins Yahoo TV's award for Best Scene-Stealer because, as Negan, "he takes innocuous things like whistling, nursery rhymes, and corny phrases like 'easy peasy lemon squeezy' and supercharges them with fear, intimidation, and viciousness."
• Mashable calls Negan killing Glenn one of the year's most devastating TV moments because "nothing could've prepared us TV viewers for the visceral shock of Glenn's brutal murder at the hands of Negan, just moments after the villain had dispatched another fan-favorite character, Abraham."
• Screener concurs, calling Glenn and Abraham's deaths the two biggest of the year because "no matter how visceral and rage-inducing, these murders move The Walking Dead story into whole new emotional and ethical territory."
• The Independent talks Season 7, saying it "could be argued that the writers have boldly deployed a tactic no TV show has done before (to such a degree, anyway): knowing its strength lies in the group's union, they've ripped them apart in a bid to make their eventual reunion more crucial."
• The Hollywood Reporter presents a "highlight reel from the finale, broken down into its seven biggest moments."
• Joshua Hoover talks to ComicBook.com about how Negan will react to Fat Joey's death: "He's definitely gonna be upset. He might be vengeful. I don't know all that happens but I know that he has some few choice words to say about it."
• ComicBook.com checks out "a few of the bigger Easter Eggs and references packed into The Walking Dead's seventh season."
• Uproxx rounds up the best The Walking Dead memes, which "allow us to not think of the show in dire terms or only remember those rough moments. With those memes, we can look back and maybe smile and laugh at some of the best."
• Undead Walking interviews Peter Zimmerman, who says, "I would say that Eduardo and Kal could both take out some walkers if we had to. I'm not sure about a herd though, unless Eduardo had to defend Maggie, and then maybe he would find some super powers."
• TVWise reports that the second half of Season 7 will start airing in the U.K. on FOX UK on Feb. 13.
To stay up-to-date on all the latest news about The Walking Dead, sign up for the weekly Dead Alert newsletter.
Read More