Video
Will Rick Let Negan Wreak Havoc on Alexandria? Watch "Service" to Find Out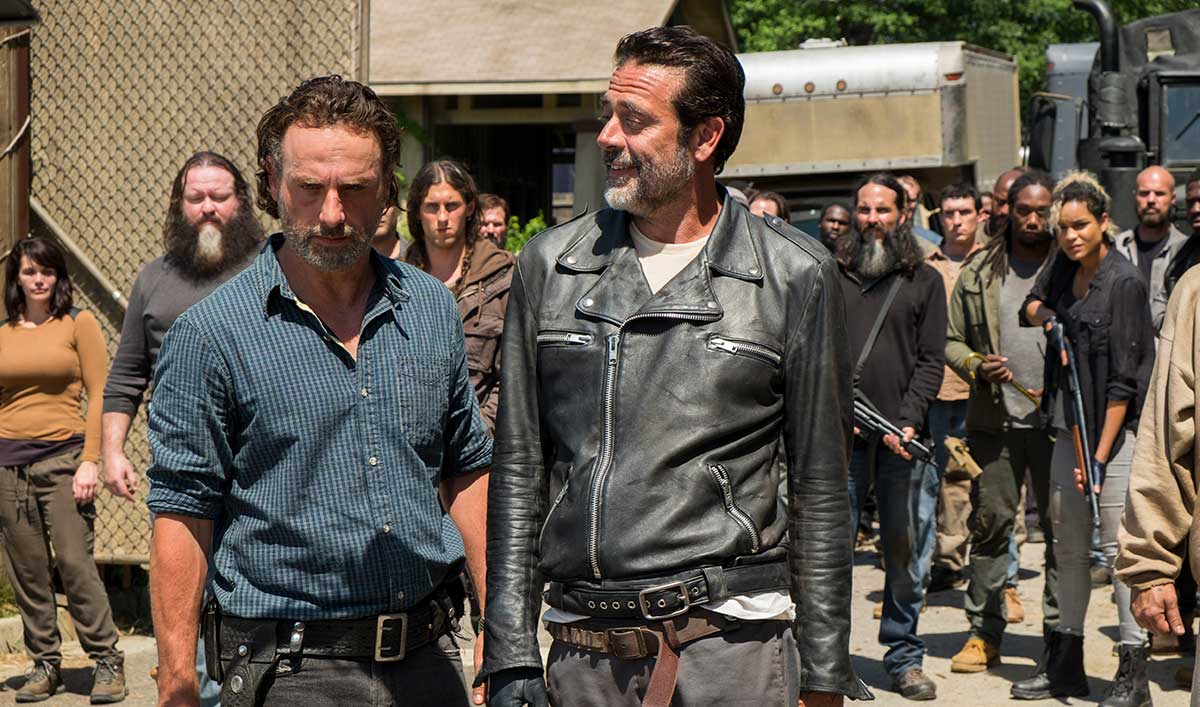 Negan has promised the survivors he'd come to Alexandria to collect his tribute. Rick, in turn, made Negan a promise of his own: "Not today, not tomorrow. But I'm gonna kill you."
The day of reckoning is here in a special 90-minute episode of The Walking Dead as Rick and Negan come face-to-face for the first time since the murders of Glenn and Abraham.
This time Rick and Negan meet in Alexandria, not the middle of the woods. But with Negan, there's no such thing as a home field advantage. See if Negan and his Saviors turn Alexandria upside down and who comes out the winner of Rick and Negan's latest showdown in Season 7, Episode 4 "Service."
Click here to watch the latest episode now on Apple TV, Roku, AMC mobile apps and amc.com.
The Walking Dead airs Sundays at 9/8c on AMC. Watch a sneak peek of Sunday's all-new episode.
To receive full episodes of The Walking Dead, sign up for the weekly Dead Alert newsletter.
Read More