Video
Talked About Scene From "Service" — Will Michonne Follow Negan's Rules?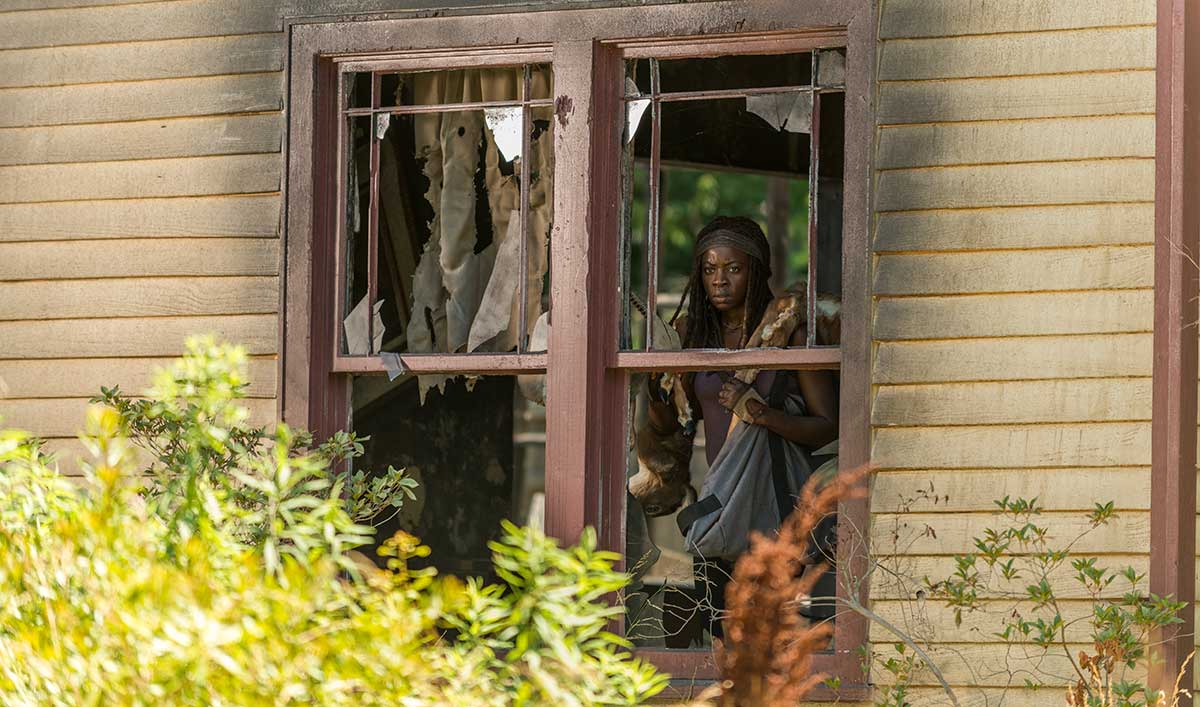 Negan might have ordered all of Alexandria to turn over their guns, but Michonne has never been one to follow orders.
In Season 7, Episode 4, "Service,"  Rick pleads with Michonne to surrender her gun to Negan — the same rifle she's been using to practice her shot — but it won't happen without some push back. Rick needs everyone on-board with living under Negan's rule, even Michonne.
Watch the Talked About Scene From "Service"
Ignoring Negan doesn't come without consequences, though, and Rick knows it. "If you keep it and they find it, someone dies," Rick begs Michonne.
Michonne returning the rifle might signal an understanding of how things run in Negan's world. Or she can make a stand against the Saviors…
Click here to watch the full scene and see Michonne's choice for yourself.
The Walking Dead airs Sundays at 9/8c on AMC. Watch the latest episode now on Apple TV, Roku, AMC mobile apps and amc.com.
To receive talked about scenes for each episode and more exclusive videos each week, sign up for The Walking Dead newsletter.
Read More