Q&A
(SPOILERS) The Walking Dead Q&A — Norman Reedus (Daryl Dixon)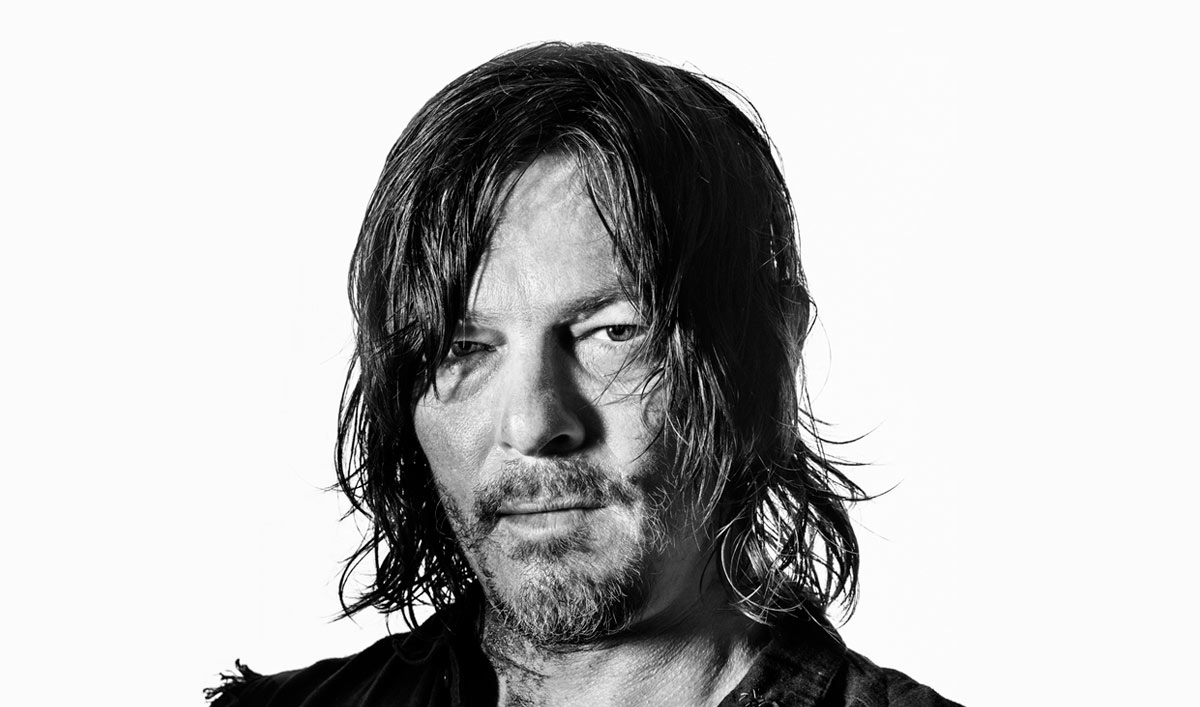 Norman Reedus, who plays Daryl Dixon on AMC's The Walking Dead, talks about what Daryl represents to Negan, his guilt over the events of the Season 7 Premiere and which character he just hates.
Q: In Season 7, Episode 3 "The Cell," we learn that Negan has imprisoned Daryl and is trying to break him down. How would you describe Daryl's mental state at this point?
A: I think he has a heavy weight on his shoulders and I think he feels responsible. Even if the other members of the group don't feel he's responsible, it doesn't matter because he feels like it's his fault. He feels like he deserves to be where he is. He's a prisoner of war at this point and the will to fight has left him.
Q: Is Daryl feeling guilt over the death of Glenn, specifically?
A: He feels it tremendously. If you look back at episodes where Daryl and Glenn worked together – that bond and that friendship has been in the works for a long time. They put a lot of effort in to each other and they've gone through a lot together. I think Daryl truly loved Glenn and he feels the weight of the world right now.
Q: Given how Season 7 began, was there a different vibe on set than in prior seasons?
A: I don't feel like it was hard for us, emotionally, to get where we went but we definitely signed up for a good week of torture. It's hard to do that, have a break and then go back into that. It was hard for all of us. Both of those characters [Abraham and Glenn] are so important to our show, to the storylines and as people on set. They don't f-ck around. They jump right in and are both leaders. It's sad when you lose anyone on the show, but it's hard to lose leaders of our group.
Q: Daryl has never been a follower, but what's keeping him from succumbing to Negan's rule?
A: I think because of Glenn, he can't give up who he is because Glenn never gave up who he was. Glenn was a very honest person, always saw the good in things and had an optimistic point of view. I think with how this episode ends, if Daryl would have said he's Negan, it would have completely belittled every single thing Glenn was about. Even if Daryl died being Daryl, he has to keep his head up for Glenn. He couldn't just let it all go at the last minute. He's fighting not just for himself, but for Glenn as well.
Q: Dwight wants Daryl to just make it easy for himself and serve Negan, but even Dwight had to be "broken" first. Do you think Daryl is doing the right thing by sticking to his guns or is he putting his life in danger?
A: I respect him for sticking to his guns, but I think he's definitely putting himself in danger. [Laughs] I feel both those things. I think he might as well just expect that he's going to get shot in the face, but I'm proud of Daryl. He's come a long way and he's still got a long way to go. It was a major transitioning point for him. Instead of swallowing your pride, it's screaming your pride right in Negan's face. That's exactly who Daryl has always been, and I was happy to read that script.
Q: In Episode 3, we learn the backstory of Dwight and Daryl's encounter in the burnt-out forest. Do you feel any empathy for Dwight considering what Negan has made him into?
A: F-ck that guy! [Laughs] It's very interesting to work on a set and have everyone have all your sh-t. [Laughs] You instantly hate the person because you're like, "That's my jacket! That's my crossbow! Who the f-ck is this guy? It's hard sometimes, when you take this show as seriously as we all take it, not to mix the character and yourself. So, I really like Austin Amelio, but I hate Dwight.
Q: Negan admires that Daryl doesn't "scare easily." Though we've never known Daryl to be a coward, Negan seems to bring even more toughness out of him. What does Negan represent to Daryl?
A: I don't think Daryl's afraid of Negan. I don't think Daryl's afraid of anything other than losing the people he loves and being left alone. I think that's Daryl's worst fear. I think Negan admires Daryl's bravery. If you think about a character like Negan, he's gotten his way for so long through intimidation, scare tactics and killing people. Maybe it got boring after a while and when you see someone you can't break, it's interesting. Daryl is like a different animal [to him]. Even in Episode 1, Negan tells Dwight, "You don't kill this until you try." I don't think Daryl wants to die, but he's willing to die. He's at his lowest point, and he thinks he deserves every bad thing that can possibly happen to him.
Want more Norman? Binge Season 1 of Ride with Norman Reedus, available now on Apple TV, Roku, AMC mobile apps and amc.com.
Read an interview with Khary Payton, who plays King Ezekiel.
The Walking Dead airs Sundays at 9/8c on AMC.
To stay up-to-date on all the latest news about The Walking Dead, sign up for the weekly Dead Alert newsletter.
Read More