Video
(SPOILERS) Talked About Scene From "The Well" — King Ezekiel Reveals His Secret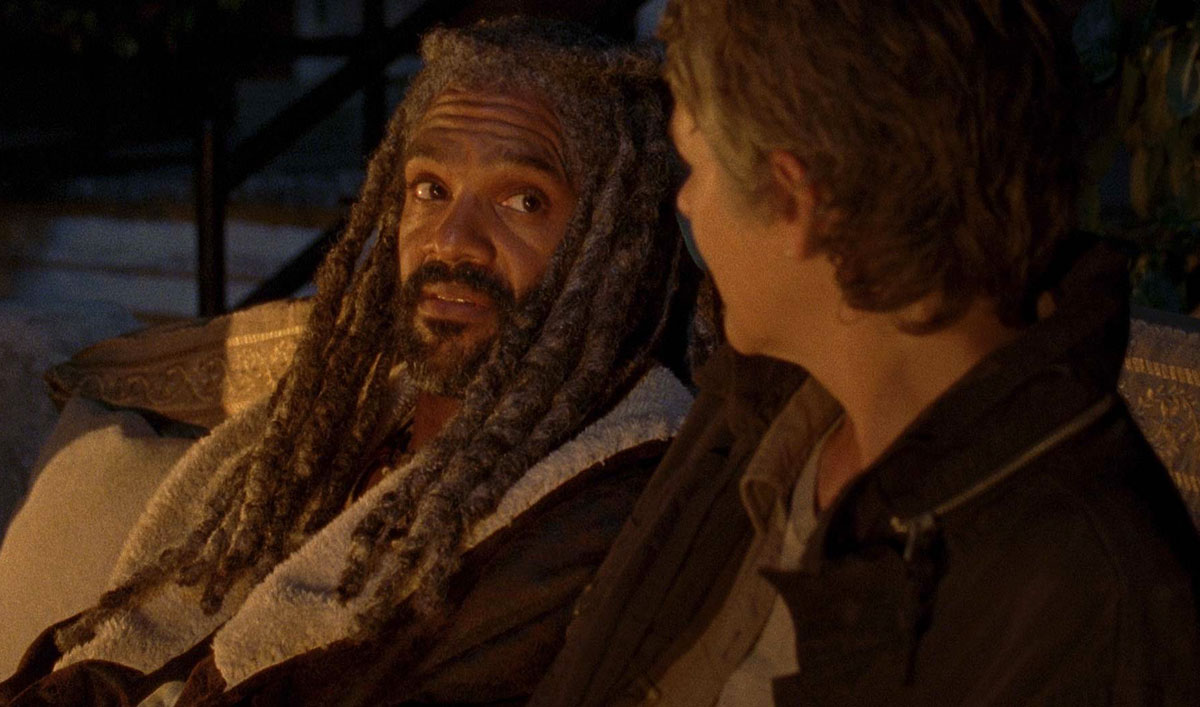 Ezekiel may present himself like a king, but it turns out he's keeping a huge secret. In this talked about scene from Season 7, Episode 2, "The Well," Ezekiel confides in Carol, telling her the real story behind his larger-than-life persona and how he came across his tiger, Shiva.
"People want someone to follow. It's human nature," he tells her. "They want someone to make them feel safe. People who feel safe are less dangerous, more productive."
Click here to watch the full scene and to see Carol's reaction to the news.
The Walking Dead airs Sundays at 9/8c on AMC. Watch the latest episode now without login on Apple TV, Roku, AMC mobile apps and amc.com.
To stay up-to-date on all the latest news about The Walking Dead, sign up for the weekly Dead Alert newsletter.
Read More