Video
Making of "Service" — See How Rosita Got Creative to Take Out a Walker in the Woods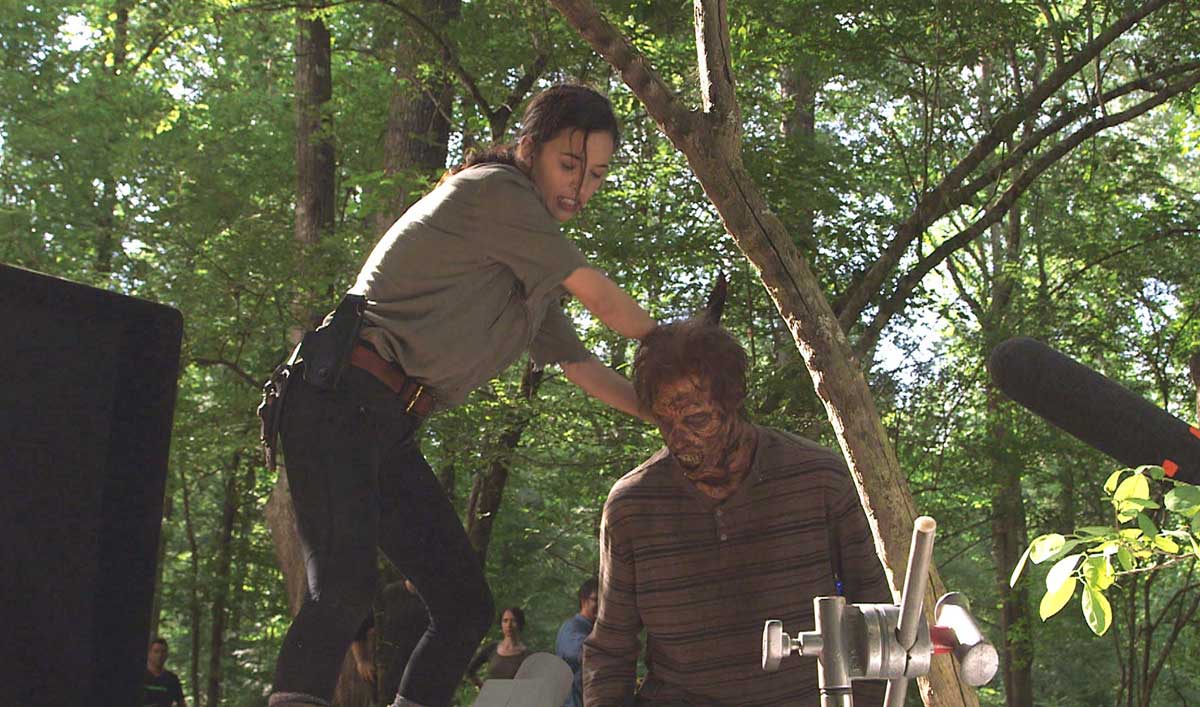 Negan may be the threat on everyone's mind, but the zombie apocalypse is still on and that means there are walkers to be killed.
Enter Christian Serratos (Rosita) and The Walking Dead crew.
In a new video detailing the making of Episode 4, Serratos and the crew provide a behind-the-scenes look at how Rosita single-handedly takes out that group of walkers in the woods.
Go Behind the Scenes of "Service" With the Cast and Crew
"The kills and the choreography and the stunts, it's one of my favorite things to do on set," Serratos says as she details the footwork involved in the battle against the undead.
Because Dwight confiscates her gun in Season 7, Episode 4 "Service," Rosita has to think outside the box and get creative.
It's a good thing anything can be used as a weapon during an apocalypse — a fact the show's crew was well aware of when they used a mixture of ingenuity and CGI to allow Rosita to slam a walker's face into a tree stump.
"I think this is our best year for gags," Executive Producer Tom Luse says.
Click here to watch the full video and learn what it took to bring Episode 4 to life.
The Walking Dead airs Sundays at 9/8c on AMC. Watch the latest episode now on Apple TV, Roku, AMC mobile apps and amc.com.
To receive exclusive videos on the making of each episode, sign up for the weekly Dead Alert newsletter.
Read More