Video
Dinner Is Served in a New 360° VR Experience Directed by Greg Nicotero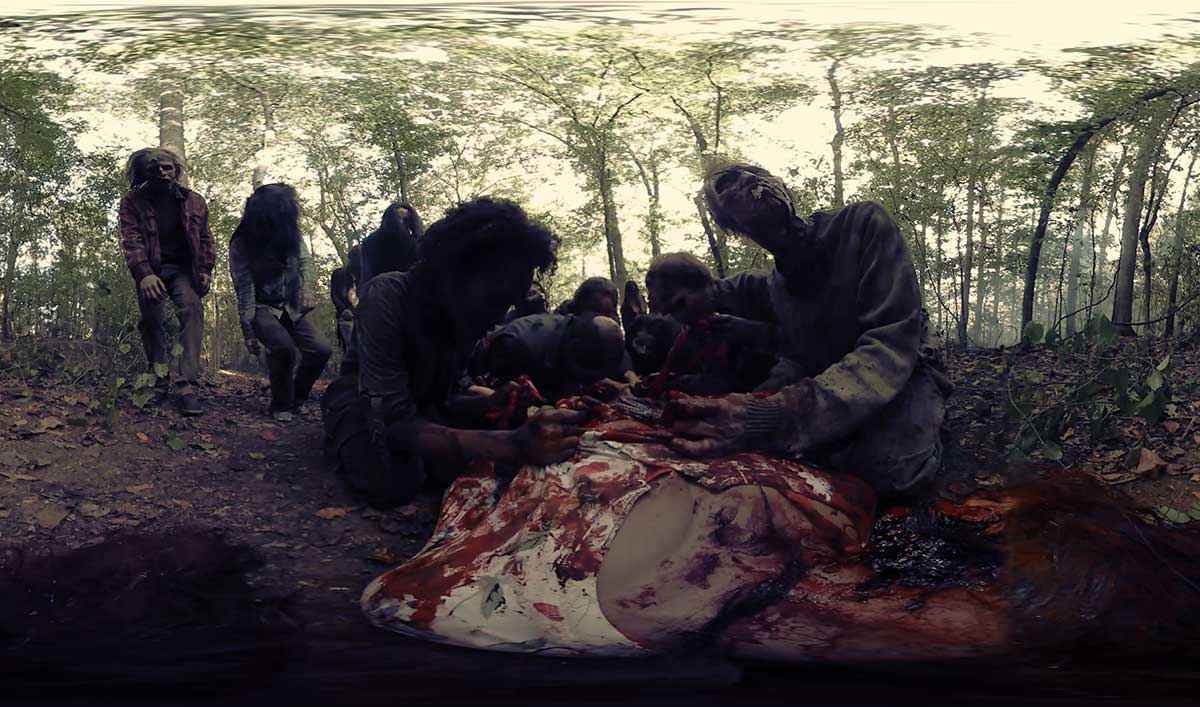 It's feeding time — and in "Feast," the new 360° VR experience directed by Greg Nicotero, you're the main course.
You can experience what it's like to be eaten by a walker in a number of ways. Right now, click and drag on the below screen for 360° panoramas, or view on Youtube. Make sure the sound is on for the full effect!
For an even more intense experience, try "Feast" with VR. To get started, you'll need the Youtube App on your mobile device and a Google Cardboard. Once you have both, enter the "Feast" experience in the Youtube App, tap the Cardboard icon, insert your phone into Cardboard and let the walkers do the rest.
You can also test your survival skills in a herd of walkers in Surrounded: The Walking Dead 360° Experience, another VR experience directed by Greg Nicotero.
The Walking Dead airs Sundays at 9/8c on AMC. Watch the latest episode now on Apple TV, Roku, AMC mobile apps and amc.com.
To get the latest VR experiences, sign up for the weekly Dead Alert newsletter.
Read More