Blog
Sneak Peek of The Journey So Far — The Scene When the Cast and Crew Knew They Were Part of Something Big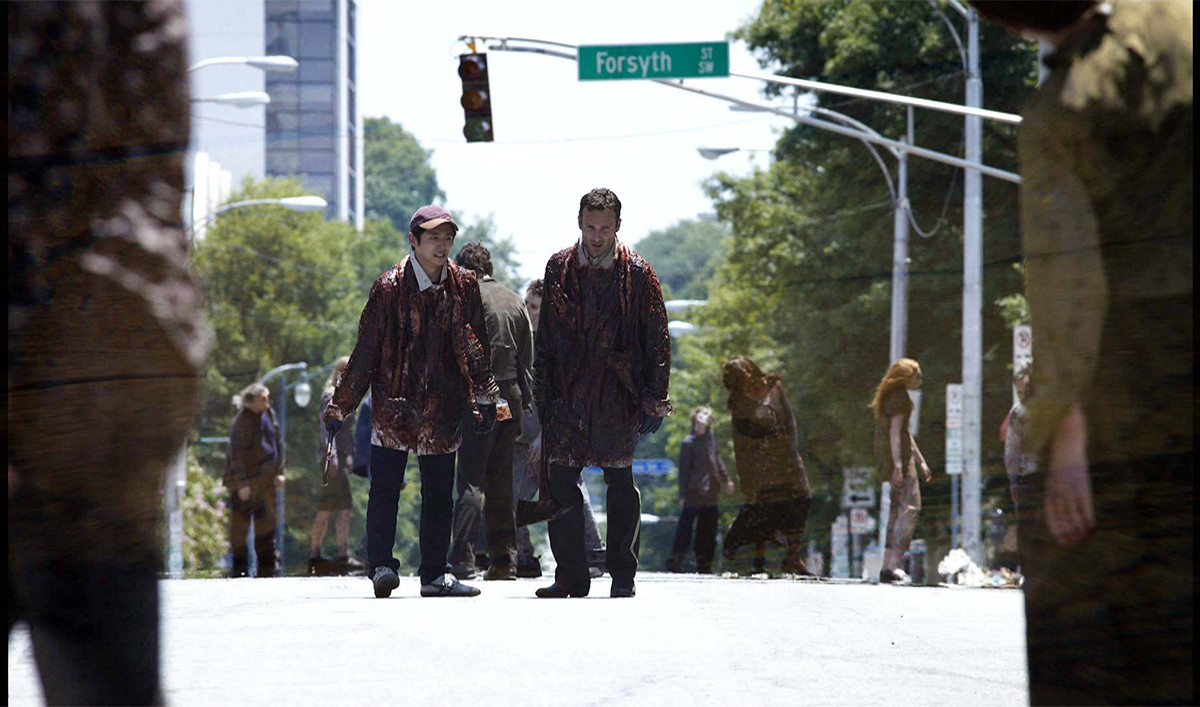 By now, Rick's people are skilled in killing walkers, but that wasn't always the case. This Sunday, October 16, at 9/8c, the cast and crew will look back on the moments that got them to where they are today.
In this sneak peek of The Walking Dead: The Journey So Far two-hour retrospective, they discuss the time they discovered that walkers were attracted to human blood and not the blood of other walkers. From there, "the plan is hatched," explains Laurie Holden, who played Andrea in Seasons 1 and 2.
That plan had Rick and Glenn making their way down an Atlanta street through hundreds of walkers, covered in walker blood. It's the moment Steve Yeun knew he was a part of something big: "That was my welcome to Hollywood moment. Shut down downtown Atlanta, 200 extras all in zombie gear, that was — can we curse in this? — f***ing badass."
Watch this sneak peek of The Walking Dead: The Journey So Far and don't miss the special retrospective on AMC this Sunday at 9/8c.
The Walking Dead returns to AMC for Season 7 on Sunday, October 23 at 9/8c. Watch the latest trailer now on amc.com.
To stay up-to-date on all the latest news about The Walking Dead, sign up for the weekly Dead Alert newsletter.
Read More