Photos
Before Season 7 Changes Everything, Look Back at Five Iconic Maggie Moments
Who will Negan choose? The Season 7 Premiere is right around the corner, but there's still time to reflect on how far our favorite characters, like Maggie, have come. 
Maggie's journey started on the farm and led her to leadership in Alexandria. Relive some of her most memorable moments and watch The Walking Dead: The Journey So Far — a two-hour special, now available on Apple TV, Roku, AMC mobile apps and amc.com.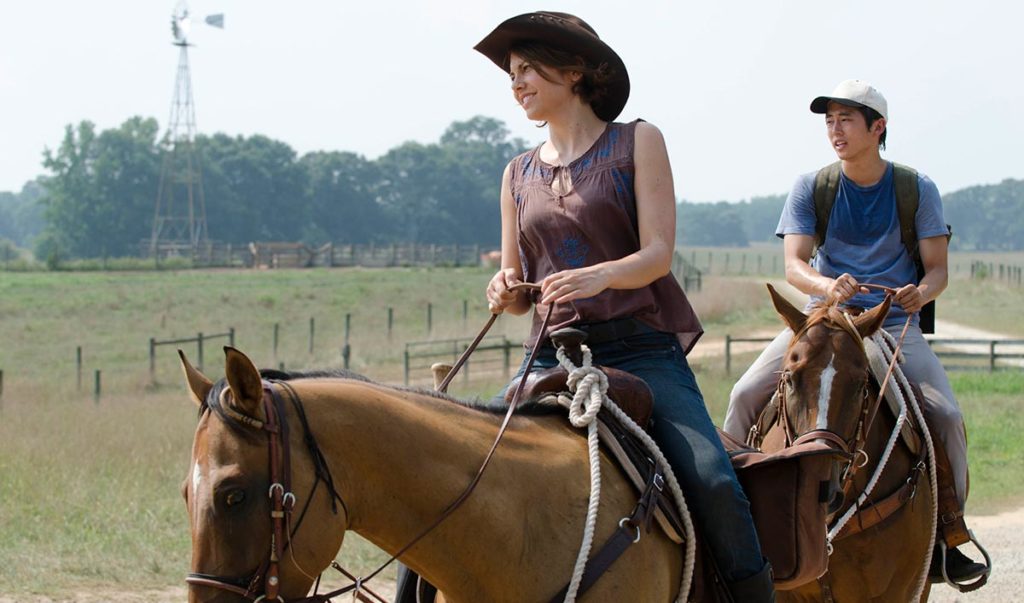 1. Maggie and Glenn Take a Trip to the Pharmacy 
On a supplies run to the pharmacy, Maggie offers to have sex with Glenn. Later, she tells Glenn it was a "one-time thing."
WATCH: Go inside Maggie and Glenn's first kiss with Lauren Cohan.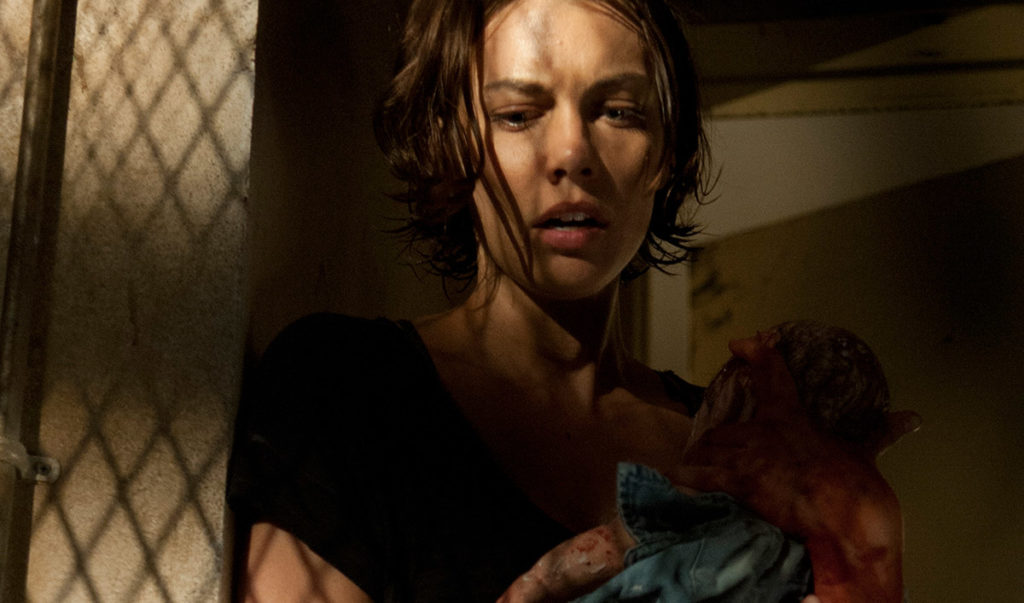 2. Maggie Delivers Judith
Fearing she'll lose the baby, Lori tells Maggie, "You've got to cut me open." Maggie does what she has to, but Lori doesn't make it.
WATCH: Go inside Judith's delivery with Lauren Cohan.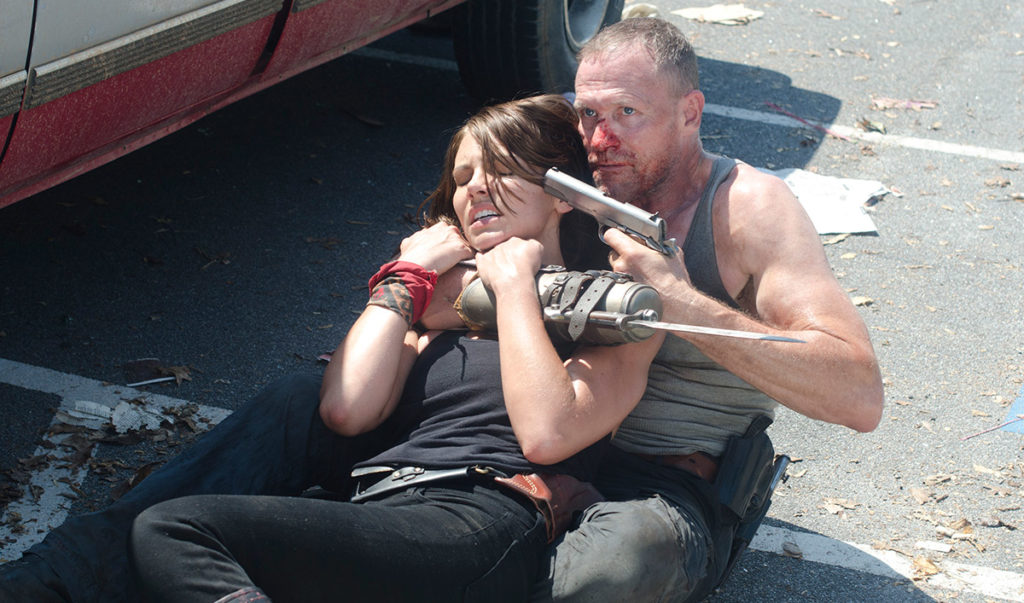 3. The Governor Kidnaps Maggie
Maggie is forced to hear Glenn tortured by Merle and is assaulted by the Governor. She finally reveals the location of the group after the Governor holds Glenn at gunpoint.
WATCH: The cast and creators on Maggie's kidnapping.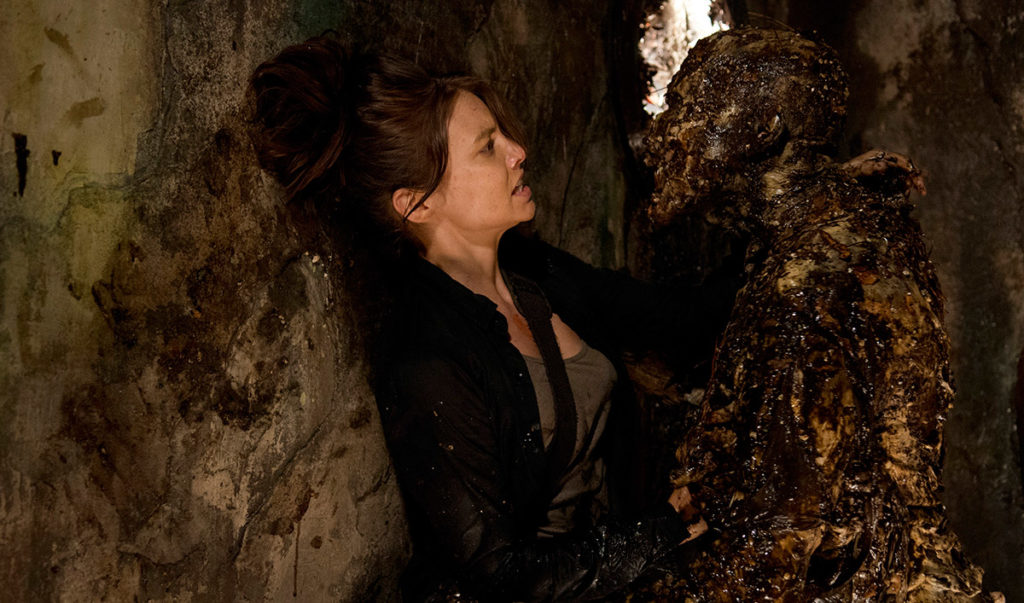 4. Maggie Tries to Search for Glenn… Pregnant
With Glenn missing, Maggie and Aaron brave a treacherous journey through the Alexandria sewers, only to find the way blocked by walkers. In defeat, Maggie tearfully admits to Aaron that she's pregnant.
WATCH: Maggie and Aaron navigate the Alexandria sewers and battle sludge walkers.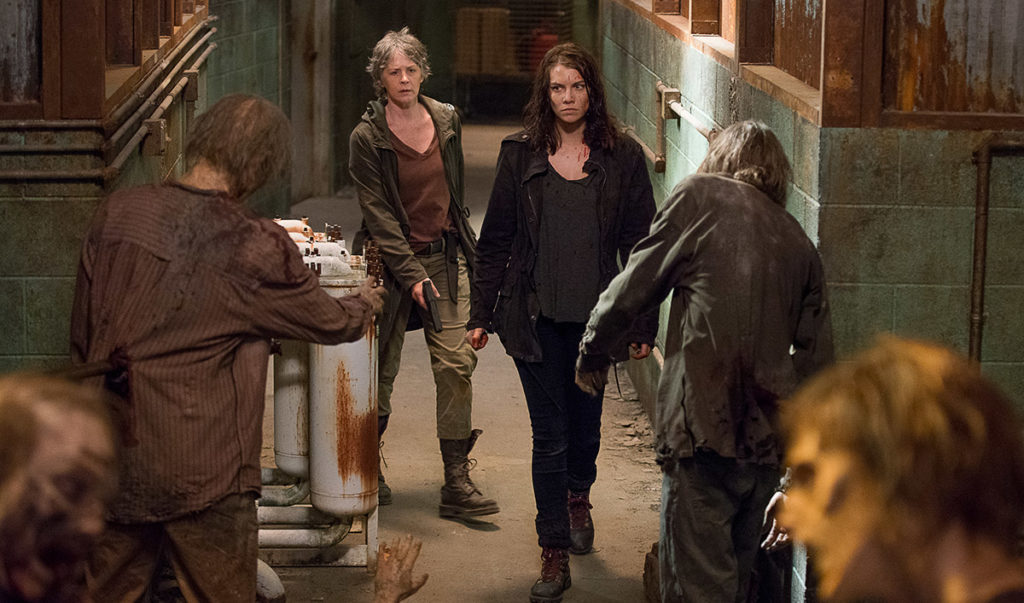 5. Maggie Takes on the Saviors
As Maggie and Carol wander the Saviors' compound, Maggie finds herself up against numerous enemies with a partner off her A-game. After Chelle nearly slashes Maggie's belly while Maggie takes her on solo, Carol is shocked back into reality and shoots Chelle dead.
Watch: Maggie and Carol face off against the Saviors.
The Walking Dead returns to AMC on Sunday, October 23 at 9/8c. Watch the latest trailer now on amc.com.
To stay up-to-date on all the latest news about The Walking Dead, sign up for the weekly Dead Alert newsletter.
Read More