Photos
Before Season 7 Changes Everything, Look Back at Five Iconic Glenn Moments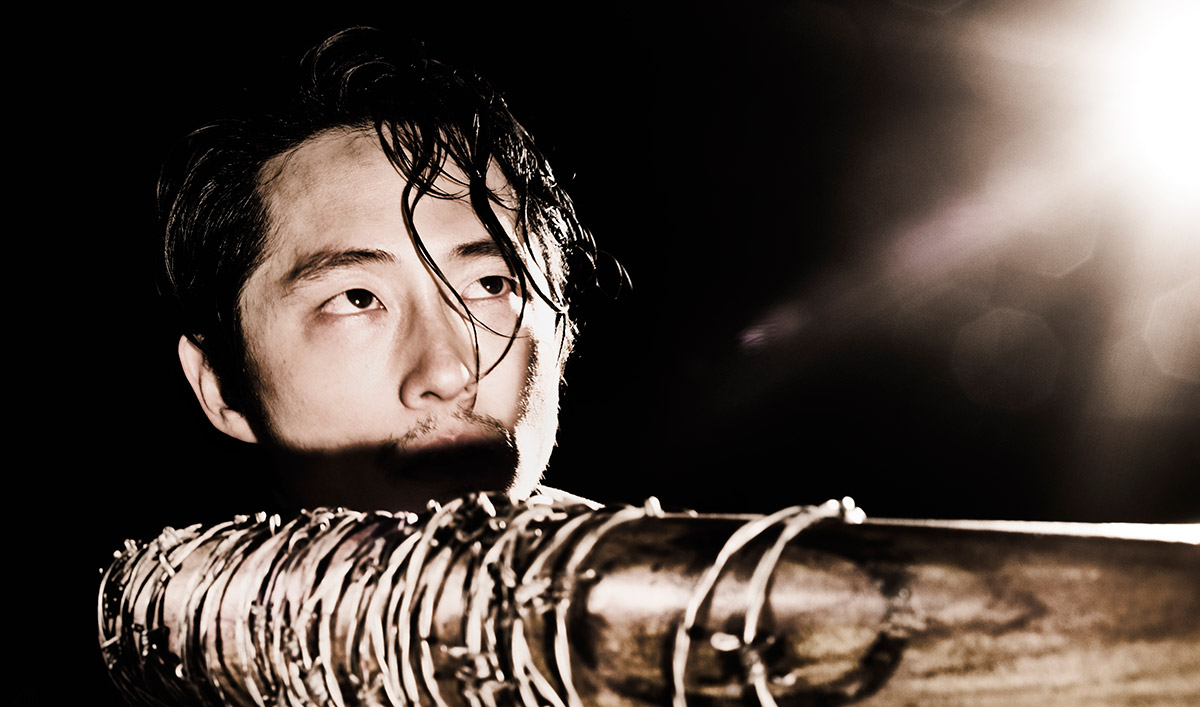 Still have eeny, meeny, miny, moe stuck in your head? Before the Season 7 Premiere this Sunday at 9/8c, take some time to reflect on how far Glenn's come through the past six seasons.
From the tank greeting to now, see Glenn in The Walking Dead: The Journey So Far — a two-hour special, now available on Apple TV, Roku, AMC mobile apps and amc.com.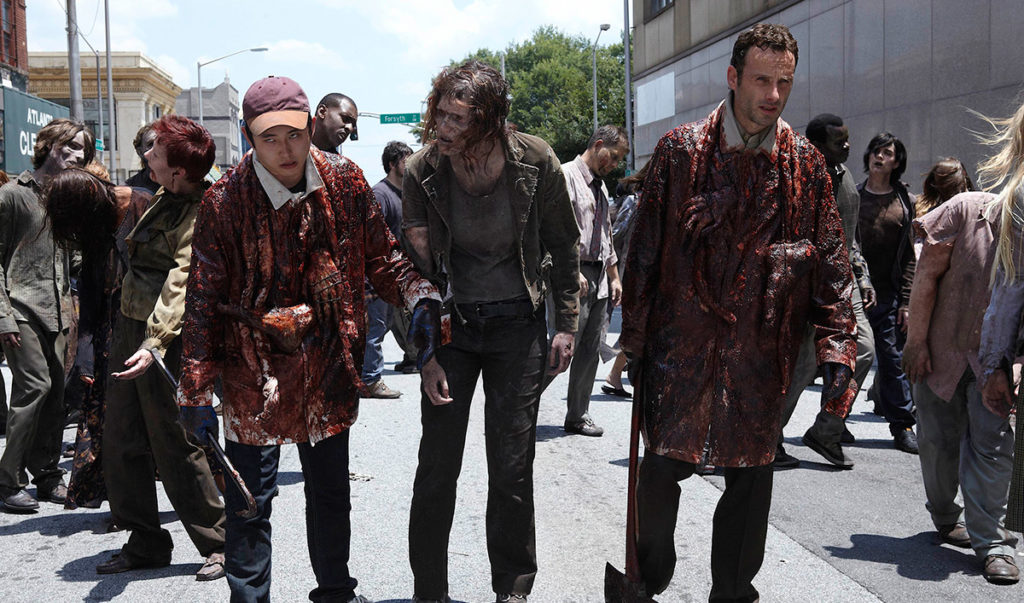 1. Glenn Gets Covered in Guts
You always remember your first time… covered in walker viscera. Rick and Glenn's gore-covered escape works well until a surprise rainstorm washes away the stench, leaving the duo surrounded by hungry walkers.
WATCH: Glenn is bathed in walker guts.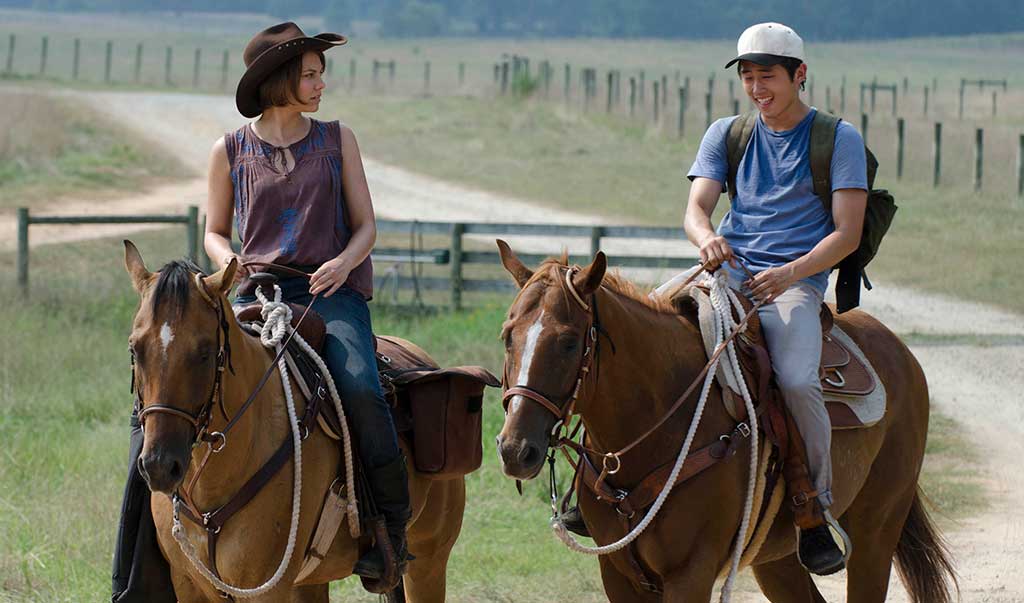 2. Glenn and Maggie's First Rendezvous
On a pharmacy run, Glenn and Maggie hook up for the first time, to Glenn's surprise and endless delight.
WATCH: Steven Yeun on what the encounter with Maggie means to Glenn.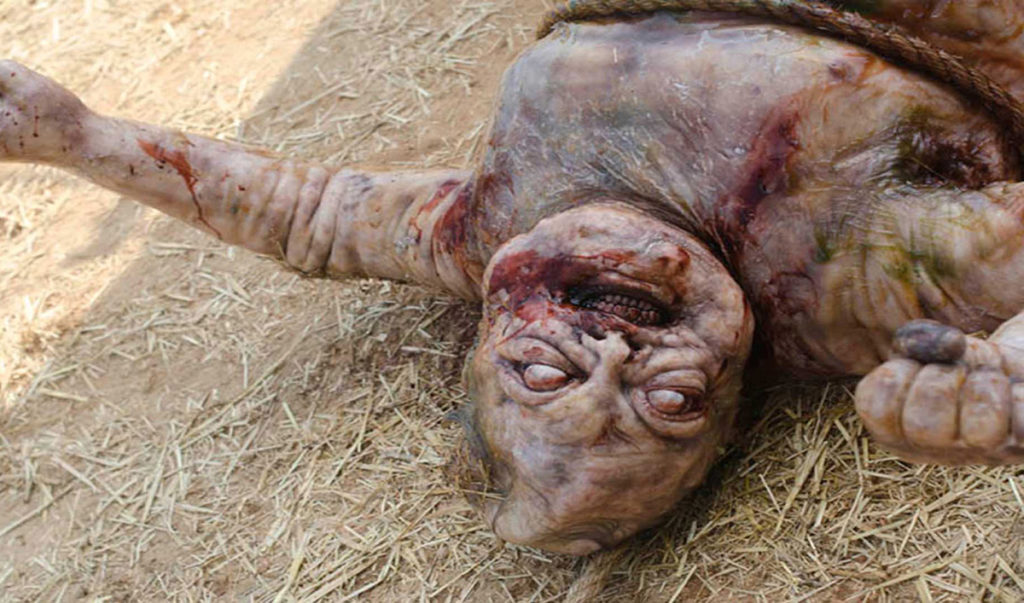 3. Glenn Lassos the Well Walker
When the makeshift pulley system breaks, Glenn's left dangling helplessly within everybody's favorite obese walker's reach.
WATCH: How the cast and crew created the well walker.

4. Glenn and Maggie Reunite 
After an endless search, Maggie and Glenn are finally reunited. But not before Maggie saves him by mowing down a pack of walkers.
WATCH: Glenn and Maggie's joyous reunion.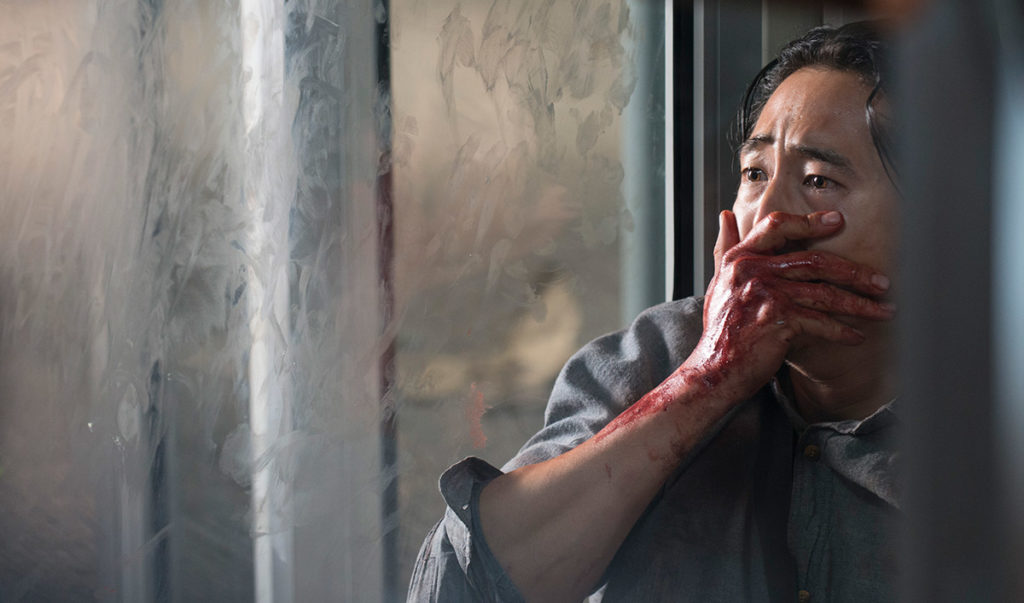 5. Glenn Watches Noah's Death
When Noah is pulled from the revolving door and torn to pieces, Glenn can only watch in horror as his friend is devoured alive.
WATCH: Go inside Noah's grotesque death with Steven Yeun.
The Walking Dead returns to AMC on Sunday, October 23 at 9/8c. Watch the latest trailer now on amc.com.
To stay up-to-date on all the latest news about The Walking Dead, sign up for the weekly Dead Alert newsletter.
Read More