Photos
Before Season 7 Changes Everything, Look Back at Five Iconic Daryl Moments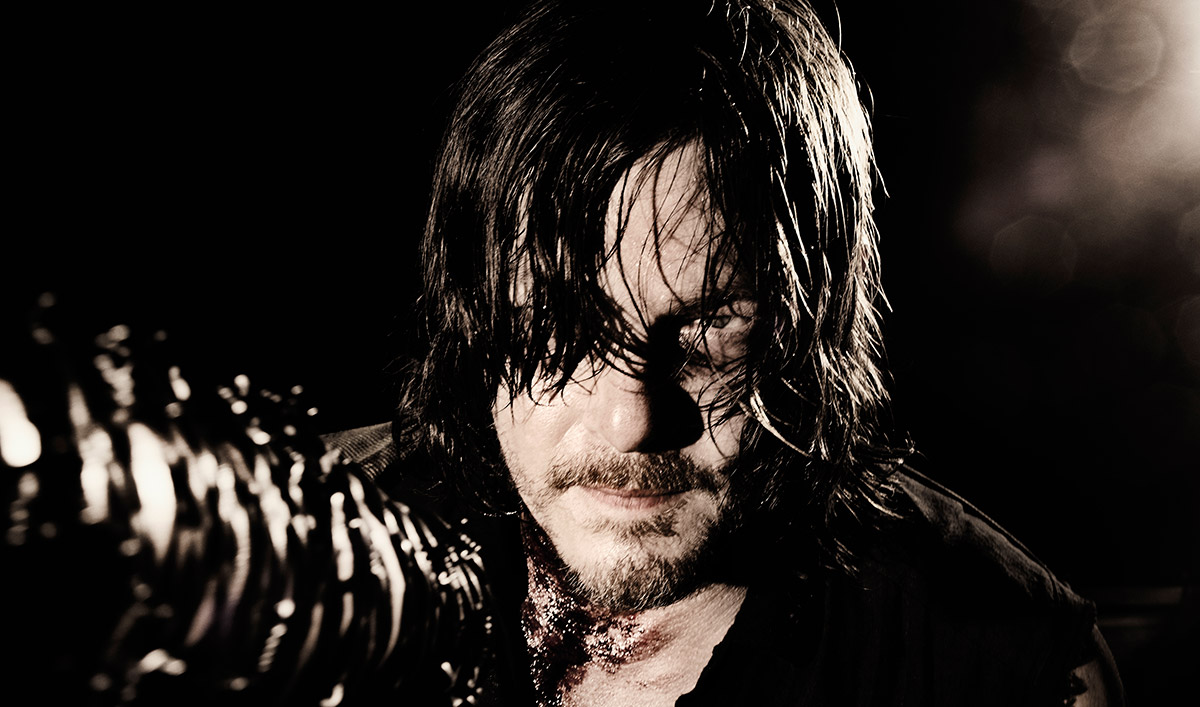 It's Negan's world now, and everyone else is just living in it. Before the new world order of Season 7 arrives this Sunday, October 23 at 9/8c, take some time to reflect on some of Daryl's most memorable moments from the past six seasons. 
Watch Daryl's transformation into our favorite badass with a heart of gold in The Walking Dead: The Journey So Far — a two-hour special, now available on Apple TV, Roku, AMC mobile apps and amc.com.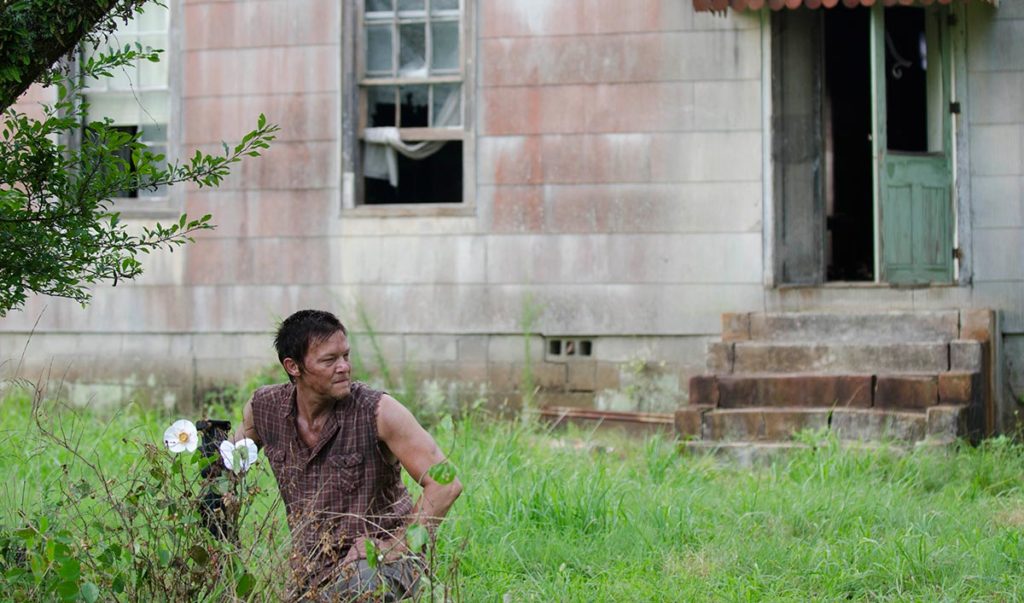 1. Daryl Brings Carol a Cherokee Rose
While searching for Sophia, Daryl finds a Cherokee Rose and brings it to Carol. He tells her "I'm not fool enough to think there's any flowers blooming for my brother, but I believe this one bloomed for your little girl."
WATCH: The cast and creators on Daryl's desire to bring Sophia back to Carol.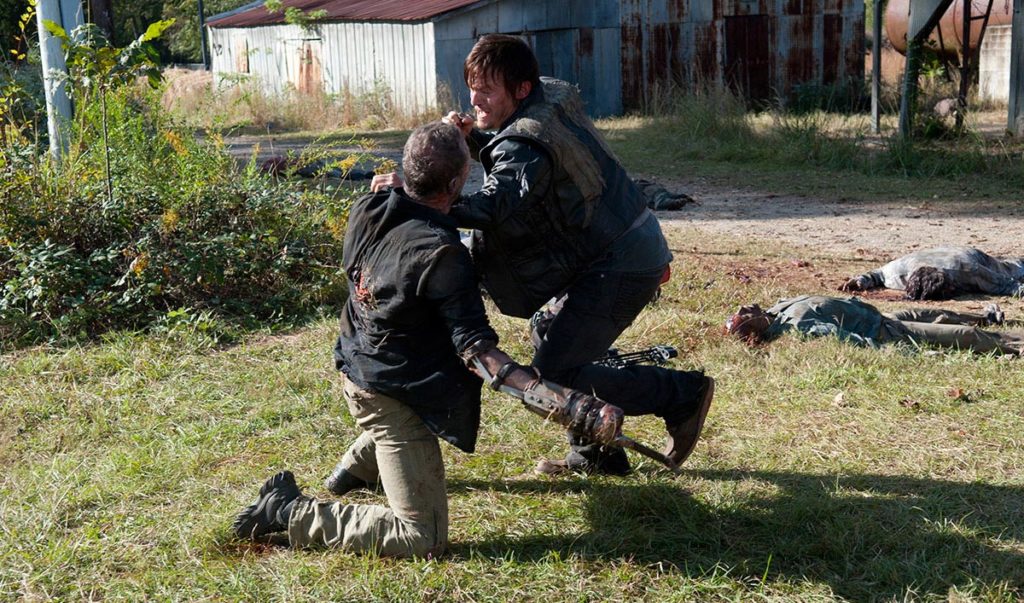 2. Daryl Kills Walker-Merle
In search of his brother, Daryl finds him… as a walker feasting on Ben's corpse. The stoic Daryl finally breaks down and when Merle tries to attack, Daryl tearfully stabs him in the head.
WATCH: See how the crew created one of Daryl's hardest kills.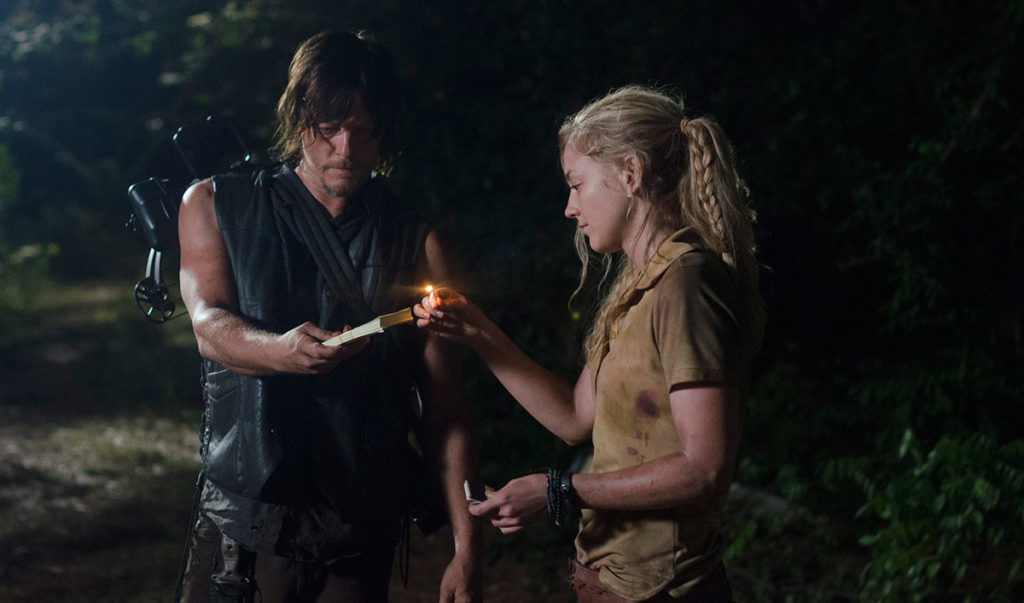 3. Daryl and Beth Burn Down a Shotgun Shack
After Daryl opens up about his past to Beth over moonshine,  they douse a shack in their flammable drink and watch it burn. It's the beginning of a beautiful friendship with a tragic end.
WATCH: Daryl's apocalyptic act of arson.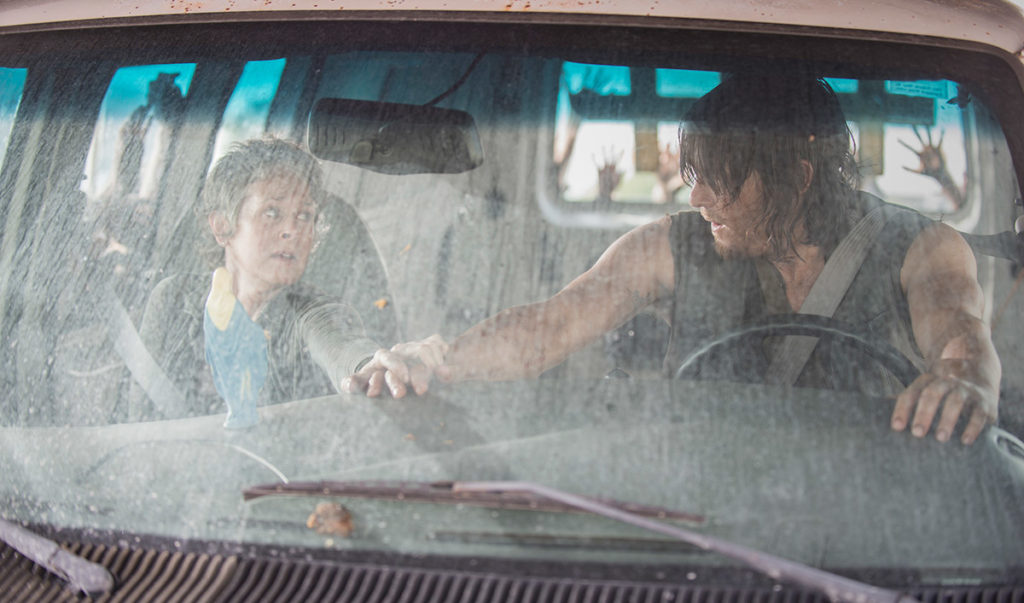 4. Daryl and Carol Go Over the Bridge
On their hunt for Beth, Daryl and Carol are in a van, on a bridge and surrounded by walkers. With no other options, they decide to take the plunge.
WATCH: How Norman Reedus and the crew pulled off Daryl's wild ride.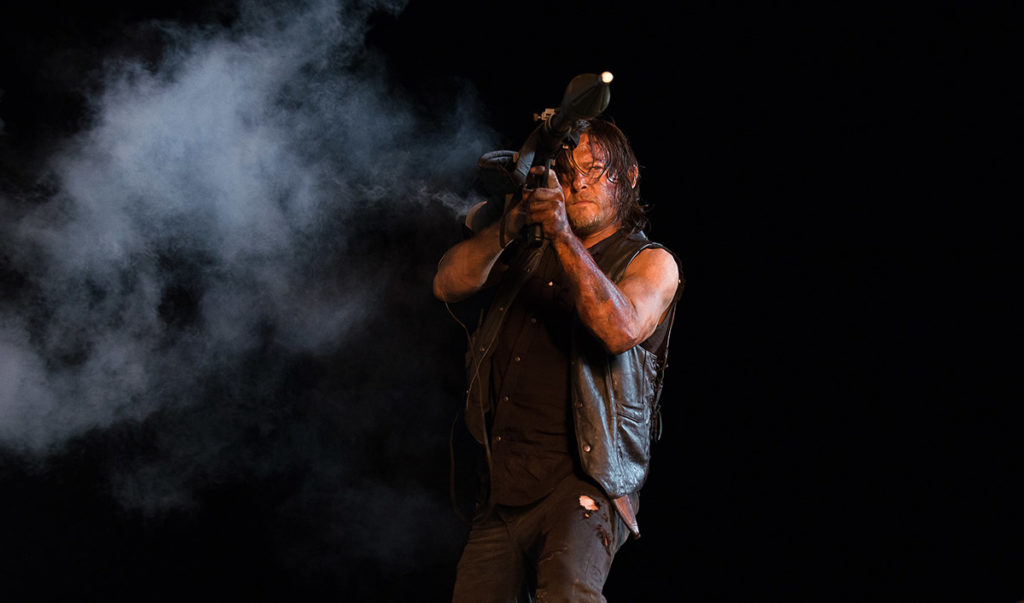 5. Daryl Sets a Lake on Fire
With Alexandria under siege, Daryl uses his new favorite weapon to lead the walkers to a fiery death.
WATCH: Norman Reedus on how the lake of fire was created.
The Walking Dead returns to AMC on Sunday, October 23 at 9/8c. Watch the latest trailer now on amc.com.
To stay up-to-date on all the latest news about The Walking Dead, sign up for the weekly Dead Alert newsletter.
Read More