Photos
Before Season 7 Changes Everything, Look Back at Five Iconic Carl Moments
The Season 7 Premiere is less than two weeks away. Before Negan changes everything, take a look back at five of Carl's memorable moments with photos and video extras.
From little kid to major badass, watch Carl's transformation in The Walking Dead: The Journey So Far two-hour special on Sunday, October 16 at 9/8c.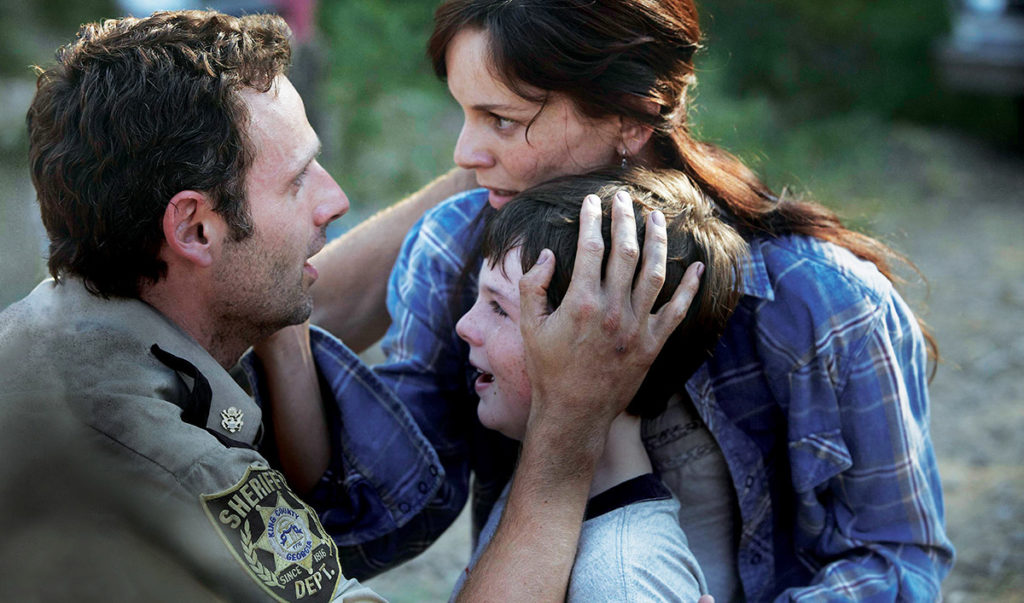 1. Carl and Rick Reunite
Carl believed his father dead so when Rick returns to camp with fellow survivors, Carl is in for the surprise of a lifetime.
Watch: See the family reunion scene now.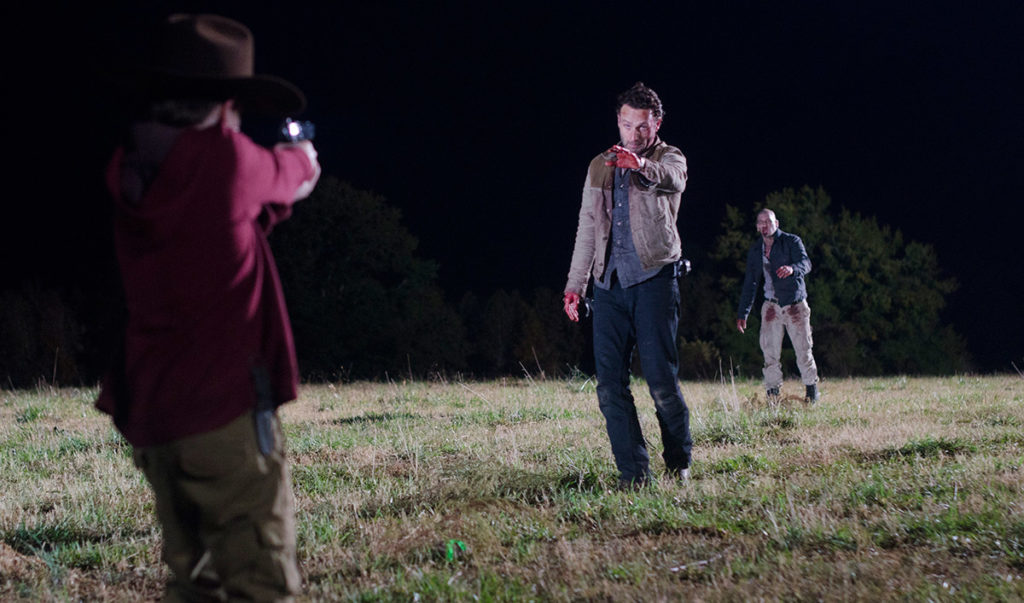 2. Carl Kills Walker-Shane
When Carl finds Shane dead at Rick's hands, he's heartbroken at losing a close friend. However, even as a kid, Carl doesn't hesitate to shoot Shane's reanimated corpse in order to protect his father.
Watch: Go inside the emotional kill with Chandler Riggs.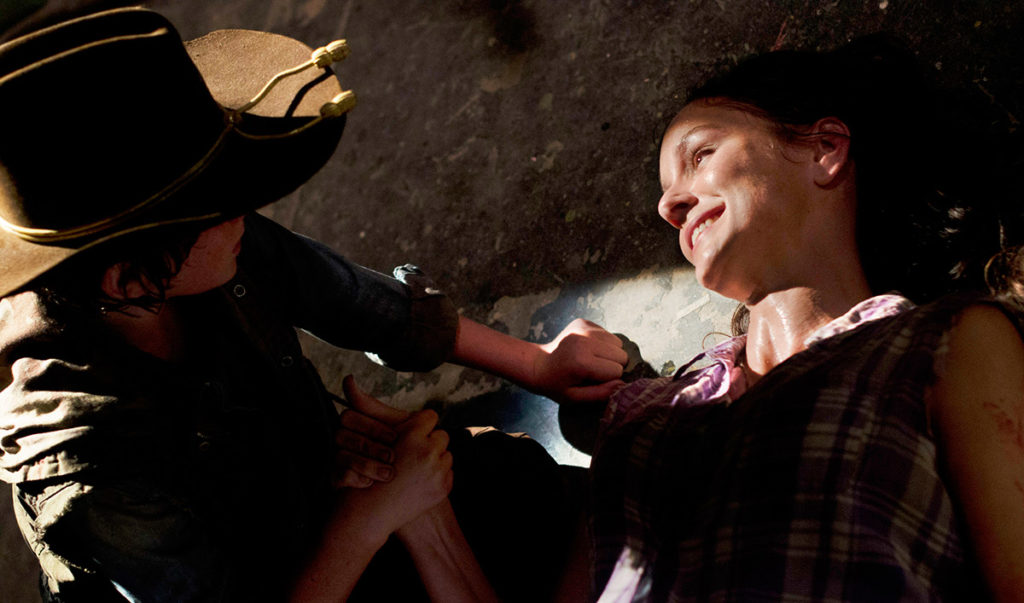 3. Carl Helps Deliver Judith
Lori tearfully says goodbye to Carl, telling him "you're the best thing I ever did," before Carl shoots her to keep her from turning.
Watch: Go inside Judith's birth with the cast and creators.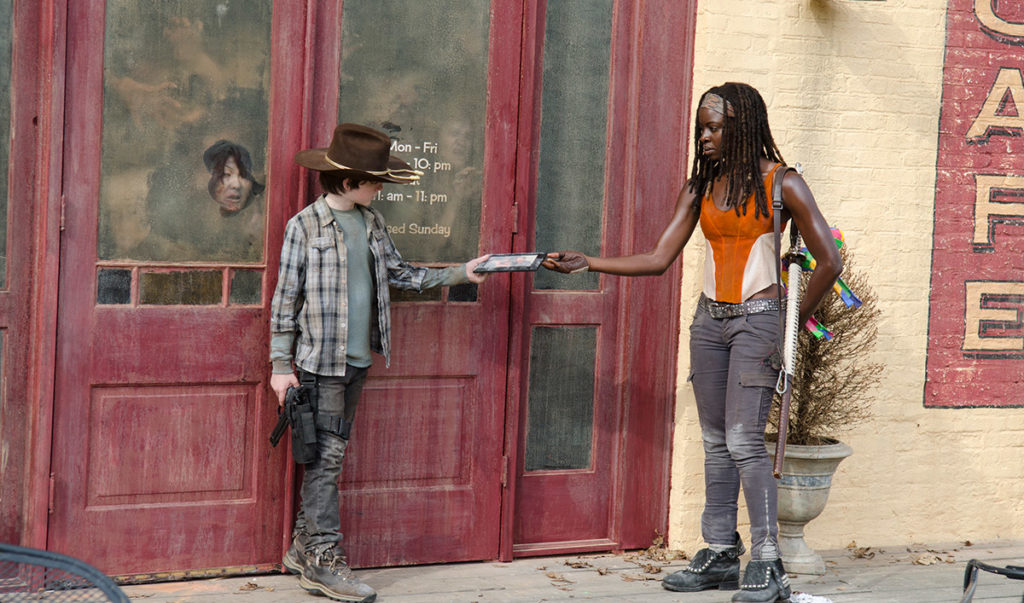 4. Carl Gets a Photo of Lori
Saddened that Judith will never know their mother, Carl, with Michonne's help, goes on a dangerous mission to find a picture of his mother.
Watch: Chandler Riggs on Carl and Michonne's trip back to King County.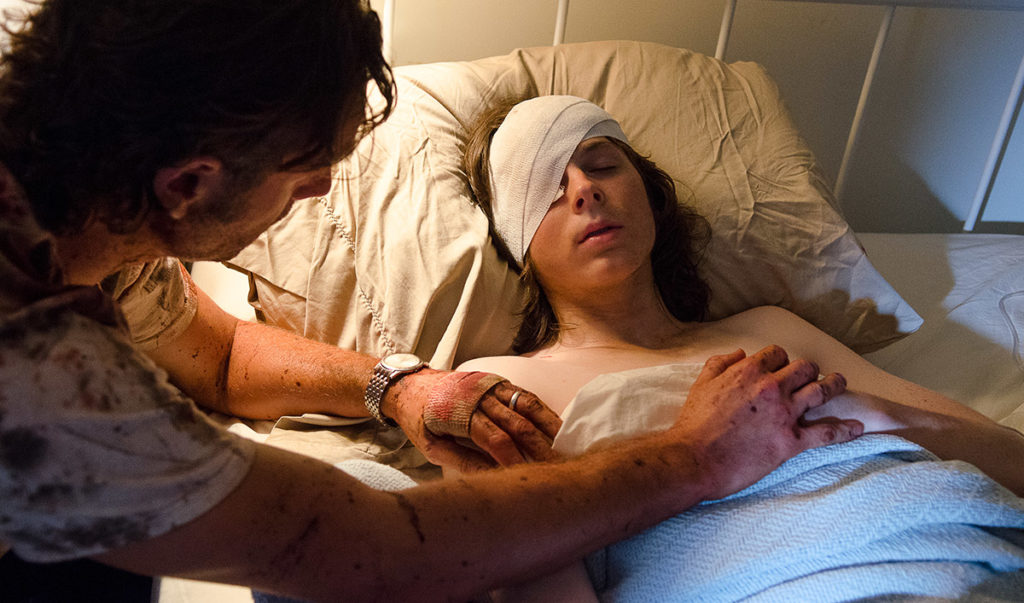 5. Ron Shoots Carl
Carl shows Ron mercy time and time again. For his trouble, Ron shoots him in the face after Rick hacks off Jesse's hand to save Carl. The encounter leaves a mark, both physical and mental, on Carl.
Watch: Ron and Carl's tragic confrontation.
The Walking Dead returns to AMC on Sunday, October 23 at 9/8c. Watch the latest trailer now on amc.com.
To stay up-to-date on all the latest news about The Walking Dead, sign up for the weekly Dead Alert newsletter.
Read More